Nigerian singer Oxlade is currently enjoying quite the year and quite the career. His song "Ku Lo Sa" has become a surprising hit and he already has a number of hit songs and songwriting credits under his belt. But who really is the man behind the name Oxlade? How did he come to be the superstar he is today? How did a man who used to be a bus conductor and work in cyber cafe end up being one of Nigeria's biggest artistes? This is what Oxlade is now revealing during his new interview with OkayAfrica. Here's what he said.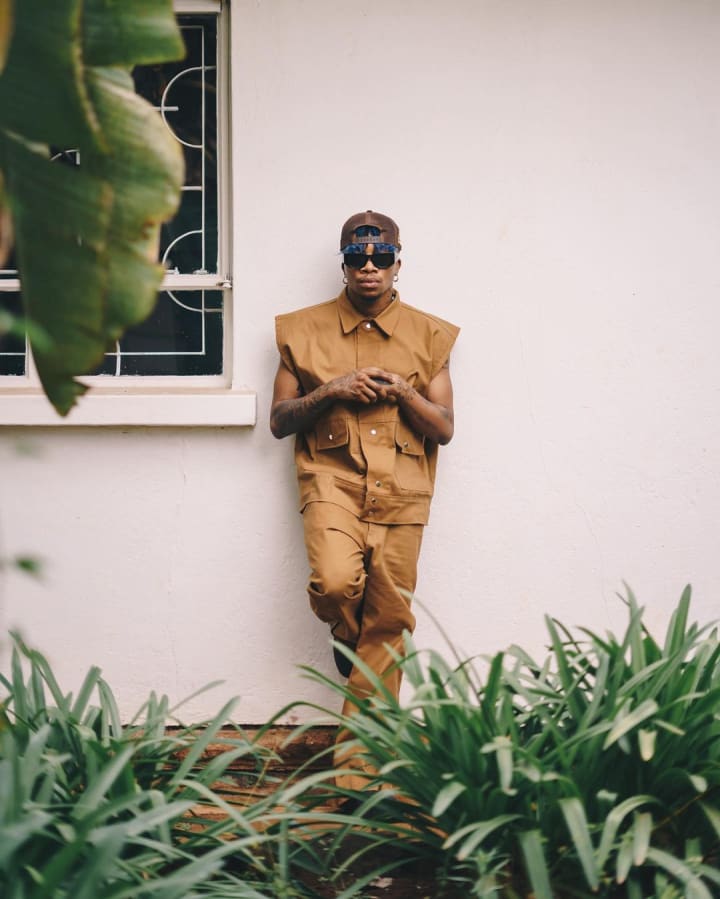 Speaking about his journey, his work before doing music, and how he came up, Oxlade revealed saying:
I was born in Mushin, somewhere on the mainland, one of the most notorious places in Lagos. A lot of people like Konga and Wande Coal came up from there. Due to the fact that my area was really rough, my grandma decided to send me to live with my dad after secondary school. So, I moved to Surulere. During all this, I was already in the church choir, I have always been a church boy, being in the church choir, youth choir, teens choir, and all types of choir groups. I have always been doing music. People ask me how I got such a good voice and I just say it's years of voice training and rehearsals that I didn't even know I was going to need. So I feel like music choose me before I even choose music. That's why it's a love affair between me and music. That's why it feels like it's spiritual. That's why it feels quite personal to me when I perform or when I make or release music.

I was raised in a poor family, and I lost my mom when I was three, so I moved in with my grandma. I was basically raised by my grandma. After my secondary school, and the fear of me joining gangs and all that she sent me to Surulere to go stay with my pops and I moved into the university, where I got into recording music. I had a company that I used to do work for so we wanted to record proper music and make money off streams. We ended up meeting producer Alpha Ojini. I had a song called "Sour," it's the first song Blaqbonez heard from me and he just hit me up like we need to connect.

As of then, I was in the streets, I was a bus conductor, selling tickets around and I was also working at the Cyber Cafe trying to make ends meet, at that point my dad was reluctant to pay my bills. I had to leave the house and everything because nobody really wanted me to do music. I was living with a guy called Naya, and a guy called Ojah Bee. Crazy, Naya has gone on to become of Nigeria's biggest directors, and Ojah Bee is my manager right now and is also a producer.

It all just happened like a movie. I became a full artist after dropping "Mamiwota." At that point, "Mamiwota" was ready Chocolate City didn't want it to make the album and I didn't really care cause I was still hustling. Then all of a sudden he just comes back again, and was like, oh "Mamiwota" is making the project. I didn't even have a Twitter account… like I didn't have a phone. They just buzzed me, yo, I was trending and I didn't know how to use Twitter but my friends kept telling me I was hot on Twitter. When I got online and saw the love I got without anybody knowing what I looked like really just gave me the confidence that you know what, let's give this music a try like fuck every other thing, let's do this music thing properly, properly. That's how I got into music.