Champions League games were extremely intense as we got to see most of the team's secure their wins in the final minutes. We got to see Paris Saint Germain come from behind to beat Maccabi Haifa 3-1 thanks to goals from Argentine International, Lionel Messi, Neymar and Kylian Mbappe. The trio combined once more tonight to help the Parisians take all three points home.
Manchester City also pulled off a comeback tonight as they overturned a goal deficit to beat Borussia Dortmund 2-1 at the Etihad Stadium with Erling Haaland and John Stones getting on the scoresheet. While Chelsea were held to a 1-1 draw by Salzburg at the Stamford Bridge.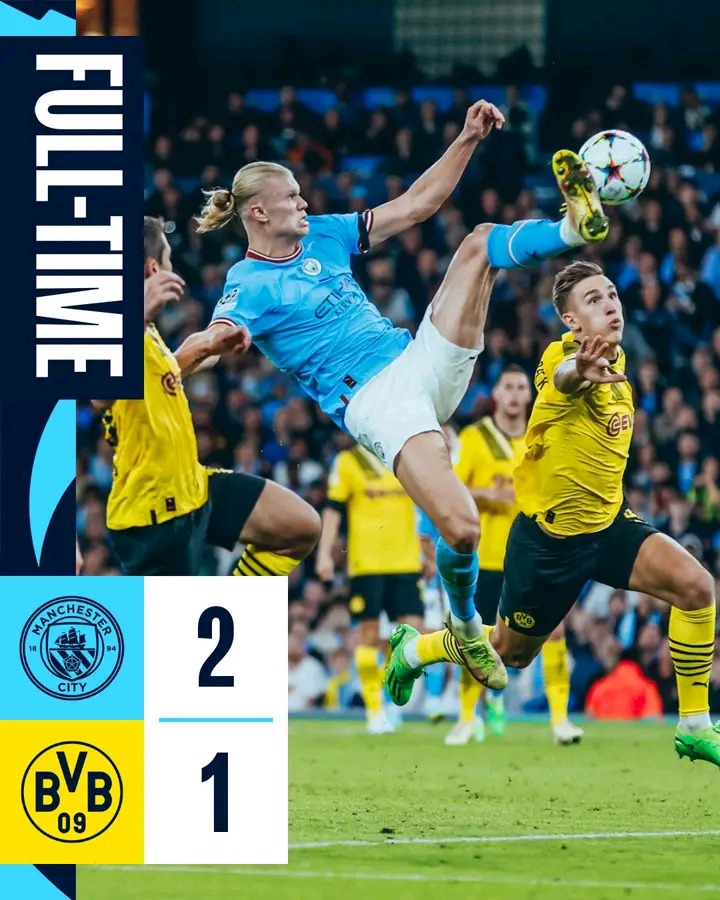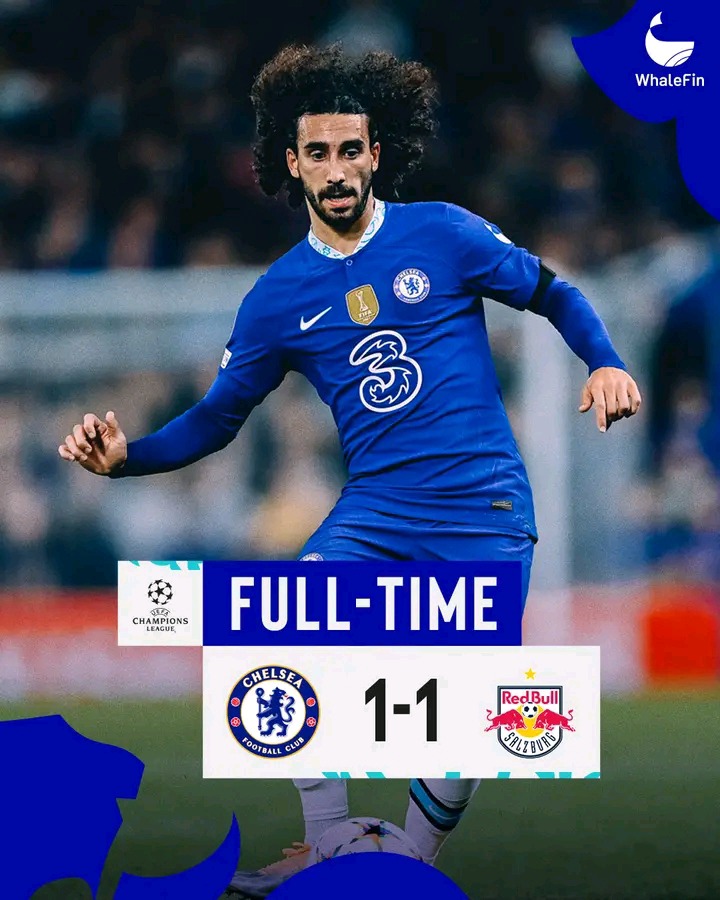 Champions League Table After Today's Fixtures.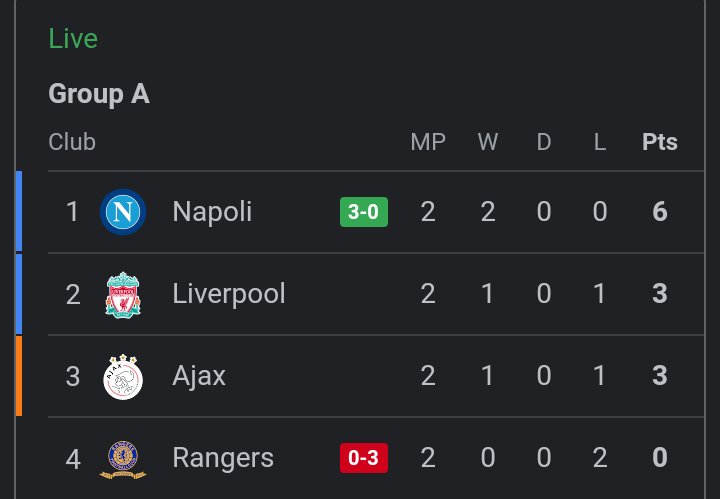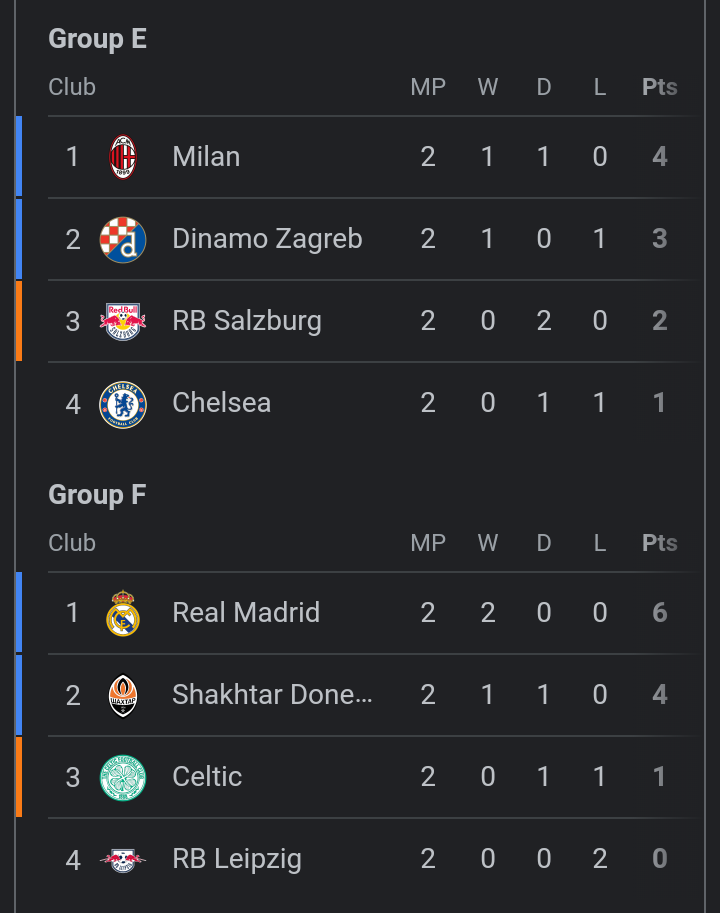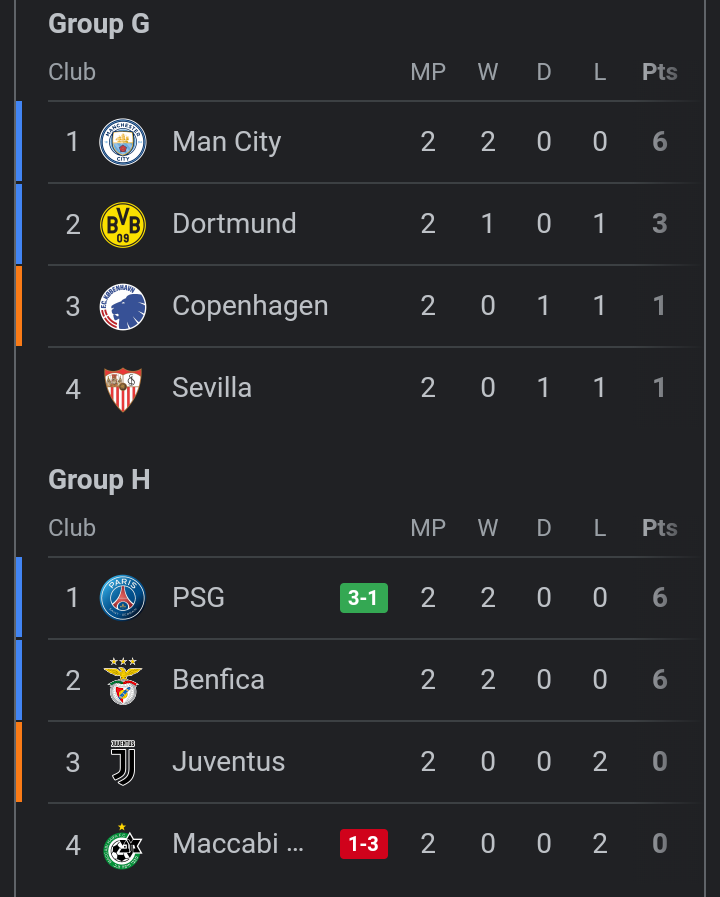 Chelsea's result tonight might be disappointing but they were able to secure a point at home as they maintain their position at the 4th spot in Group E.