Manchester United became the first team to inflict a loss on Arsenal this season after their 3-1 win over the Gunners at Old Trafford in the Premier League on Sunday. It was a fascinating encounter that ended with Arsenal losing their perfect start to the season.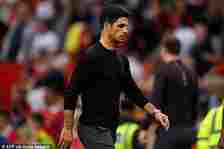 A lot of factors and reasons played a part in Arsenal's loss to Man United but we will take a look at 3 key reasons why it happened.
Here they are:
1. Lack of chances conversion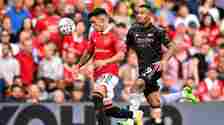 Although Arsenal scored twice with on disallowed and the other legitimate, the Gunners were poor in converting their chances to goals. Attacker, Bukayo Saka who scored for Arsenal was guilty of missing some key chances while Gabriel Jesus could have scored if he was in the right position and at the right time.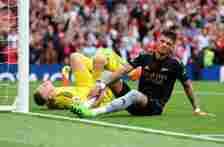 Arsenal had most of the ball possession but when they lost it especially as Man United went on the attack, their defending was chaotic and out of sorts as to how to stop Players like Antony, Rashford and even Bruno Fernandes. Oleksandr Zinchenko, William Saliba, Ben White and Gabriel Maghalaes all had a poor showing for Arsenal in defence.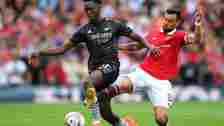 3. Mikel Arteta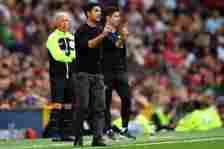 The Arsenal Manager seems like he does not have a plan B when plan A is not going well. Arsenal needed to change tactics especially after United scored the second goal but Arteta kept the same system that eventually led to Arsenal conceding the third and final goal.