A few hours ago popular relationship coach/therapist Nkiruka Okoro best known as Blessing CEO took to her verified Instagram page to share a word of advice as she says "When You Cheat, Don't Confess Especially When You Are Not Caught".
According to Blessing CEO who uses her platform to educate, motivate and advise her fans on issues related to relationships and marriage however made it known that when you cheat on your partner, you don't need to confess especially when you weren't caught in the act.
Speaking further, she stated that a lot of times some people believe that when they confess to their partners after they must hat cheated, they believe he or she would forget the incident and begin to trust them.
Moreso she affirmed that your confession would solve the case because we are human and as such, your spouses are going to judge you for what has occurred, and when that happens, the relationship/marriage can never be the same again.
In conclusion, she said that when you were going to cheat in the first place, you did not make it known to your woman/man so therefore why confess when you should rather forgive yourself and move on with the intention of not repeating the same act.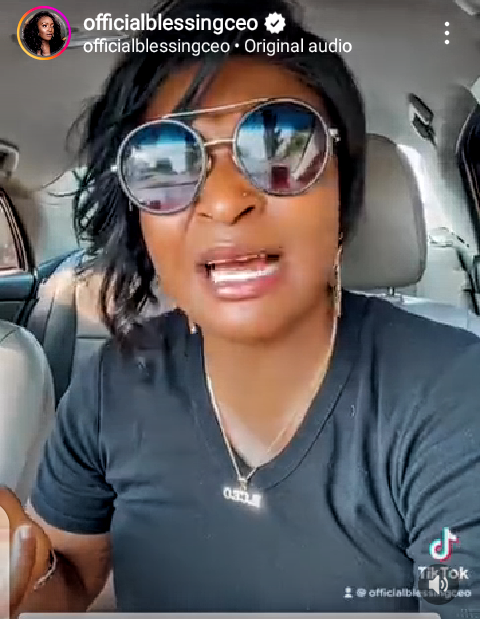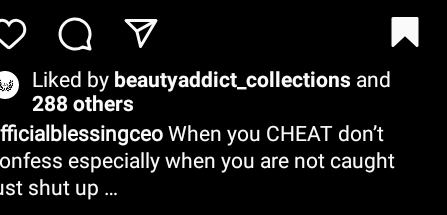 View the video link below for full details
https://www.instagram.com/reel/ChnewNhDgpp/?igshid=YmMyMTA2M2Y=