When $1.5 million U.S armored presidential car broke down in Israel after being filled with diesel instead of petrol.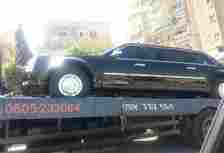 One of former President Barack Obama's indestructible limousines, popularly known as 'The Beast', broke down in Israel ahead of the President's arrival in the country in 2013.
According to reliable sources in Israel, the $1.5 million tank developed mechanical fault after being filled up with diesel instead of petrol.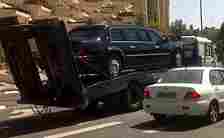 Footage shared showed the heavily armored Cadillac bodied limousine on the back of a flatbed after reportedly suffering some sort of malfunction.
But US Secret Service denied the reports of using "Wrong Fuel", but failed to give the reason why the "Beast" developed mechanical faults.