Babajide Otitoju, a well-renowned journalist and also a resource person for TVC stated that Wike is just playing mind games with the people Democratic party.
Recall that Wike has invited the former governor of Sokoto state, Wamakko, the present governor of Lagos state, Sanwo-Olu, and the speaker of the house of representatives, Gbajabiamila who are members of the opposition party, APC to commission some projects in his state, and this has raised a lot of concerns from elders of the People Democratic Party.
Speaking during Saturday's edition of "Issue with Jide" with TVC, he stated that Wike is just pulling the legs of PDP leaders and want to draw attention to his demands.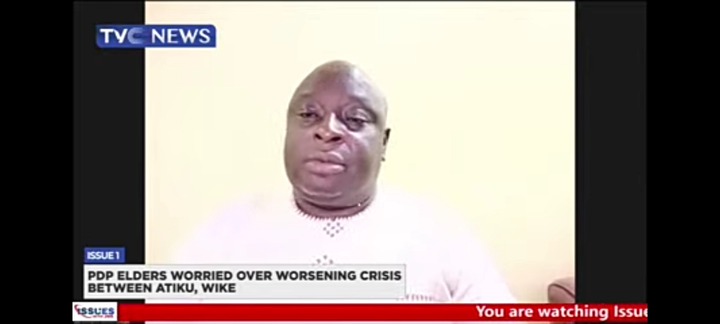 According to him, Wike still loves the party and will not leave.
His words: " Wike is playing mind games with the PDP, reminding them that he could embarrass the party if they did not listen to his demands"