A model and TikTok Star, Achieng Abby, has taken to her social media page to reveal to the public what happened to her face after she went through a facial procedure which is supposed to make her face better.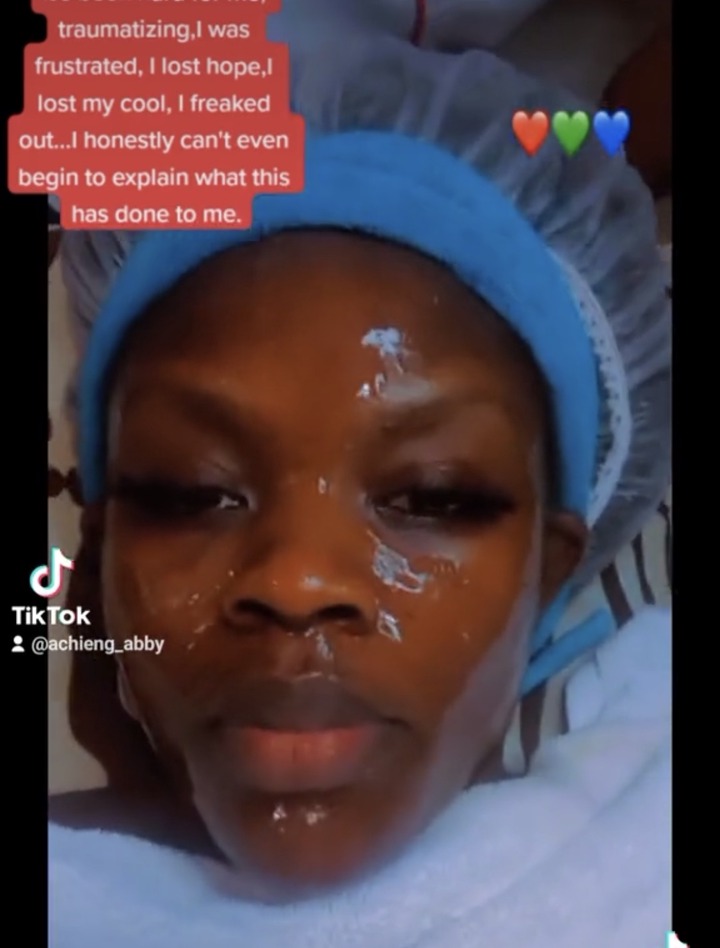 It is common for people to go through facial procedures as part of skin care treatment for their faces.
It includes exfoliation, steam, extraction, facial mask, peel and massage which are usually performed in the saloon.
Model, Achieng Abby, felt the need for this as she went through the facial procedure.
Shockingly, this facial didn't turn out as expected.
Instead of it making her face look and feel better, it made her face look terribly worse.
Comparing her face before the facial, it looked normal and smooth before the treatment. She revealed that the negative effect on her face started showing up a week after the facials.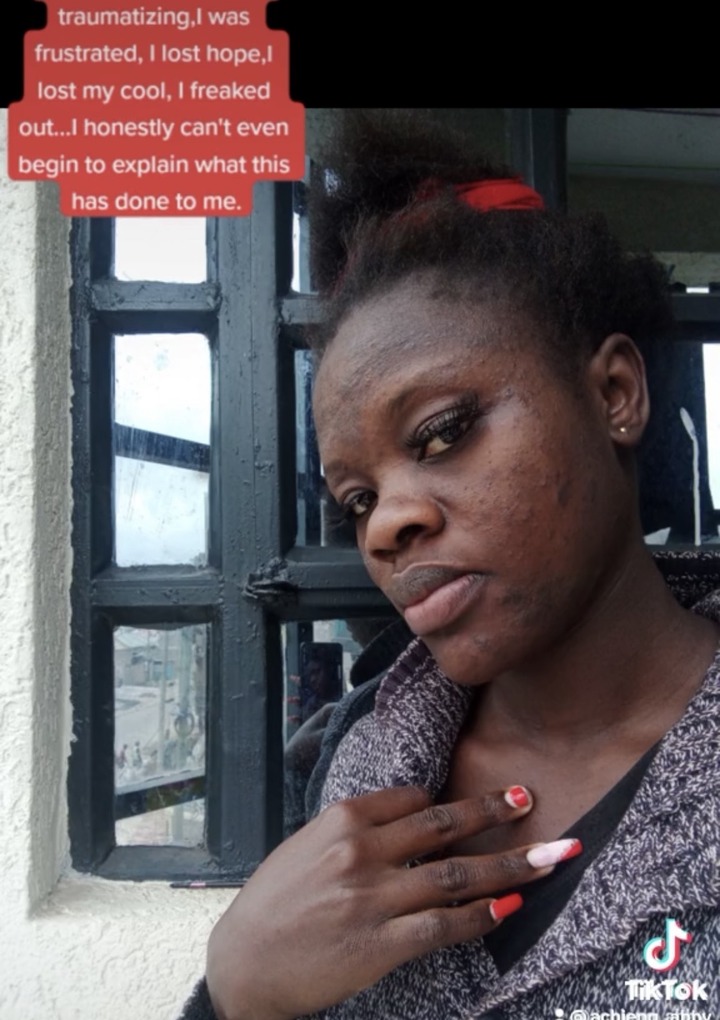 She added that it's been hard for her as she got traumatized and became hopeless about her face.
She put this out so that people can be careful about whatever treatment they feel the need to perform on their body.