Popular Yoruba movie actress, Laide Bakare, has used her new post to show off her look-alike daughter. The actress took to Instagram to share new pictures of herself with her daughter, who accompanied her to her work place where she was going to participate in a movie shoot. Her followers who saw the pictures of the two of them could not hold their nerves as they expressed their opinions quickly.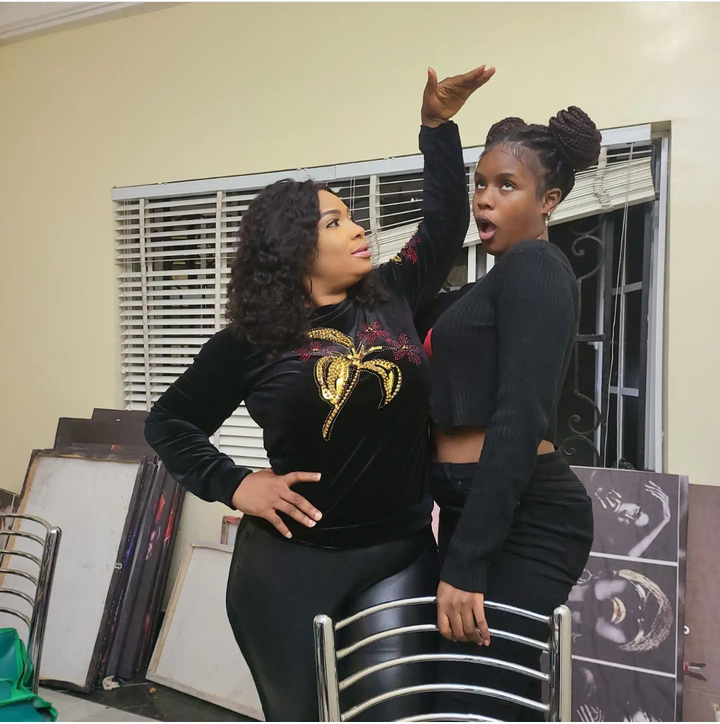 The actress was on duty when she turned up for the shot of a movie at a movie location, and her daughter, who goes by the name Similoluwa Laide-Bakare, accompanied her to the movie location. The two of them had a good experience as they spent beautiful moments together while checking out her mom's job.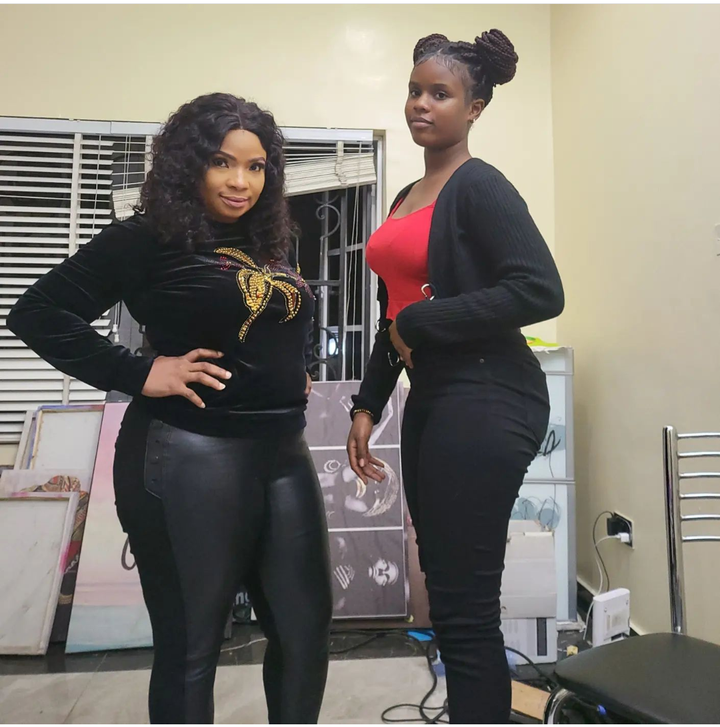 She wrote a caption where she revealed that her daughter had followed her to the movie location. She said, "Cheering me up at work." This caption shows that her daughter is with her at the movie location as she cheers her up.