The video of a Muslim lady who is a corps member, being chased out of a NYSC secretariat over her mode of dressing which contradicts the NYSC dress code has been shared online.
A much older lady who is seemingly an official at the secretariat is seen chastising the lady for breaching the mandatory dress code, asking her to leave the premises.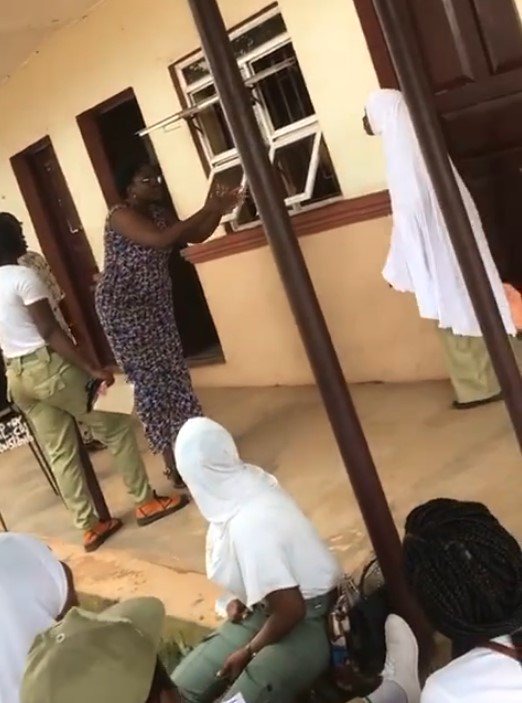 The lady is seen asking other corps members if when they were in their orientation camp, such dressing was allowed, to which most of them responded saying no.
When the lady tries to make a case for herself, the older lady yells at her and asks her to get permission from the State Coordinator to dress in the manner in which she did.
The older lady is then seen making her back into her office while the lady who has purported offended is seen standing, seemingly clueless of what to do next.