Khanyisile Mahlangu is a 16 years old South African and the new Miss South Africa teenage winner for 2022 . The fierce beauty contest that was held at Emperor's Palace's Theatre of Marcellus, on Sunday.
A teenager, or teen, is someone who is between 13 and 19 years old. They are called teenagers because their age number ends with "teen". The word "teenager" is often associated with adolescence. Most neurologists consider the brain still developing into the persons early, or mid-20s. A person begins their teenage life when they become 13 years old, and ends when they become 20 years old. In some places, teenagers who are 18 and 19 years old may be regarded as both teenagers and adults.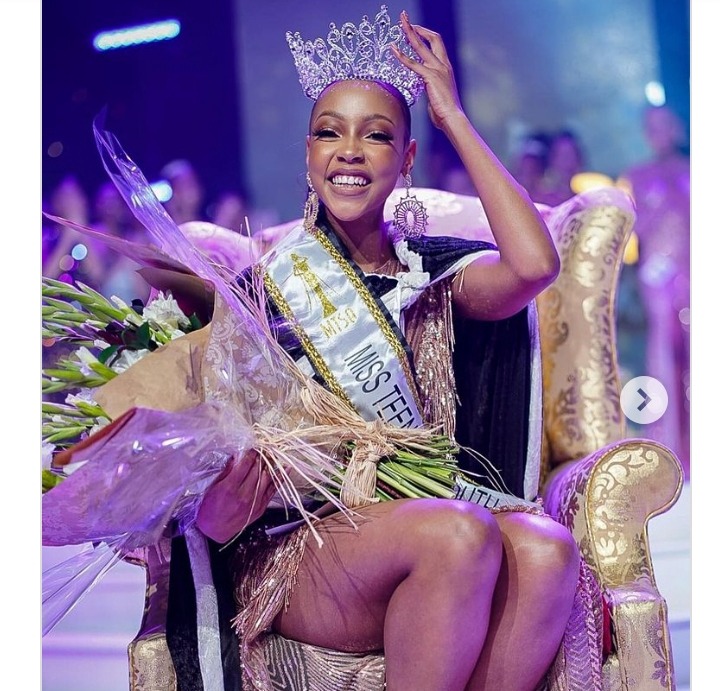 The problem about people on social media is that they are too judgemental, You can find yourself trending for the wrong reasons sometimes only because people have their opinion about how people look. We have people who don't look their age, there are people who look older than they look but that doesn't mean they are not that age they say they are.
Like Miss South Africa teenager 2022 Khanyisile Mahlangu who's picture was shared on social media by Musa Khawula that caused a stir after people noticed somethings about her body and began to say she doesn't look 16. Below is the picture shared by Musa Khawula followed by the picture: Khanyisile Mahlangu (16) who is the reigning Miss Teenager SA 2022.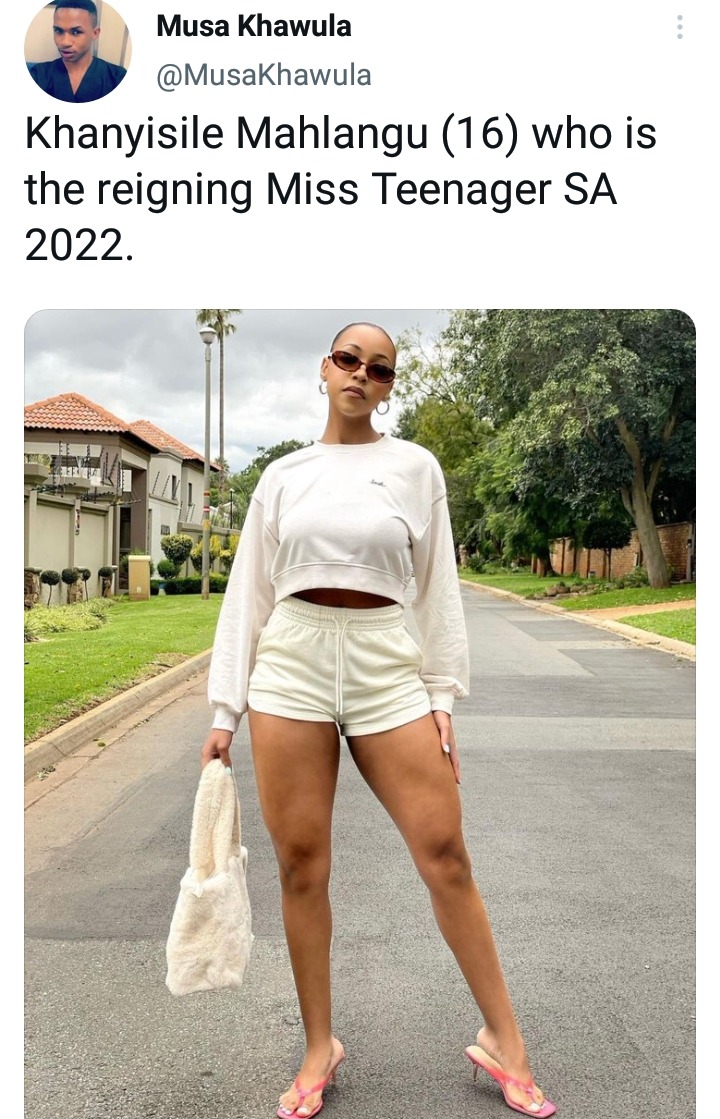 After seeing this picture people started saying Khanyisile Mahlangu doesn't look like a teenager but she looks a bit old as they were saying her legs don't look like those of a 16 year old. Someone even asked saying what are this kids eating, as they were shocked by how she looked. They continue to say Busta 929 should come and confirm her age. Judging from the comments below you can see that people are accusing Khanyisile of lying about her age.
People on social media they can be mean sometimes how can they say such things to another person though someone tried to defend her saying when you see her in person you will believe that she is 16 years old, but they didn't want to believe what that person said.
People need to understand that as people were are not the same and our bodies are not the same. How the other 16 year old look will never look like the other one. So people can't be comparing Khanyisile to other 16 year old teenagers out there they are not the same.