Former Manchester United midfielder, Jesse Lingard has wowed his fans with the new photos he shared on social media. Couple of minutes ago, the England international took to his official Instagram account to shared adorable photos of himself spending quality time with his daughter Hope Lingard.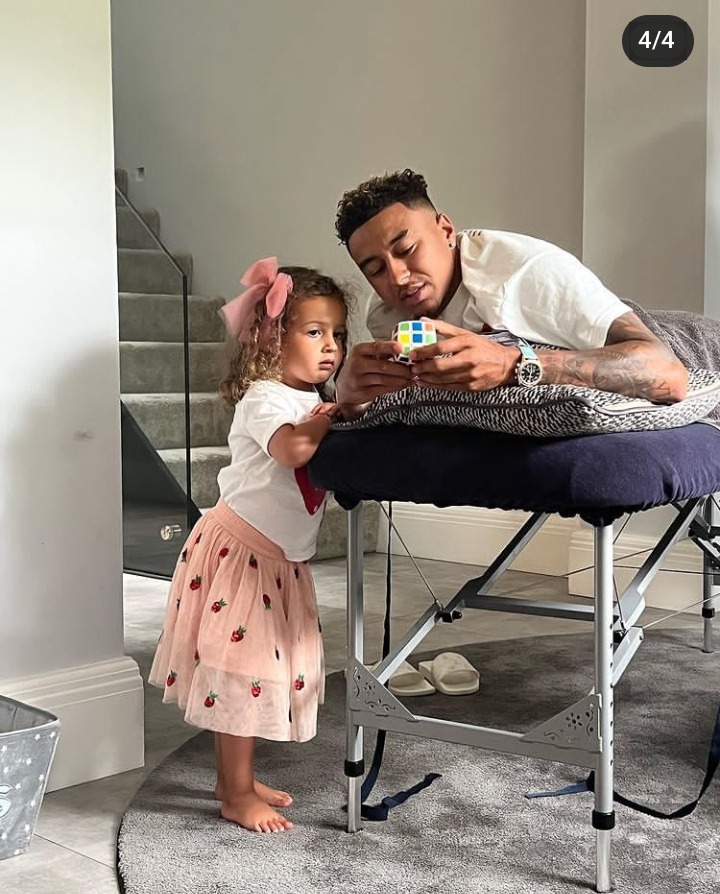 Lingard and Hope solving a 3-D Rubik's Cube puzzle while patiently waiting for a massage
In the photos shared by the 29-year-old, he can be seen resting his body on a physiotherapy table in his multi-millionaire mansion while he was massaged by a professional masseur. His daughter 4-year-old daughter was all smiles as she sat on his dad's belly while strike a two finger pose for snaps.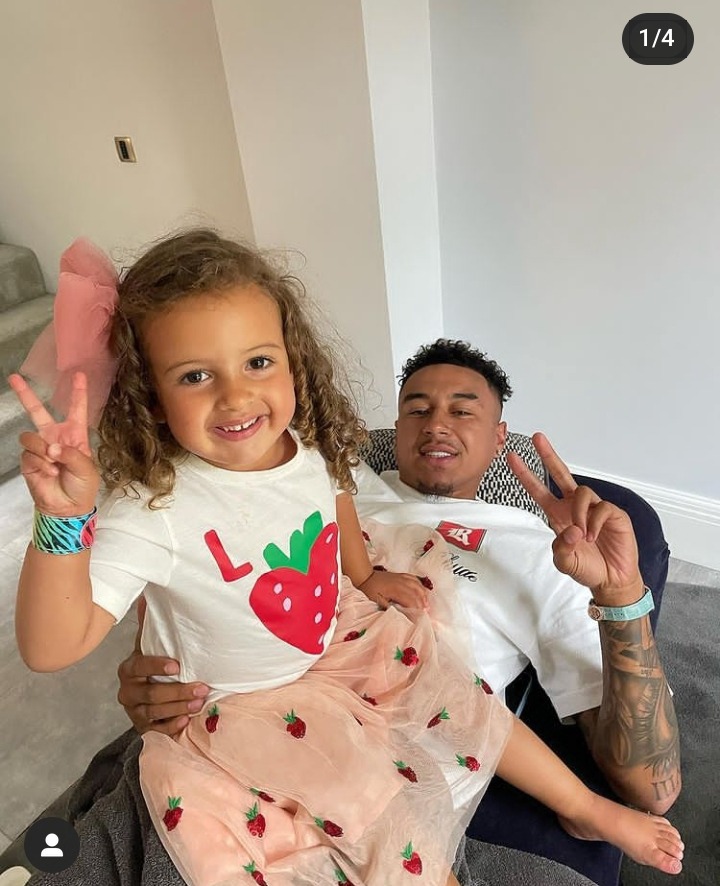 Lingard and his daughter posing for a picture
Jesse Lingard posted the photos with the caption: "Recovery day with the princess @hopelingard. The Englishman loves his daughter so much that he opened an Instagram account for her which has more than 81 thousand followers. Lingard manages the account with his ex-girlfriend Rebecca Halliday, where they post her photos.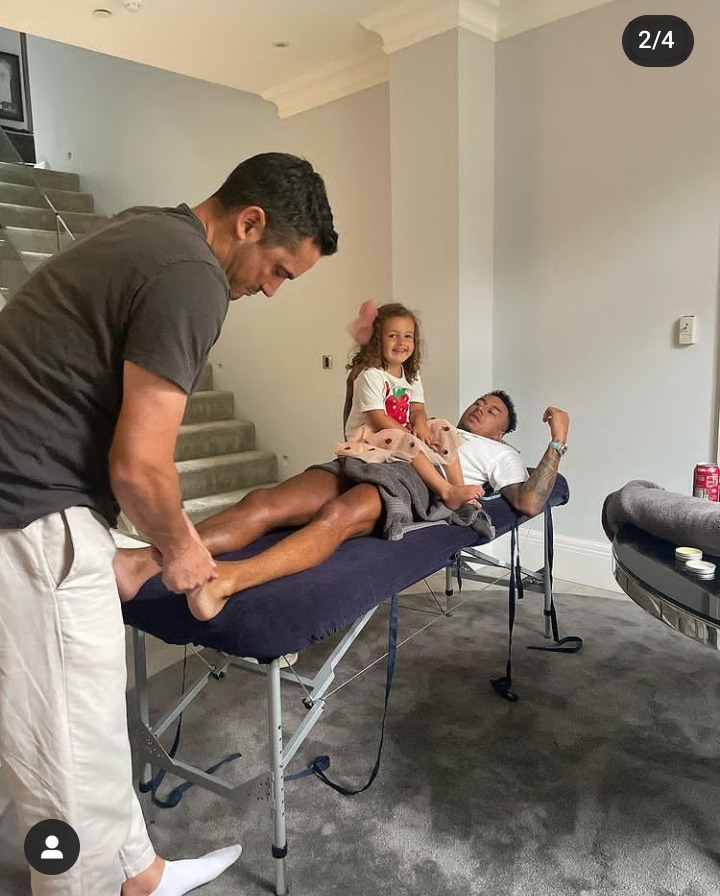 Lingard gets massaged on the legs
Meanwhile, Lingard's relationship with ex-girlfriend Rebecca Halliday, was a very short-term relationship. They met each other at a night club and they started dating soon after that. Not too long after their first date, Rebecca got pregnant with Lingard's child who they named hope.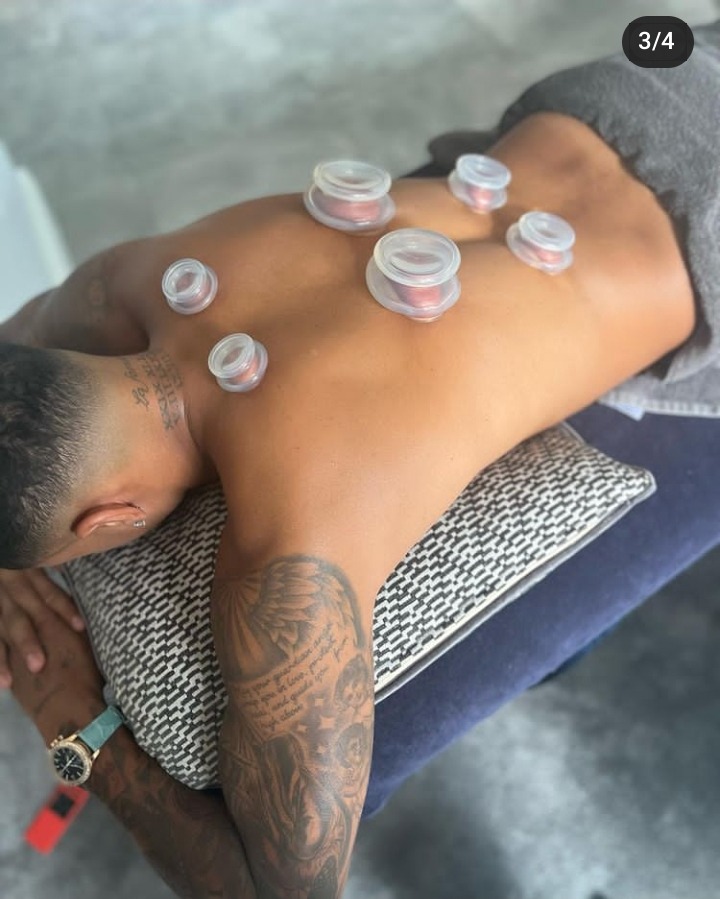 Lingard rests his body on a physiotherapy table
After Rebecca gave birth, they decided to end their relationship. Despite that, they have been in good terms and working hard to be good parents to their daughter Hope. Lingard is currently a free agent after his contract with Manchester United expired earlier this month.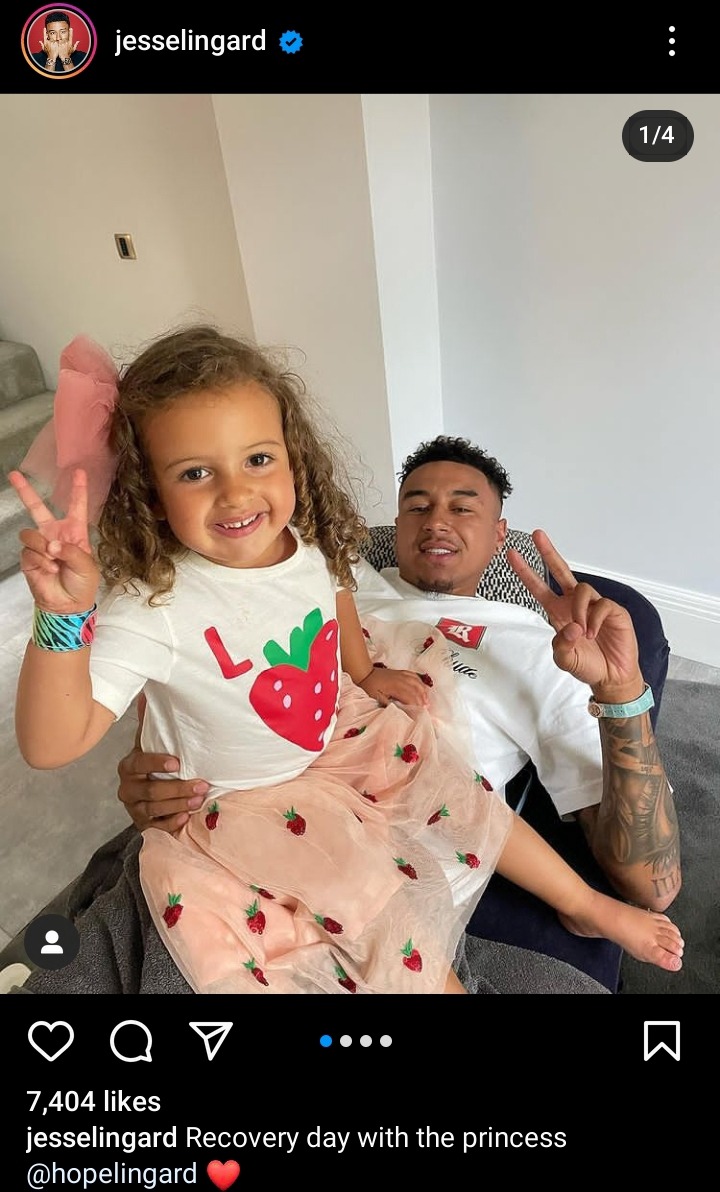 Lingard is yet to find a suitable club but Everton and West Ham United are still interested in signing him on a free transfer.