Barcelona started its preseason tour on a strong note after taking an early lead against Olot. Note that Barcelona took a crucial lead in the 28th minute after Ter Stegen's pass found Pierre-Emerick Aubameyeng in a dangerous area, and the Gabonese didn't hesitate to finish from an awkward position. Well, Amagat scored through the penalty spot to equalize for Olot just before halftime. In the second half, no goals were scored.
Photo: Barcelona VS Olot || Twitter
Well, the highlights of the game were the performance of the debutants, Barcelona's dominance, the impact of the second-half substitutes, and Aubameyeng's Impressive display, but this article will focus on three impressive players in Xavi Hernandez's first preseason game. Take a look!
1. Pablo Torre.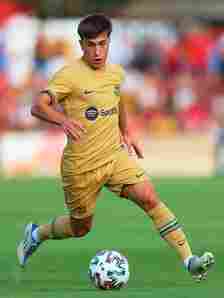 Photo: Pablo Torre || Twitter
The youngster was very creative during his stay on the pitch. He showed great technical ability and also settled into the game well. He was a debutant, but he played with a lot of confidence.
ubameyeng.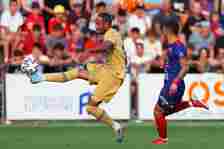 Photo: Aubameyeng || Twitter
The Former Arsenal striker caused problems in the first half. He was Barcelona's goalscoring threat going forward. He scored Barcelona's only first-half goal with a beautiful finish. Also, his header struck the crossbar in the early stages of the game.
3. Franck Kessie.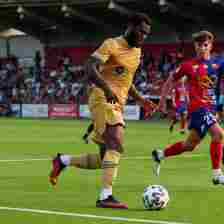 Photo: Kessie || Twitter
Despite being a debutant, Kessie settled very well into the game. He played just 45 minutes but was efficient. He was great with his ball recoveries and forward passing. Beyond that, Kessie showed great energy, and this is good for Xavi.