The joy of every parent is to see their children excel in their academic activities. It brings so much joy to parents when their kids get promoted to another level in school. This is the case with Oluwanishola, the mother of Wizkid's first son, Tife Balogun, who has taken to her Instagram page to express her joy as she attended her son's graduation party.
The proud mother took to Instagram to share beautiful photos from her son's graduation ceremony party. Below is a screenshot of her post.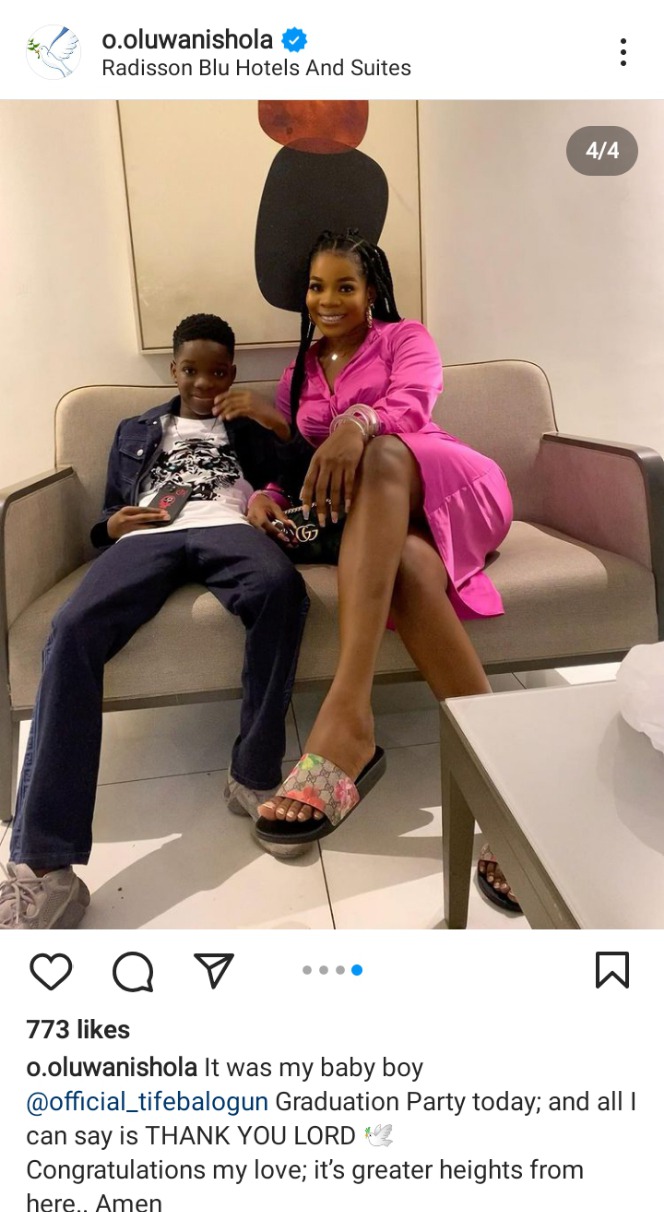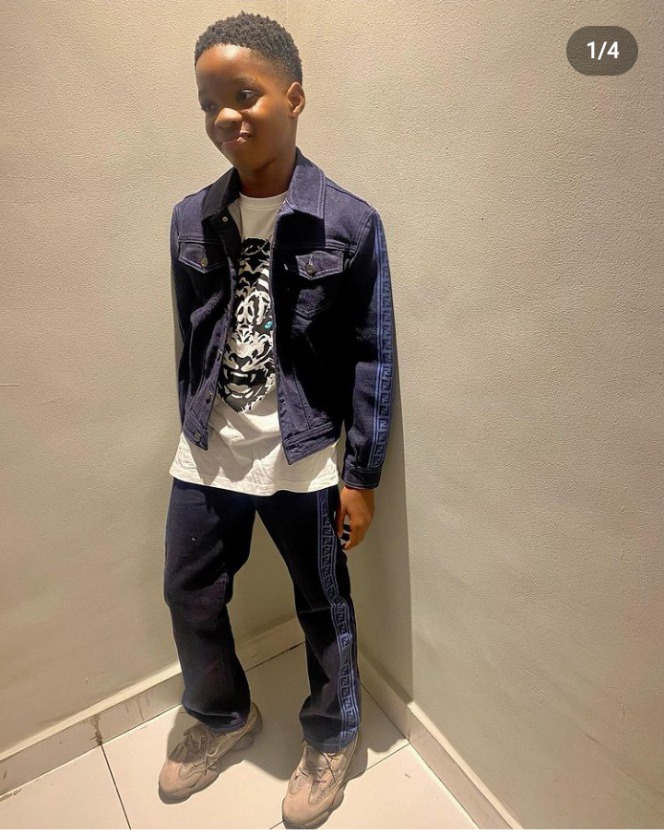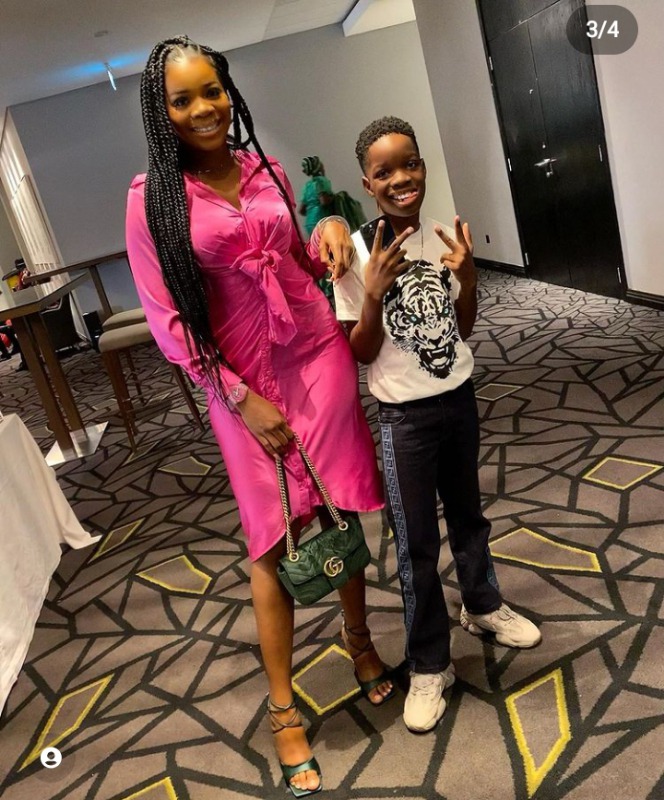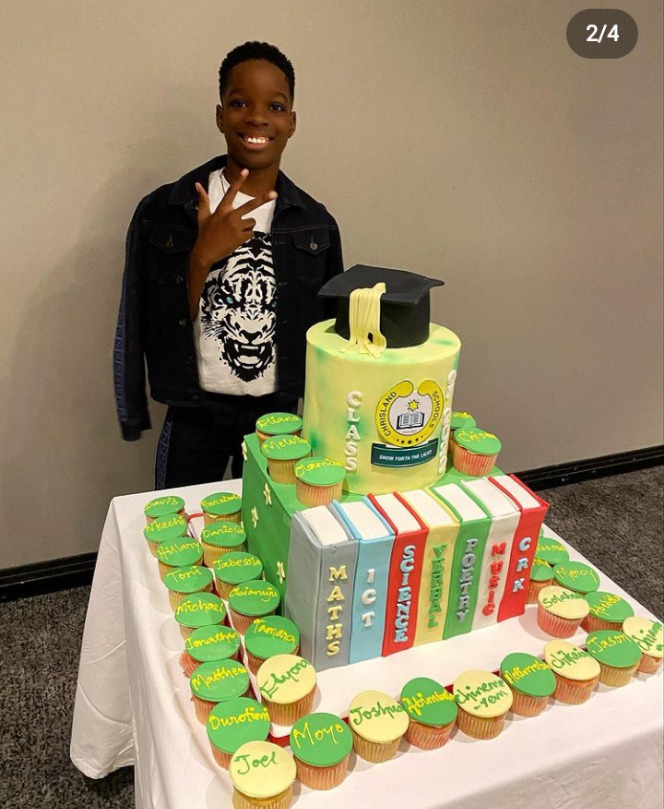 Sharing the photos, her caption Read: "It's my baby's graduation party and all I can say is thank you, Lord."
Tife Balogun graduated from Grade Six. For those who don't know, Year six is an educational year group in schools in many countries, including England and Australia.
Tife Balogun has received numerous congratulatory messages from celebrities and fans after his mum shared the photos online.