The Norwegian striker acknowledges that the previous time they faced off, he thought City to be a dangerous opponent.
The 6 ft 5 inches striker is a new acquisition for Manchester City, is aware that he will need to elevate his game against the Premier League champions since they dealt the striker a rough evening in their previous meeting.
After two and a half outstanding seasons with Dortmund, Haaland moves to Ethihad stadium as one of the world's top goal scorers.
He is conscious, though, that his record won't mean much unless he can succeed alongside his brilliant new colleagues.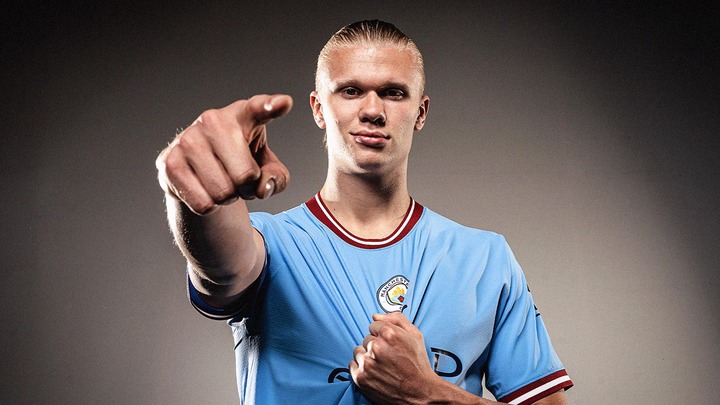 What did Haaland have to say about a quality improvem
"It is a significant challenge because it is a new country, league, coach, and everything else, but I am familiar with the experience of joining a new club because I have done it before. I'm extremely excited about it, "At the press conference on Sunday, the former Red Bull Salzburg striker told the media.
"I faced them in the Champions League last year, and when you meet in person, what you see on TV is very different from what you experience.
"Ilkay Gundogan, please stop playing tiki-taka when I hadn't touched the ball for 25 minutes!
"I want to be a part of their different level of play," the player said.
"What do I want to get better at? Headers, shooting, left-foot movement, right-foot movement, movement with the ball and without the ball, everything.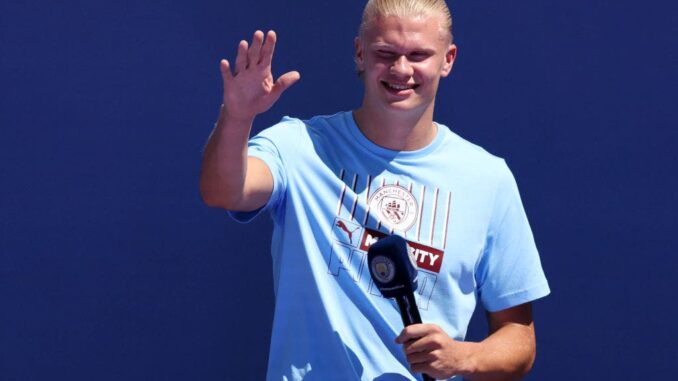 The history of Haaland thus far
Haaland, who is only 21 years old, has already achieved superstardom as a result of his extraordinary skill in front of the net.
When he was barely 15 years old, he made his senior debut for the Norwegian second division team Bryne. He quickly won a transfer to Molde, where he spent the next six months until being signed by Red Bull Salzburg.
After less than a year with Red Bull and 29 goals in 27 games, the goals kept flowing in Austria as well, and Dortmund eventually won the bidding to recruit him, bringing him to the Bundesliga in 2020.
Haaland scored 86 goals in 89 matches while playing for BVB, despite the caliber jump. The Sky Blue city will be hoping he can adjust to the Premier League just as well after investing $51 million ($63 million) to get him there.
Related video: Erling Haaland – Art of Goal-scoring 40 Goals
Erling Haaland also scores 40 goals in a season at Dortmund, matching Ronaldo's 24-year record.
Erling Haaland makes history by being the first Under-21 player since Ronaldo with FC Barcelona in 1996–1997 to score 40 goals in a season for a European Top 5 team in a competition.