Chief Bola Ahmed Tinubu, the presidential candidate of the All Progressive Congress (APC) has revealed why he selected Senator Kashim Shettima as his running mate in the forthcoming 2023 presidential election.
Bola Tinubu, while speaking shortly after he visited President Muhammadu Buhari at his Daura home in Kastina State gave his reason for choosing the former Governor of Borno State as the substantive vice presidential candidate. In Bola Tinubu's words, he said, "I chose him because he's competent, reliable and capable".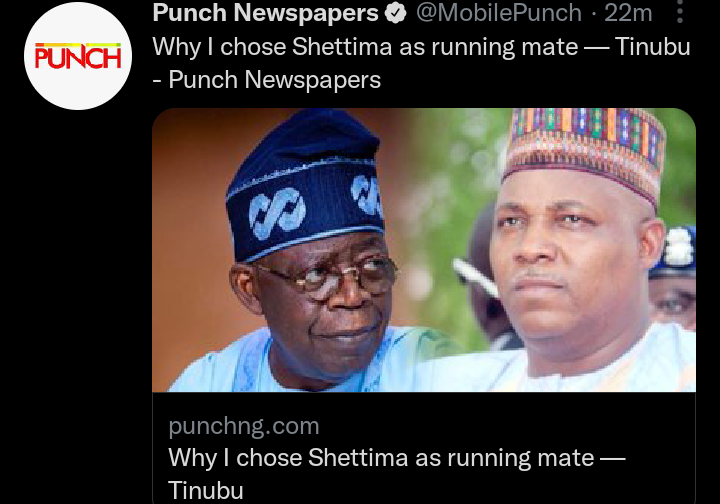 Asked about the purpose of his visit to the President, Bola Tinubu said that he came to pay homage to the President and that the issue of his substantive candidate was part of the discussion.
Bola Tinubu said, "We came to pay homage to him (Buhari) and to share part of his holiday and lunch. And to discuss the question of my substantive running mate .
He continued further saying, "The one we put in as placement has withdrawn today. There has been an announcement to replace him fully with a substantive candidate, Kashim Shettima".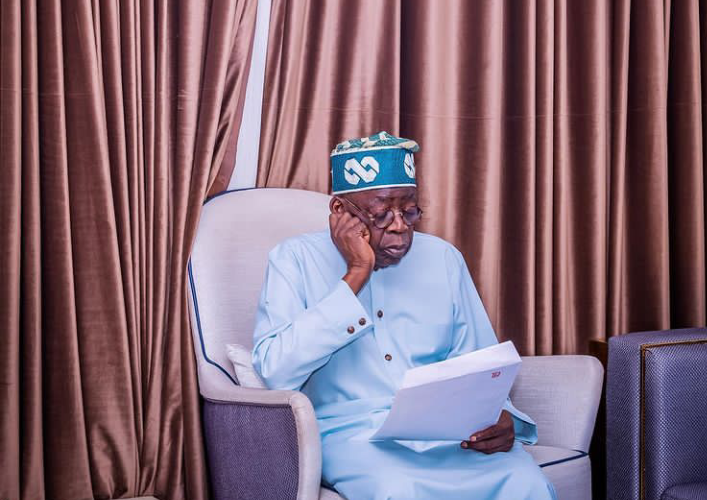 Meanwhile, the APC flagbearer is optimistic about the party's chances in next year's presidential election and states that their focus is on Nigeria's problem and are ready to tackle it squarely.