Nigerian politics is getting very serious as a lot of parties are preparing for their Presidential Campaigns against the upcoming Election In 2023. The Presidential candidate of the People's Democratic Party, Atiku Abubakar caused a lot of reactions on Social Media after his recent photo with his friends enjoying themselves surfaced social media.
The fans of the Presidential candidate, Atiku Abubakar thought this is not the right time to be relaxing while the People's Democratic Party, PDP is under Political pressure. The photo was released on Facebook by the social media Political Scientist, Willy Ibimina Jim-george, Below is the screenshot of his post on Facebook.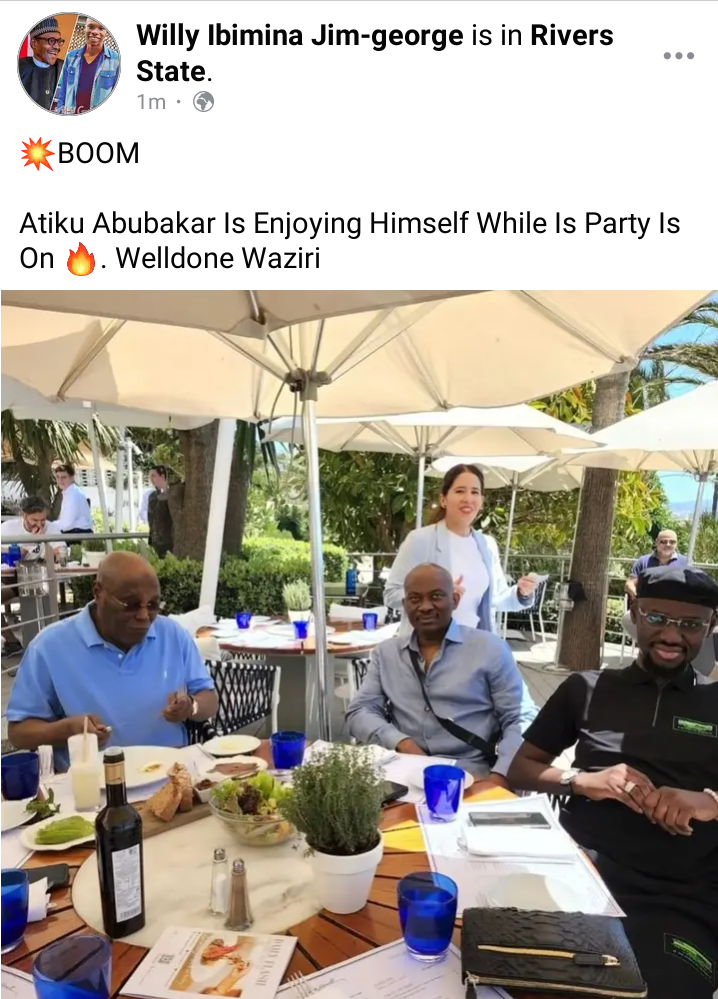 The Photo of Atiku Abubakar really assured his fans that he has already made all his necessary plans against the Upcoming Election.
Take a look at how some of the fans of Atiku Abubakar reacted to the photo on Facebook.