Barcelona star Memphis Depay had a meeting with King Otumfuo Osei Tutu in Ghana.
The 28-year-old star is in West African country Ghana on vacation and connecting with his roots.
Depay was given a warm welcome when he arrived and has since been seen playing football with kids on the street.
The Netherland international also gifted Ghanaian President Nana Akufo-Addo a Barcelona jersey.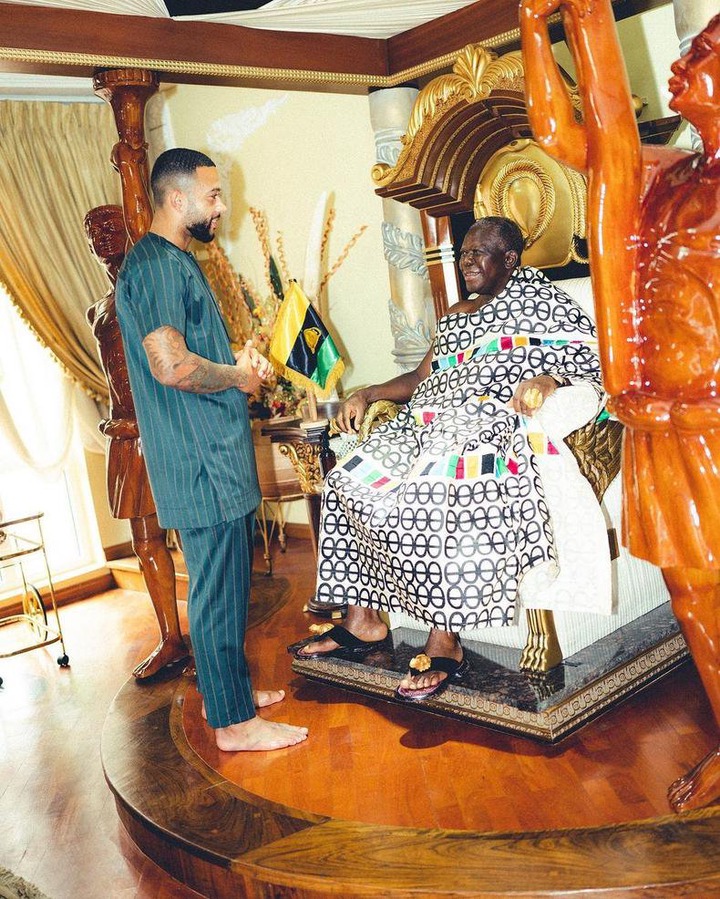 Depay took to his official Instagram account to detail his meeting with the Ghanaian King.
According to Depay, the Ghanaian King explained that he knew hos grandfather before travelling to Europe and they were best friends.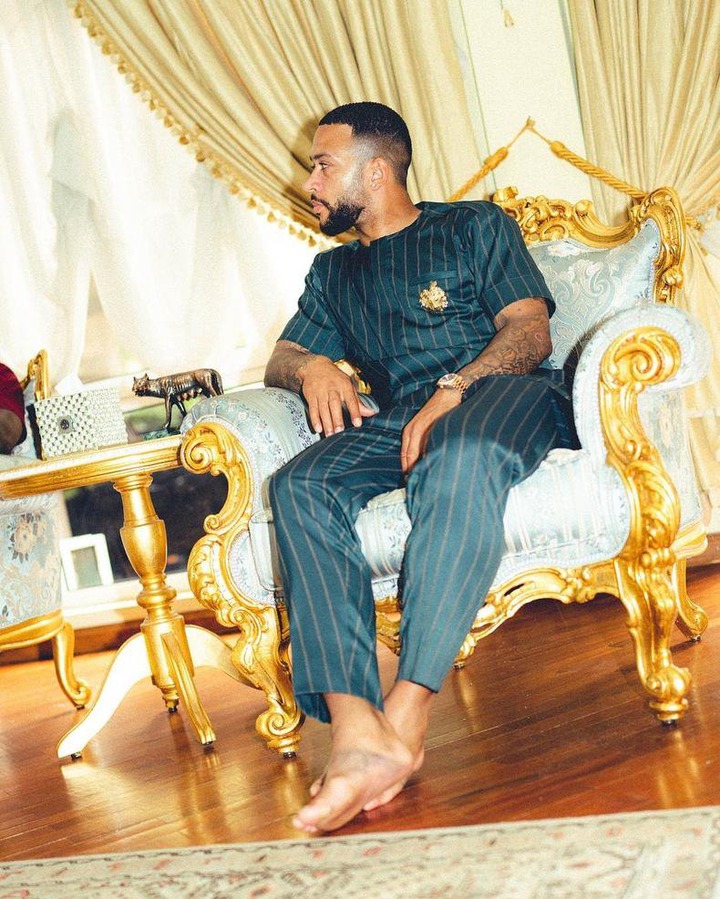 The message by Depay said, "Meeting King Otumfuo Osei Tutu II was very special for me.
"The words he spoke to me made me realize who I am and everything makes sense now.
"He told me how my grandfather was he's best friend before he passed away and how he was known for he's extravagant way of dressing, he was the first person he saw wearing a bow tie.
"I nearly lost my grandson but he's back now and there for you belong here.
Those words of the King to me will travel with me and will change many things in my life. #proudashanti 🇬🇭