Ahead of their 2022 Africa Women Cup of Nations (AWCON) flight to Morocco, Senegal Women's national team (Teranga Lionesses) were spotted in traditional native attire and makeups.
This was revealed via a tweet from a Ghanaian journalist, Saddick Adams.
Saddick Adams tweeted: "Senegal's Women's National Team (Teranga Lionesses) ready to board ✈️ to Morocco for the African Women's Cup of Nations?
The elegance!" alongside a photo of the Senegal's Women's team at the airport in Native and makeups.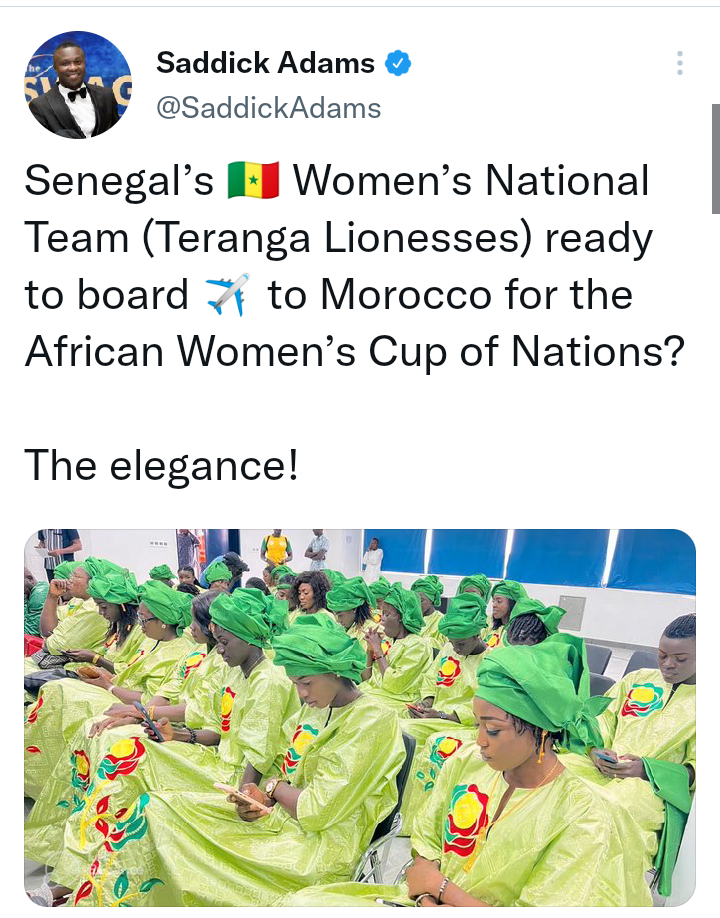 This tweet from Saddick Adams of Senegal Women's National team squad in native and makeups ahead of their African Women Cup of Nations flight to Morocco has attracted reactions from football fans, as some have compared the Senegal's Teranga Lionesses to the Black Queen of Ghana, while some have applauded Senegal, saying they are building a system.
Here are some screenshots of reactions: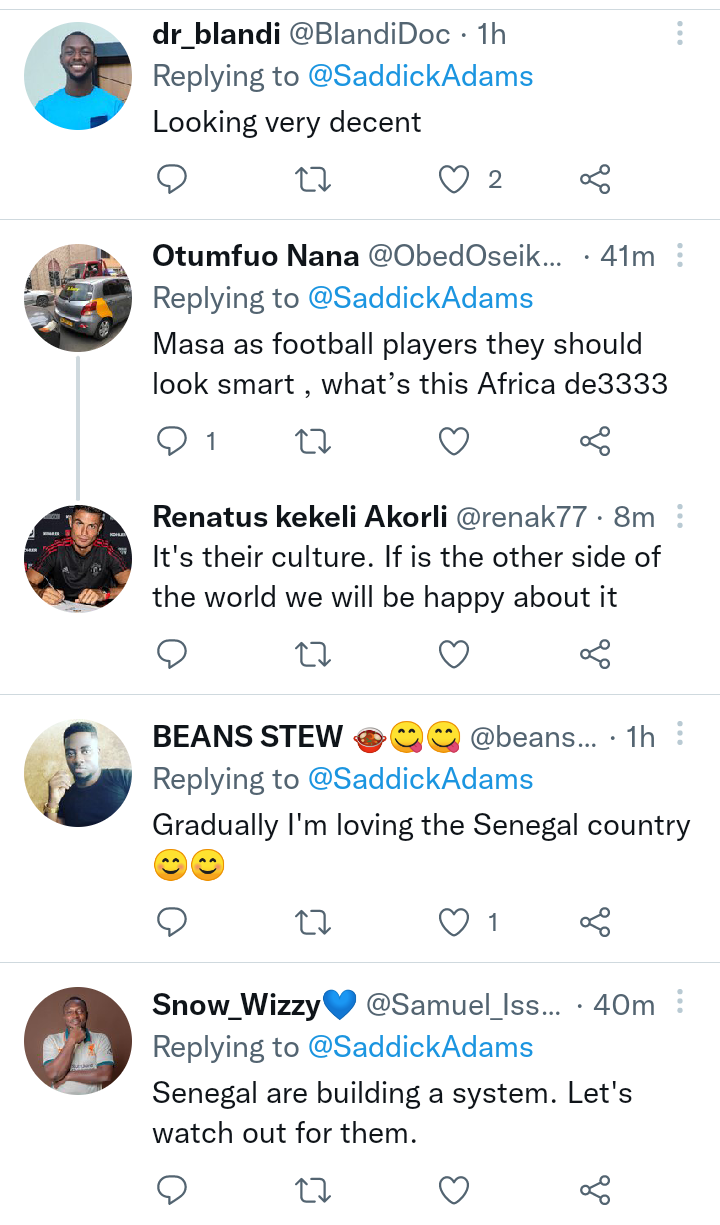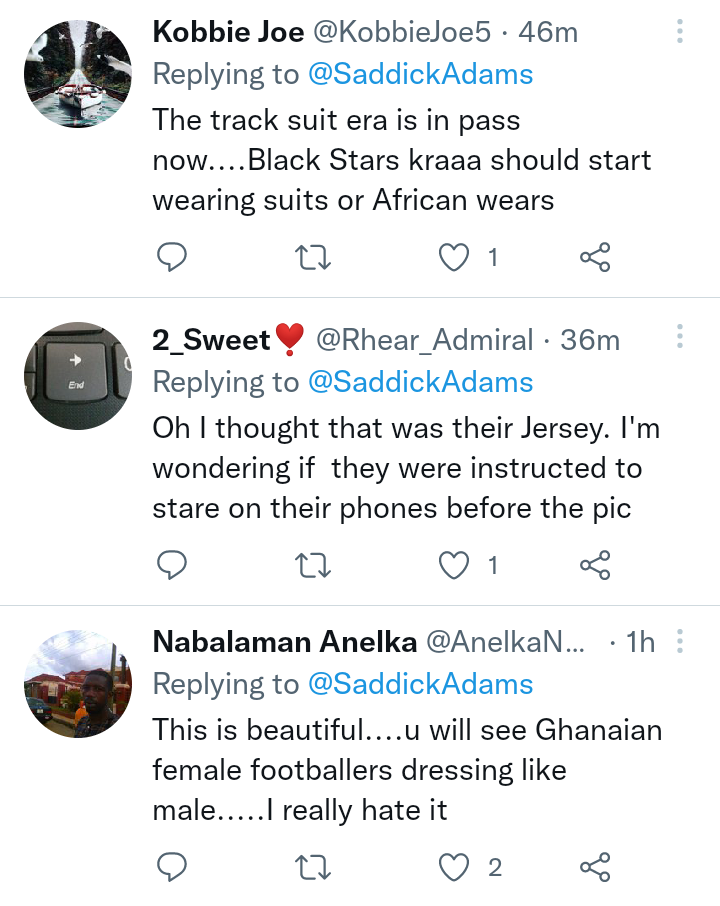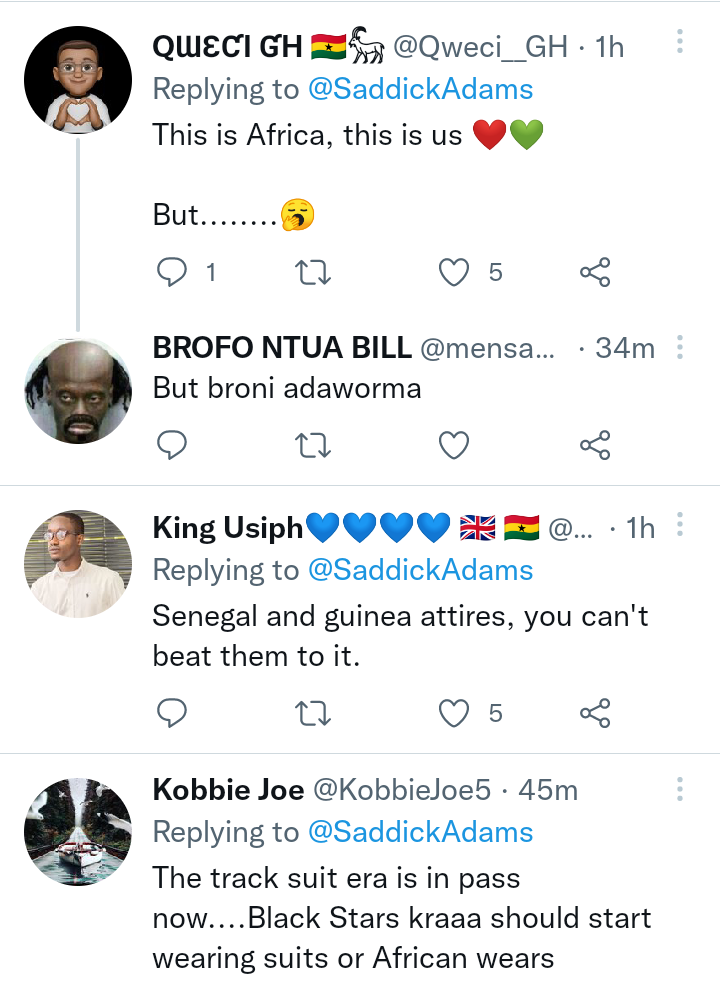 The Africa Women Cup of Nations is expected to kick-off from the 2nd of July and wrap up on the 23rd of July in Morocco.