The Nigeria team knew that they had to bring their A-Game to the pitch if they want to defeat the Ivory Coast team to reach the WAFU B Under 17 tournament final as they have been in brilliant form since the start of the competition.
However, they failed to start well as Ivory Coast took an early lead in the 2nd minute of the first half through Yan Diamande.
The Nigeria team kept their spirit cool which eventually paid off when they equalized in the 30th minute through Emmanuel Michael.
Two minutes later, Emmanuel Michael put Nigeria ahead when he scored his second goal and also that of Nigeria to make the final score of the first half 2 – 1.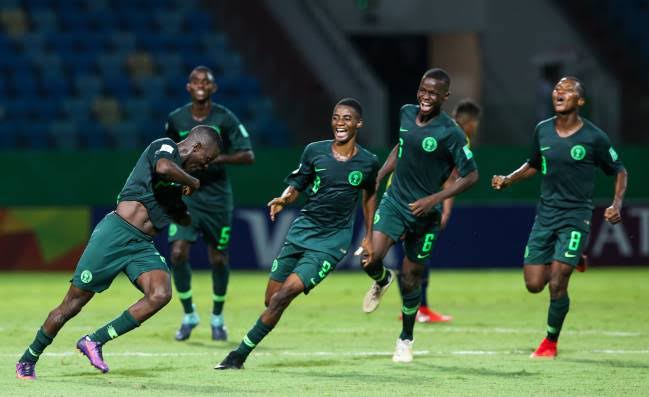 After the break, the Nigeria team started from where they stopped in the first half when Idris Abdullahi scored in the 67th minute to make the score 3 – 1 in favour of Nigeria.
Nigeria held on to book a place in the final as the final score was 3 – 1 in favour of Nigeria Under 17 team.