Popular Nigerian dancer and Instagram Twerker, Jane Mena, has just updated her Instagram page with a new photo. The photo has gotten over a thousand likes and comments from fans in just a few hours of publication.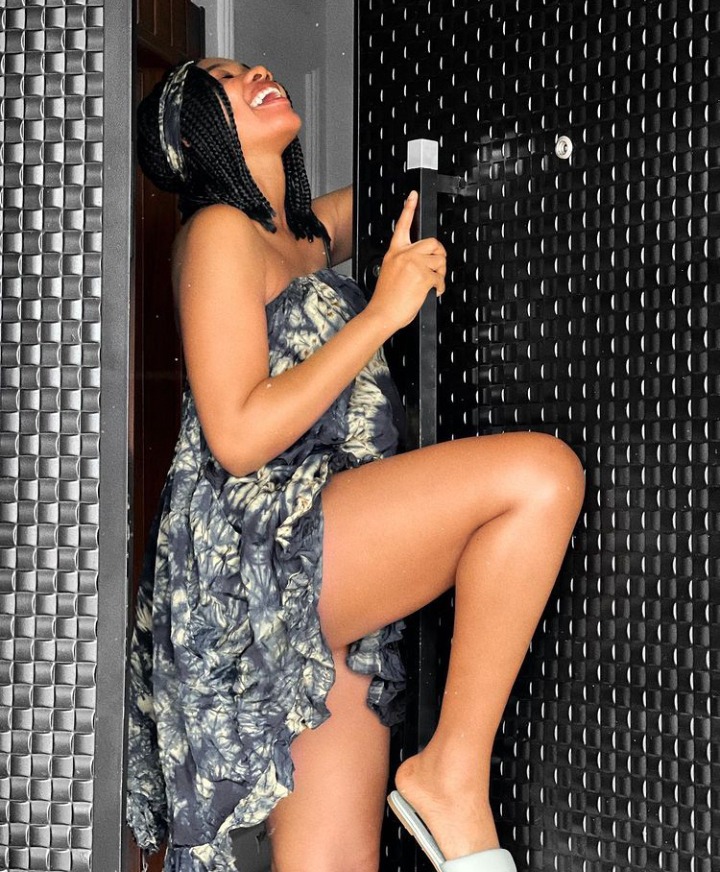 Jane Mena, who accompanied the photo with a write-up, shared a prayer for her fans and followers. In her words, "Leave is we go see what will end it." If anyone ever says this behind our back, they will never experience great blessings and happiness in their life. "Somebody say Amen," she said with an emoji.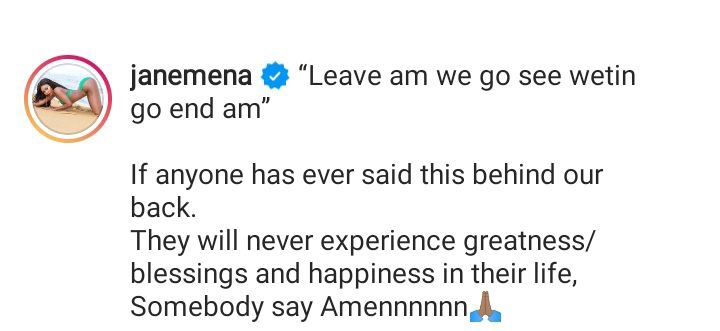 Many fans, who were pleased with what she said, reacted positively as they replied to her by saying "Amen," and also showered her with lots of praise, while others gave their thoughts and opinions on what they saw.
Jane, ever since her rise to fame, has been making waves in the Nigerian entertainment industry as a result of her always updating her Instagram page with new photos and videos of herself.