Investigative journalist, Babajide Otitoju, has revealed qualities that may have led to the emergence of Governor Ifeanyi Okowa as the running mate of the PDP presidential candidate, Atiku Abubakar. In his interview on TVC News, Babajide compared Governor Nyesom Wike and his colleague, Ifeanyi Okowa.
Reacting to the news of Okowa's emergence, Babajide said, "I expected Atiku Abubakar to pick Okowa and not Nyesom Wike." Governor Okowa's Delta State brings a minimum of 1 million votes during elections. Rivers state also did well in the election. You are guaranteed a huge number of votes if you have those states in the South-South. Naturally, that was the right zone for him. However, it may benefit the APC in some ways because southeasterners are more likely to vote for Peter Obi, the Labour Party's presidential candidate. Some of the votes that should go to PDP would go to LP. These are votes that normally go to Atiku.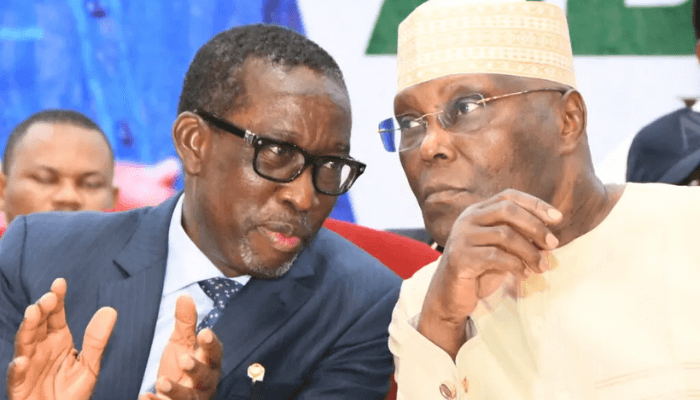 He continued, "According to Atiku's speech, he was looking for someone presidential in nature." If you compare Governor Wike and Governor Okowa, you will realize that the difference is like night and day. Okowa is a two-term senator, an SSG, and a two-term governor. He possesses the administrative acumen to function effectively in the absence of his principal. Atiku was also looking for someone with capacity. You can not deny that Okowa has capacity and he is also an astute politician. He has done some things in this political season that his predecessors would not do. He is not only a technocrat; he has also displayed that political edge and talent through his moves during this electoral season by pushing his own candidates to the forefront. This is unlike what we had in the past when one person determined the outcome in Delta State.