Linda Ikeji is a very busy woman who is into a lot of things, the popular blogger who never seized to amaze her fans shared ages of herself hanging out around her house, as she looked very pretty and attractive, her post showed her dressing casually, but she was still able to portray her class as she showed her impressive figure.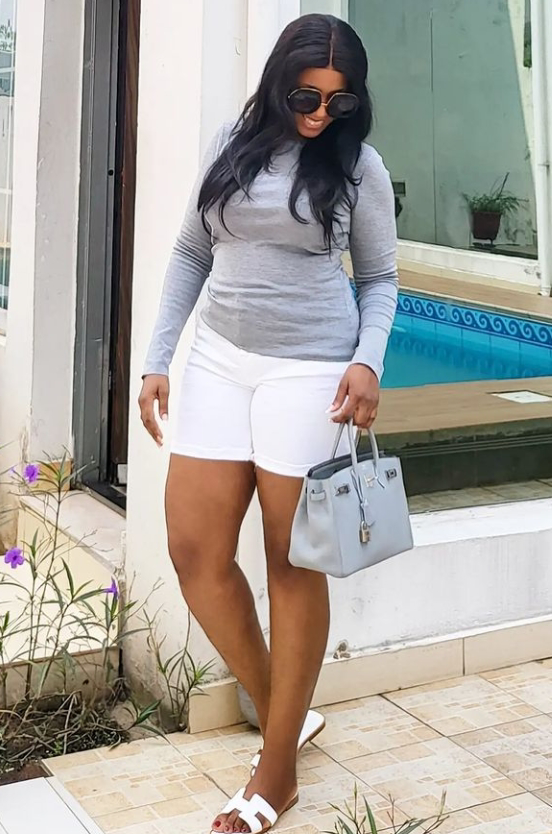 The media personality is someone that doesn't pay attention to her appearance, as she is fond of showing herself in manners that generates attention to her followers who often admire her, and are quick to commend her for her precious beauty which she shared with them.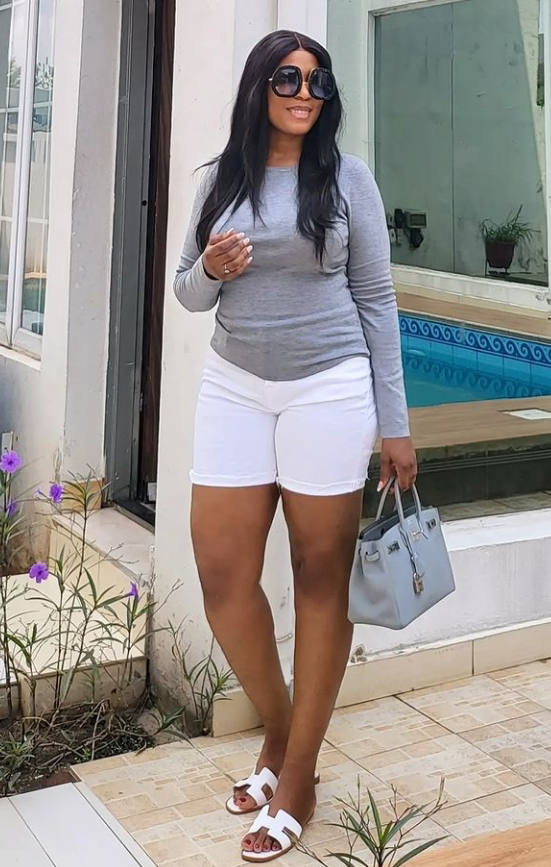 The media personality despite being casual ensured she showed herself in a simple style that still courts attention, as she wore a white bum short, while putting on a gray top and carrying on a gray bag, her look is nothing short of simple yet attractive, as anyone will melt at her appearance given how gorgeous it made her appear.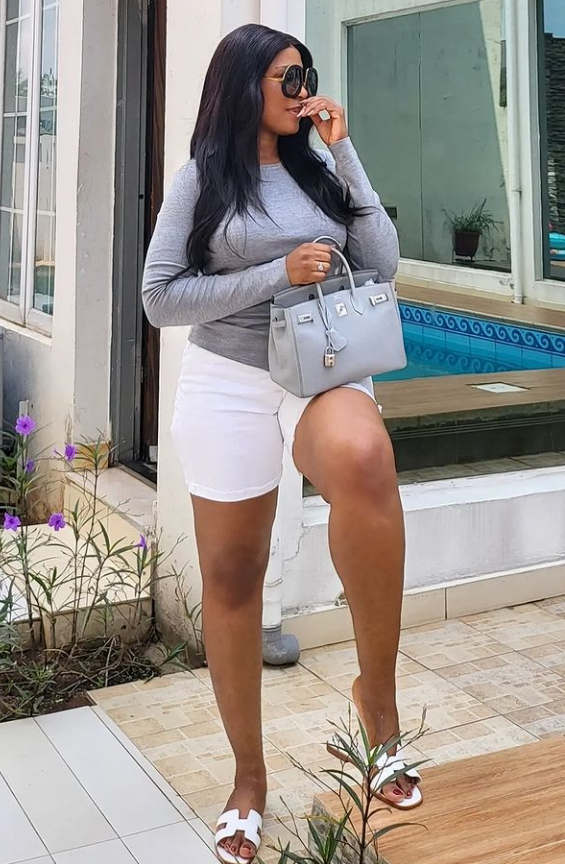 Linda Ikeji judging from her post obviously is in a very good mood, as one can easily see her ecstatic self smiling to the delight of her images. It is as if she knows she will be stunning many of her followers with her amazing look, which has cause a frenzy of excitement from her fans.