Just like Ghana against Japan, Egypt suffered a heavy defeat against South Korea. Galal and his team conceded four goals against the South Korean national team. Goals from Hwang Ui-Jo, Kim Young-Gwon, Cho Gue-Sung, and Kwon Chang-Hoon were sufficient to seal the win for Bento and his team.
Photo: South Korean Players || Twitter
However, fans have been talking about Egypt's disappointing performance during the 4-1 defeat against the Asian team, but this article will focus on how the humiliation of The Pharaohs against South Korea simply explains why African teams still have a lot of work to do before the upcoming World Cup in Qatar. Take a look!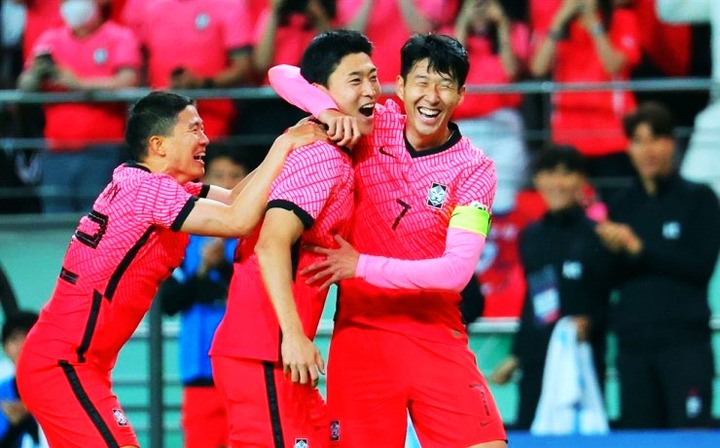 Photo: South Korea VS Egypt || Twitter
1. Egypt Conceded Cheap And Avoidable Goals.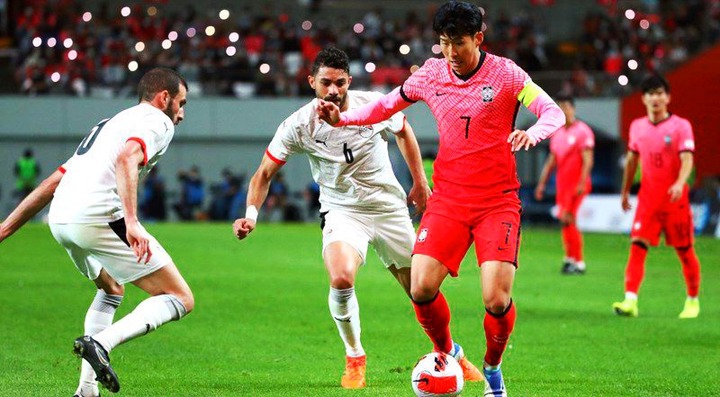 Photo: South Korea VS Egypt || Twitter
Note that Egypt conceded a goal in the 16th minute simply because of poor defending. The Egyptian right-back failed to mark his player, and Kim Jin-Su delivered a beautiful ball into the box before Hwang Ui-Jo scored. Note that the goal scorer was not marked in the penalty box, so he had a lot of time to head the ball. For South Korea's second goal, the Egyptian defenders also failed to defend Heung-Min Son's corner kick, and a South Korean defender scored a header. Note that this goal was far too easy to concede.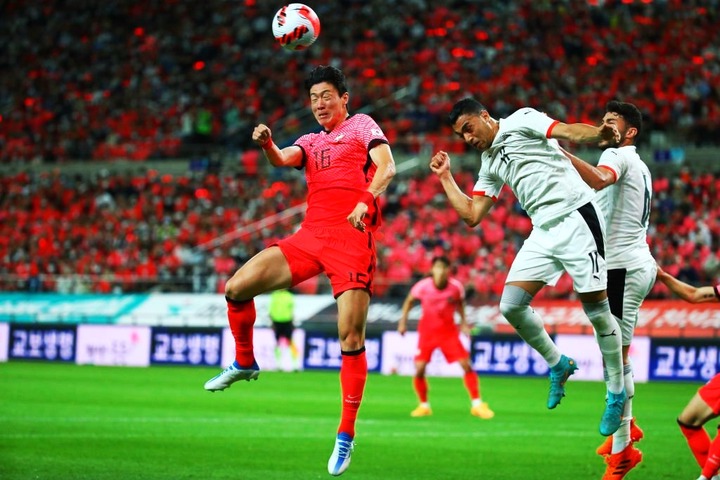 Photo: South Korea VS Egypt || Twitter
In the second half, South Korea continued to dominate the game and press Egypt's defense before scoring and goal in the 85th minute. Gue-Sung Cho scored a volley because the Egyptian Centre-backs gave him enough time on the ball. Lastly, South Korea's last goal was a replicate of the first goal of the game. Note that Kim Jin-Su, who was unmarked, delivered another beautiful pass into the penalty box before Kwon Chang-Hoon scored a free header in stoppage time.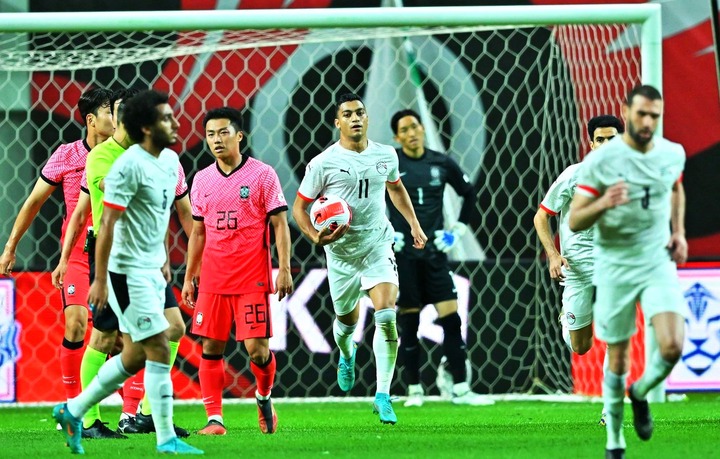 Photo: South Korea VS Egypt || Twitter
Note that all the goals Egypt conceded were a result of poor positioning and defending. Hence, this humiliation of the Pharaohs against South Korea explains that African teams need to work hard ahead of the world cup to avoid embarrassing results