Karim Benzema is of Algerian descent, David Alaba is of Nigerian descent, Eduardo Camavinga is of Angolan descent, Real Madrid missed out on Cameroonian descent, Kylian Mbappé, but just unveiled another player of African descent.
Real Madrid is planning for the future, to replace the already aging midfield trio, Casemiro, Modric, and Kroos, they have Camavinga, Valverde, and Tchouameni, who they just bought from Monaco.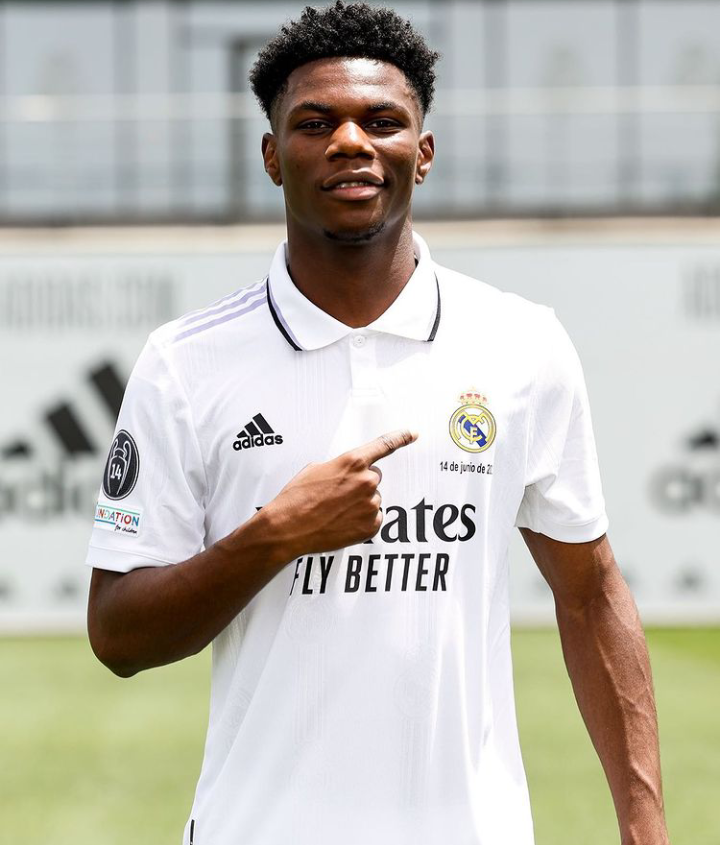 Real Madrid buys some of the best players in the world to stay afloat as one of the best clubs in the world. No footballer playing for an African country plays for them, but players of African descent are currently in the club.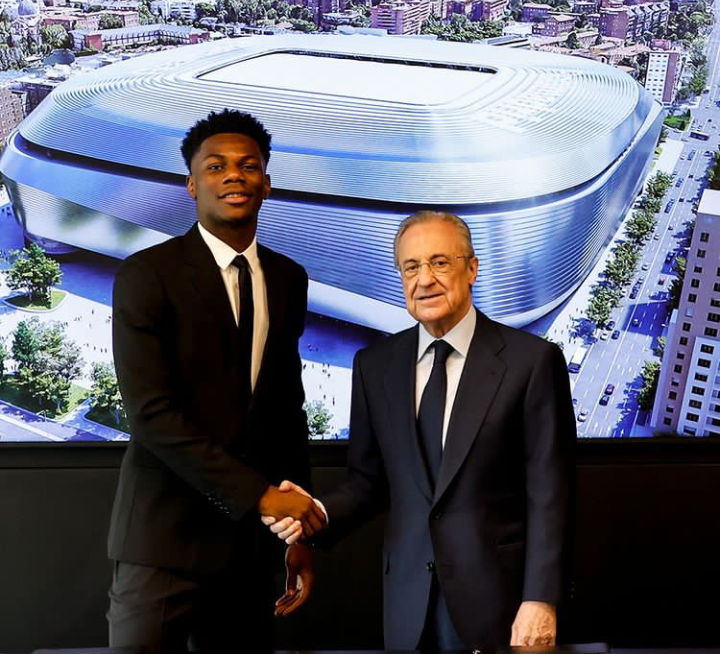 Just like Alaba, Cama, and Mendy had their African parents at their unveiling, Tchouameni had his Cameroonian parents at the Santiago Bernabéu. His father, Fernand Tchouameni, was also a footballer, who Aurelien always followed to the pitch, but he never became a professional.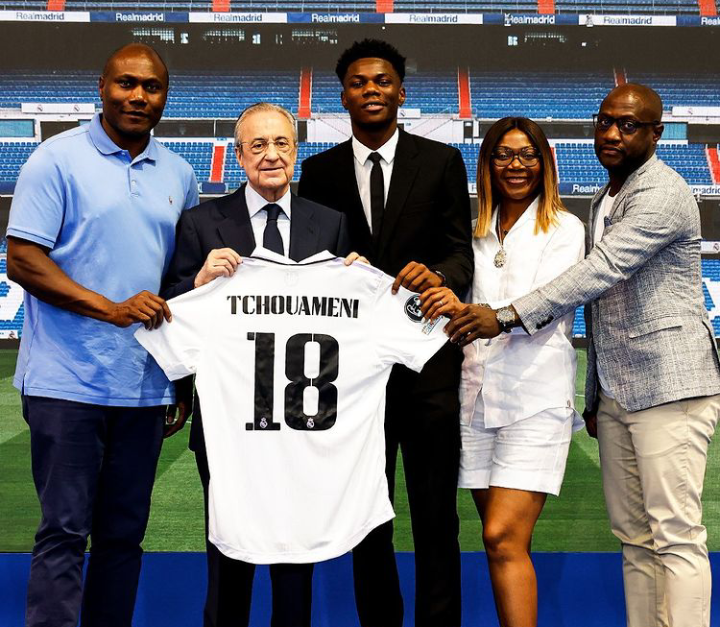 The proud dad will feel compensated through his son's success in the game, as he is now in one of the biggest clubs in the world. His mum was also there, and he will wear Bale's former number "18" jersey.
Congratulations to the family.