The 2023 Presidential Election is rapidly approaching, and many residents are scrambling to obtain their Permanent Voter's Card (PVC) in time to vote for their preferred candidates.
As is well known in Nigeria, many residents have exhibited apathy in election activities, and as a result, many people do not vote during the "General elections," which has been regarded as one of the country's major issues.
Citizens, on the other hand, have been urged to obtain their PVCs this year in order to vote for their preferred candidate in the 2023 Presidential Election. More specifically, given recent events in the country, and specifically, the various concepts that have been developed about adolescents in the country, teenagers are currently excited to participate in electoral activities in 2023.
With this in mind, a number of social media influencers and celebrities have urged young people to obtain their PVCs before of the election and to vote.
While all is going on, a Nigerian lady has become a Twitter sensation after launching a PVC-related campaign for youths. She made a post on her page urging young people to get their PVC, but she did it in a "abnormal" manner.
"After getting your PVC, come get me," she said in a tweet, implying that she's inviting males to get their PVC. She attached her photos to the tweet while sharing it.
The images she shared, as well as her tweet, are below: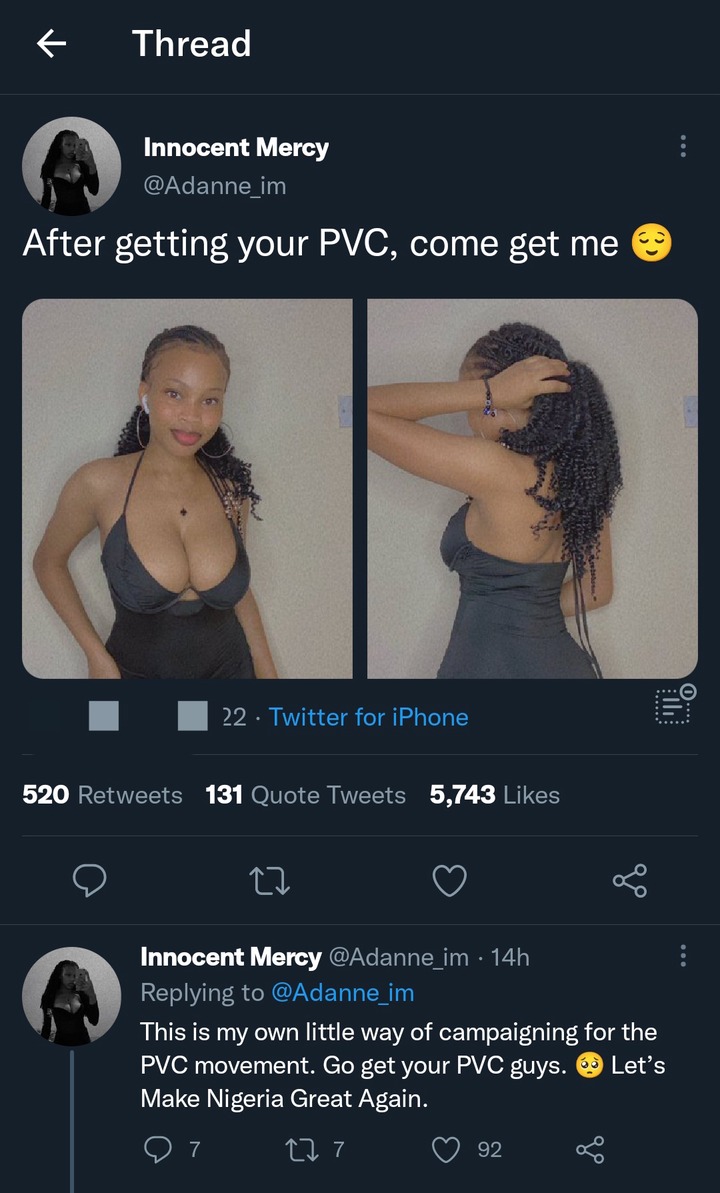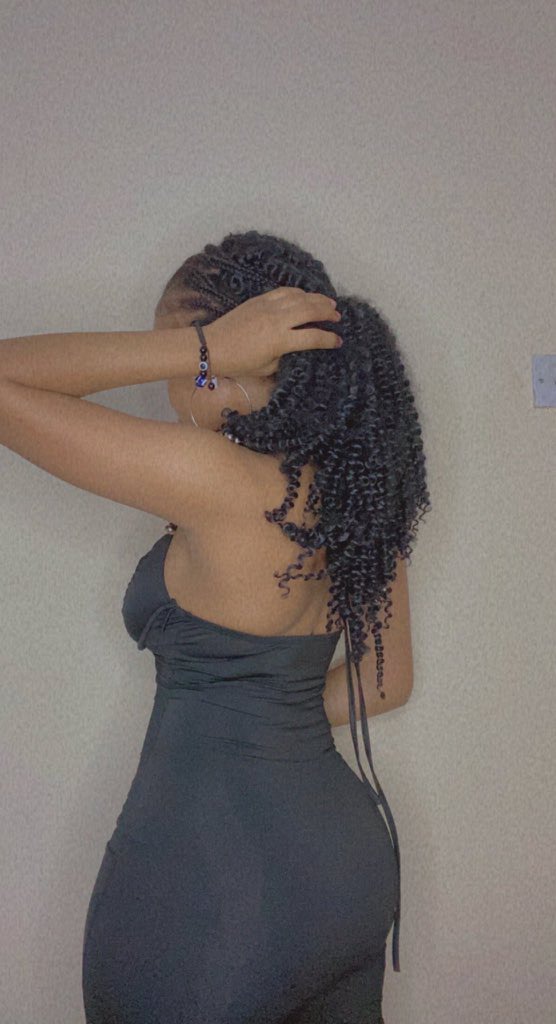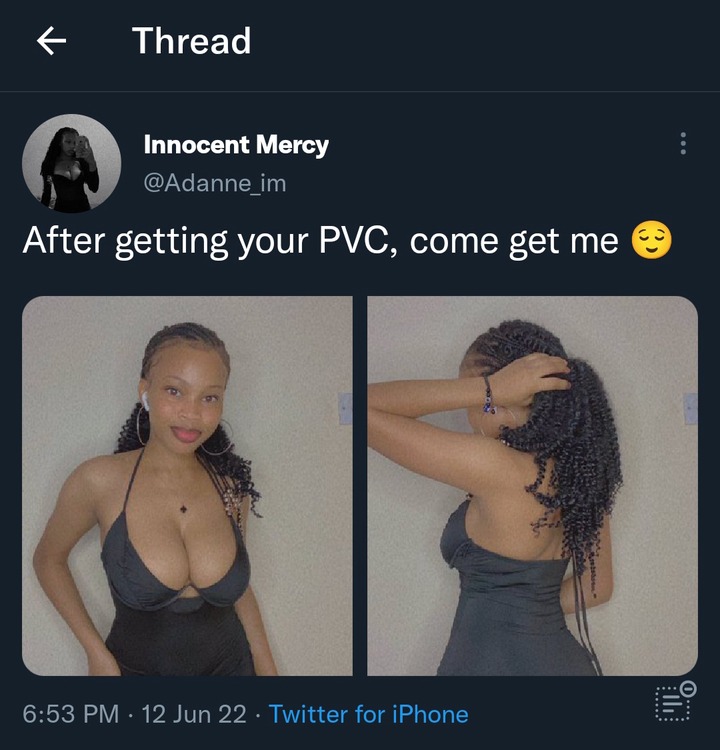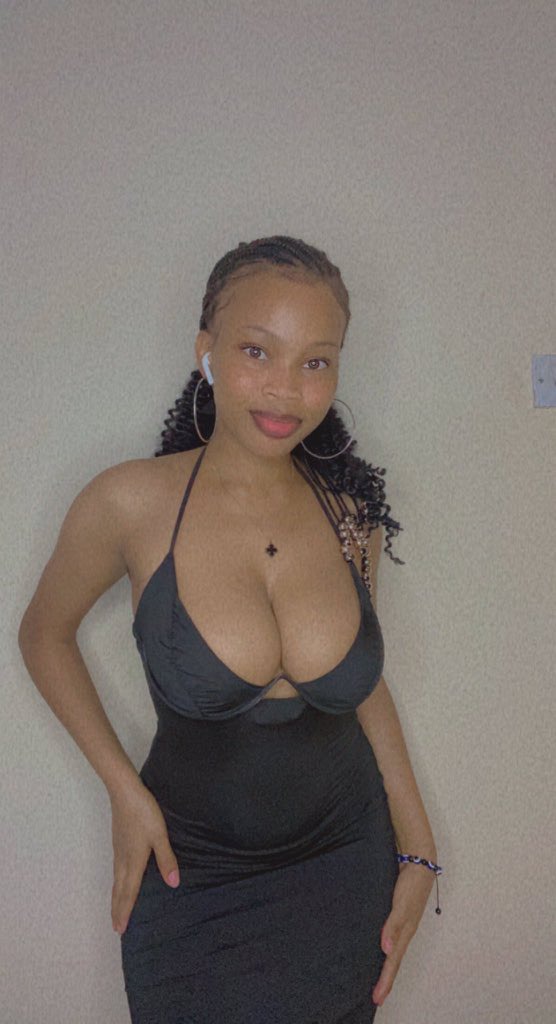 People's reactions are reflected in the following comments: