Blessing Okoro who is also known as Blessing Ceo is a popular Nigerian relationship coach and expert. Few hours ago, the 33 years old therapist stirred massive reactions after taking to her social media handles to describe the nature and behaviour of real men who can give good sex to a lady.
According to a recent post she made on her official Instagram page, the blogger shared a video of man who seems to be careless and noisy while on a bed. Reacting to the video, she added this caption, 'real men who can give good sex don't talk, trust me'.
Below is a screen capture of the post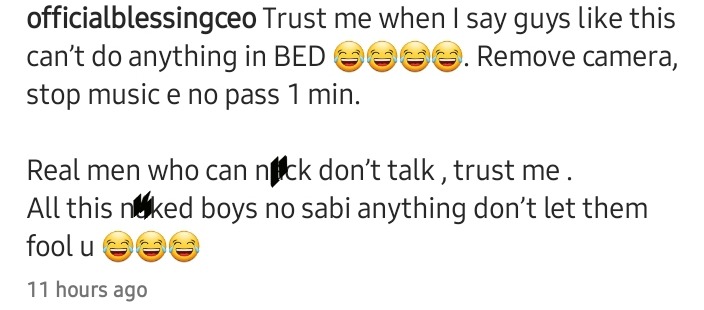 Moments after her recent update went viral, fans and other social media followers rushed to the comment box section and reacted from different perspectives.
Below is a screenshot of some people's reaction