The winner of the presidential primary election of the All Progressive Congress, Asiwaju Bola Ahmed Tinubu put the political rancour between him and his erstwhile godson, Yemi Osinbajo by the side on Wednesday to fresh up the vice president.
Osinbajo who was one of the favorite aspirants tipped to win the party's ticket fell out of favour with Tinubu since he declared his interest to run the presidential race.
He however came a distant third in the contest after polling 251 votes. Tinubu was declared winner after scoring 1271 votes to defeat Rotimi Amaechi who got 316 votes to come second in the election.
After he was declared winner, Tinubu alongside his wife, Oluremi mounted the podium to give his acceptance speech.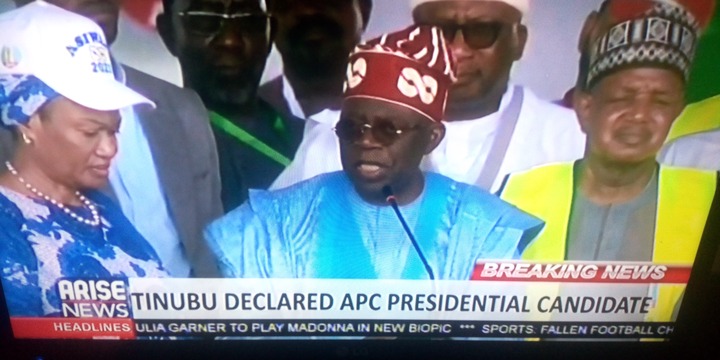 Speaking about professor Yemi Osinbajo, Tinubu said he is a strong pillar behind the administration of president Muhammadu Buhari.
He acknowledged the giant strides he had made in the last seven years in office and described him as a very loyal vice president who serves his principal and the nation with all his heart.
The statement from the APC National Leader came to many as a surprise considering the lingering rift between them over the decision of the VP to declare his intention for the top job.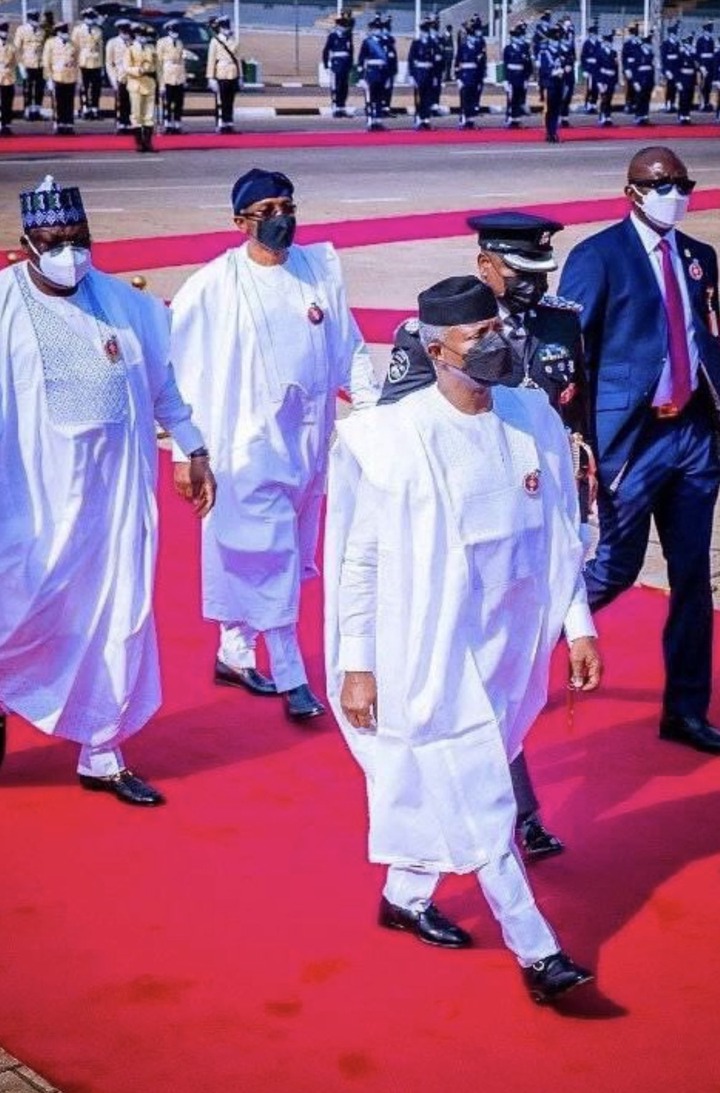 Osinbajo was described by many of Tinubu's loyalists as a betrayal who wanted to bite the fingers that fed him.
While meeting delegates in Abeokuta Ogun State a week ago, Tinubu made some statements that shook the political scene in the country.
He described how he singlehandedly made Osinbajo the vice president, how he encouraged Buhari to run for the presidency again after failing three times. He also spoke about how he made Dapo Abiodun the Ogun state governor.
His praise song to Yemi Osinbajo on Wednesday after winning the primary however came to Nigerians and some of the party members as a surprise.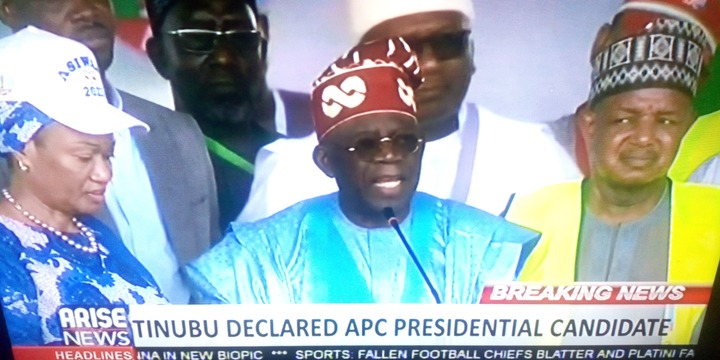 It is not however certained if Tinubu has forgotten all that transpired in the build up to the primary election and move on, or it is still a case of no permanent friends and enemies in politics but a permanent interest.