The Malian lady who gave birth to nonuplets (9 babies at once) narrated how she's been coping with the babies, she also stated some of the difficulties she passes through while taking care of them. During an interview, she said it's not easy to take care of her 9 babies, her babies use 45 diapers daily and consume 15kg of milk weekly.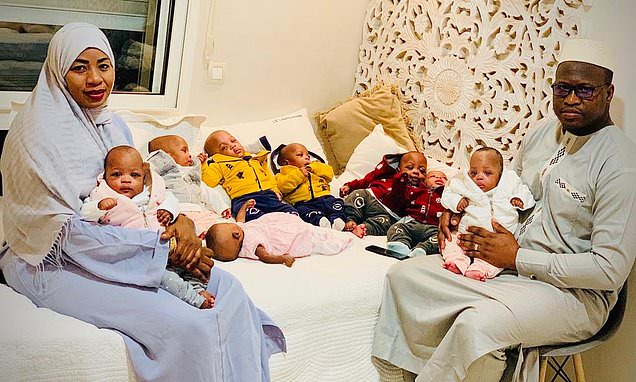 Imagine the amount of money she will be spending just to feed her babies at once. She said the difficulties were much when they were newly born, but it has reduced now compared to then. Halima Cissé also disclosed that her babies are growing in good health. They are all bouncing and able to move around despite they were born prematurely.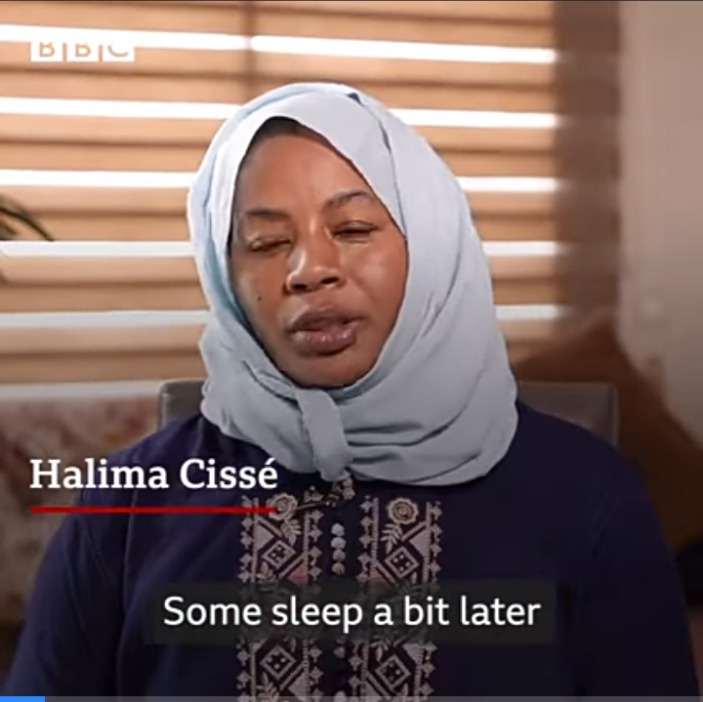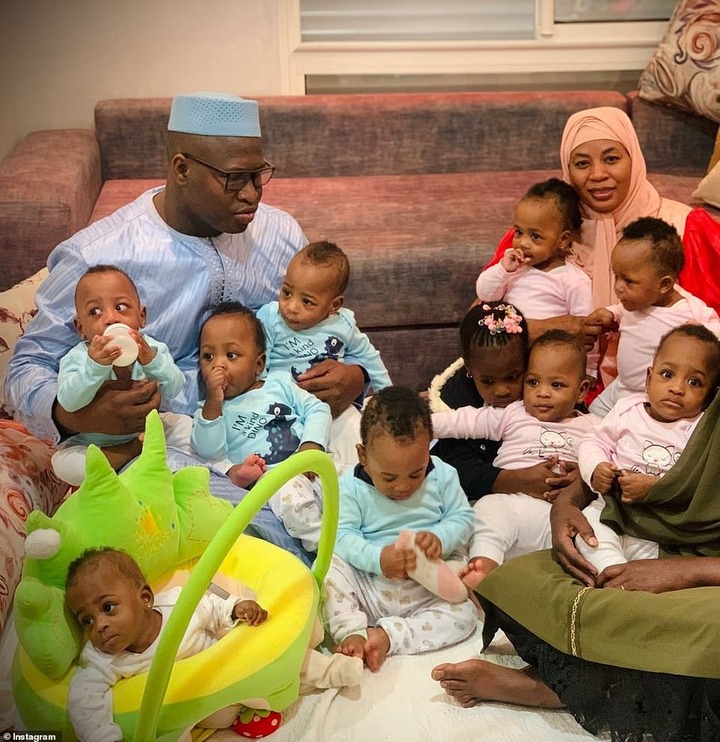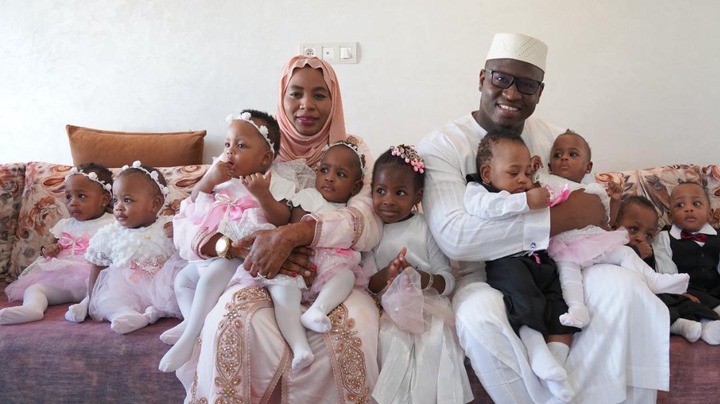 She tries her best to take care of the 9 babies with the help of a nurse and an old lady who seems to be a relative to her or a hired nanny. She can't breastfeed them all at the same time, but she tries her best to feed them whenever they're hungry.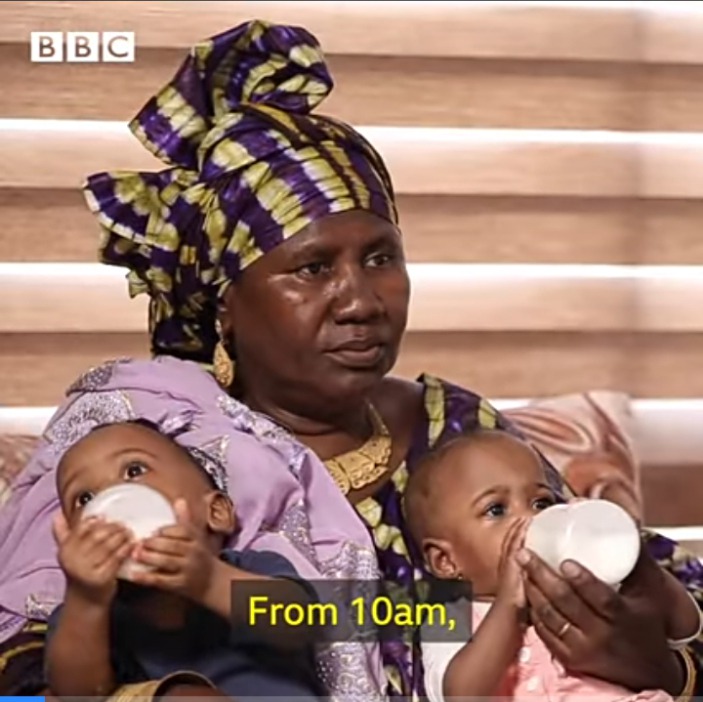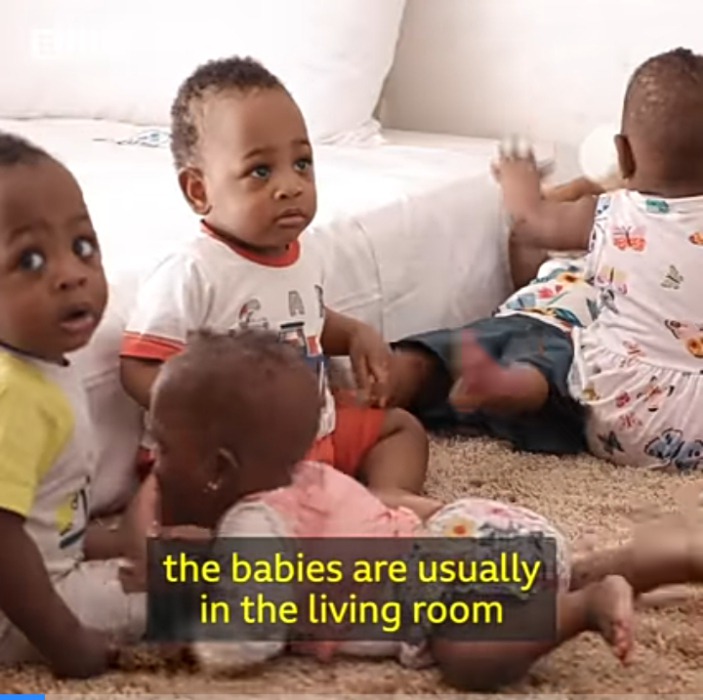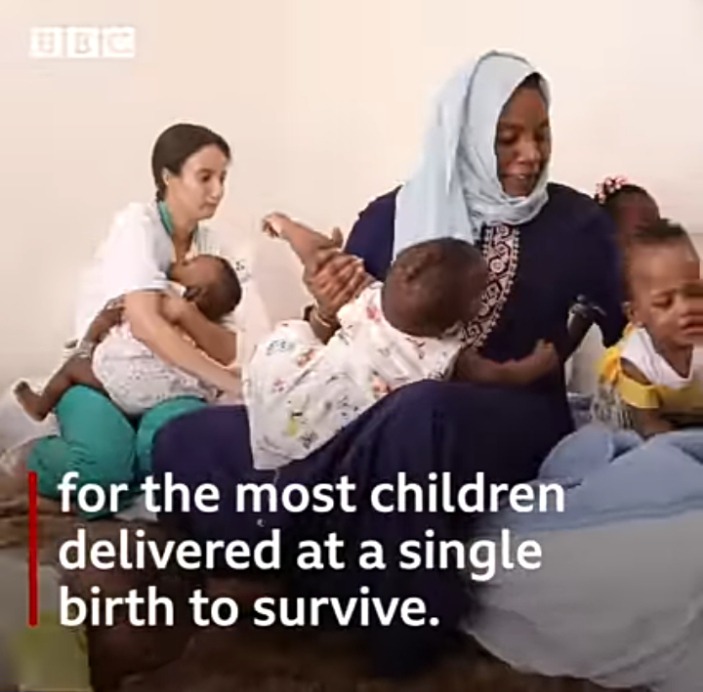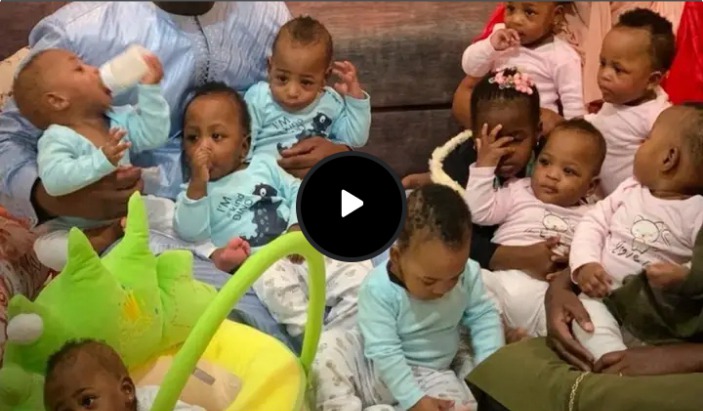 The babies are also in good health, they can eat, play around, watch cartoons on the TV screen and also react to things happening around them. The lady is in Morocco, her husband visited them from Mali alongside the babies' 3 years old senior sister. Their mother on the other hand is very healthy and well and she said she's happy her babies are growing in good health.