On Sunday's edition of Journalist Hangout on TVC, Governor Umar Ganduje of Kano state revealed his reasons for supporting Bola Ahmed Tinubu, to become APC Presidential candidate in the presidential primaries and also the President of Nigeria in 2023.
Governor Ganduje said "Tinubu is my candidate not because he is a Yoruba man or comes from the southern part of the country, but because of his credentials in politics, governance and achievable motives. In terms of politics, Asiwaju was a democrat who fought for democracy in the pro-democracy fight during the military rule.
He fought for the restoration of the mandate of MKO Abiola and helped me in exile because I didn't agree with the military at that time. He participated in the formation of different political parties in this country and the latest one which is the formation of the APC.
In terms of political participation, his credentials are very high, and in governance, Asiwaju was a Governor of Lagos state and took the state as a mega city to the next level. Lagos is the model of governance in Nigeria. It is one of the strongest economies in Africa, Asiwaju improved the revenue of the state from 600 million naira to 51 billion per month.
He improved the infrastructural facilities and transportation system of Lagos and constituted various institutions to regulate transportation in the system. Since Bola Tinubu governed Lagos in 1999 till now, he has not failed in the election for Lagos state Governorship, he is someone that you can trust".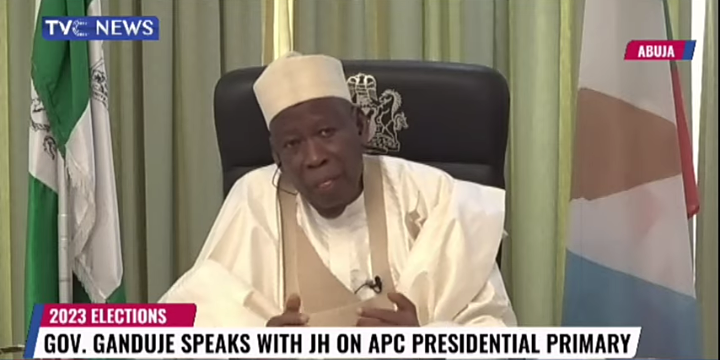 In a nutshell, Governor Ganduje said he is supporting Bola Tinubu because of his excellent credentials in politics, governance, democracy and relationship with people.