As we all know, Manchester United star player Cristiano Ronaldo has a total of 2 International trophies to his name. Messi on the other hand had 1 International trophy until today which saw him level up with Cristiano Ronaldo.
The Argentine won his 2nd International trophy today as his team won a very composed Italian team 3-0. In the game, Argentina opened the scoring as the team striker Lautaro Martinez netted a goal. The goal was assisted by Lionel Messi.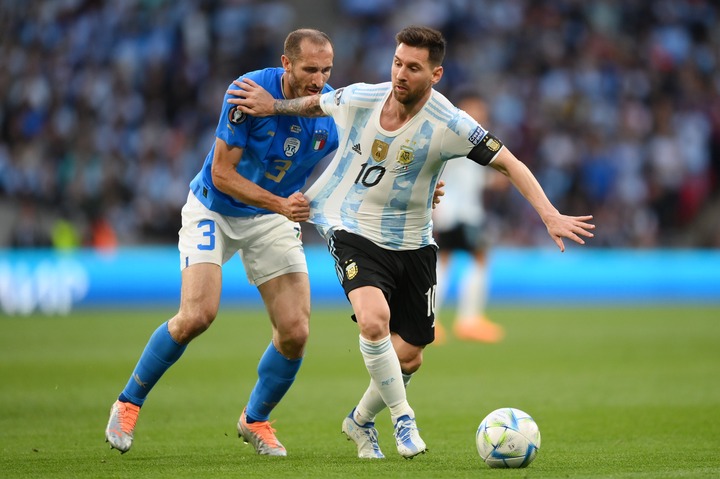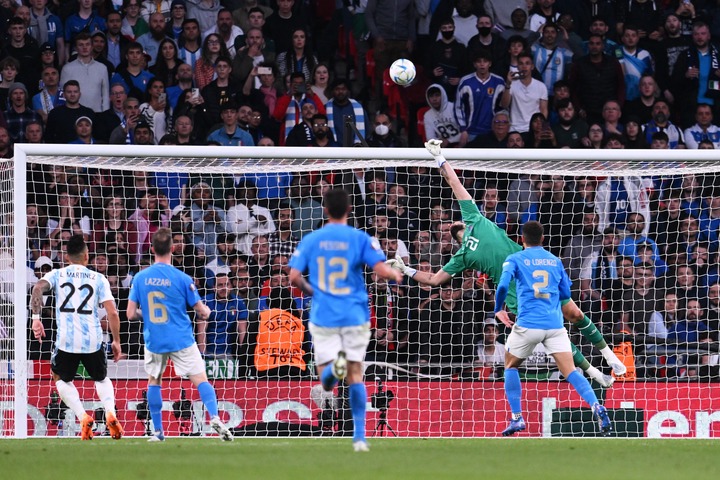 Later on, Di Maria made the scoreline 2-0 as he scored a goal in the first half of the match. The goal was assisted by Lautaro Martinez. The game then ended in a 3-0 win for Argentina as they won the CONMEBOL UEFA Cup Of Champions following Dybala's last-minute goal.