The final martch of the champions league has become the topic of discussion on social media these days especially on Facebook. The picture of one of the famous player, Mohamed Salah Reciting the holy Qur'an has gotten some people talking on Facebook.
The famous football star, Mohamed Salah is set to face the legendary football team, Real Madrid at the final match of champions league.
The picture of Mohamed Salah was posted on Facebook by one of his fans who really thought Mohamed Salah is the best footballer in the whole World.
Below is the picture of Mohamed Salah that was posted on Facebook.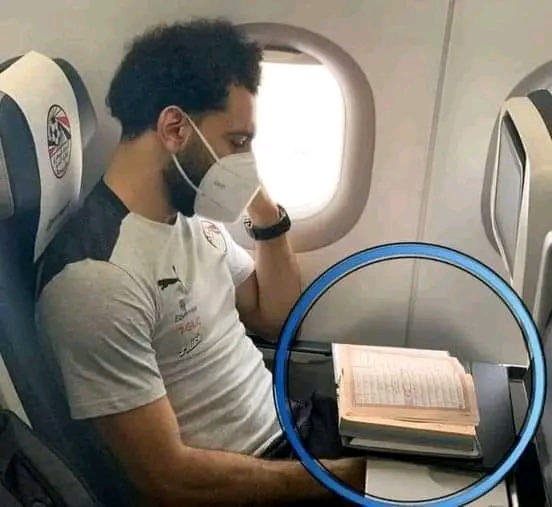 Some people thought he is reciting the holy Qur'an because he don't want to loose the martch against Real Madrid, but unfortunately they got all that wrong because every Muslim is expected to be reciting the holy Qur'an Anywhere and Anytime.