Real Madrid are set to face Liverpool in the UEFA Champions League final on Saturday, with both teams looking all set to clinch the title. However, Liverpool are considered a heavy favorite to win the title, although the Spanish team can't be ruled out after they beat PSG, Chelsea, and, Man City to reach the UEFA Champions League final. Liverpool on their part have faced less battle to the final and will look to finish things off in Paris.A lot of people including prominent individuals have predicted the winner of the UEFA Champions League final, with many predicting that Jurgen Klopp's men will beat Real Madrid. According to reports, a thirty-year-old Yellow Turtle has predicted that Liverpool will win the UEFA Champions League final in Paris on Saturday.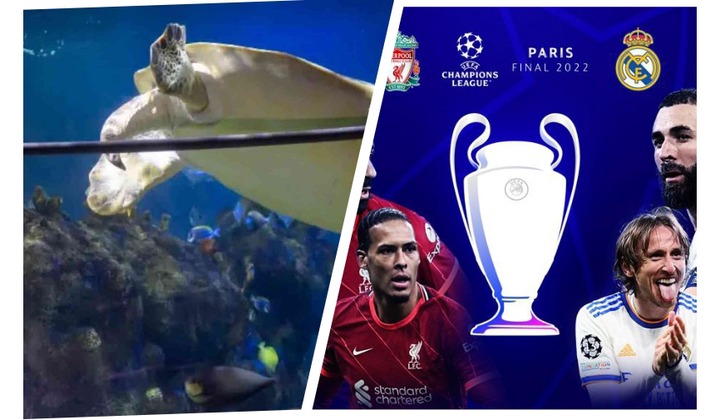 'Yellow', which is the name of the turtle that was brought into the Sea Life Aquarium in Benalmadena, Malaga, Spain, from the Cayman islands fifteen years ago, predicted Liverpool will beat Real Madrid in the UEFA Champions League final on Saturday in Paris. Football fans have also gone on to react to the predictions of the turtle, while some believed that the prediction will come true, some pointed out that the predictions will not affect the final. Below are some of the reactions;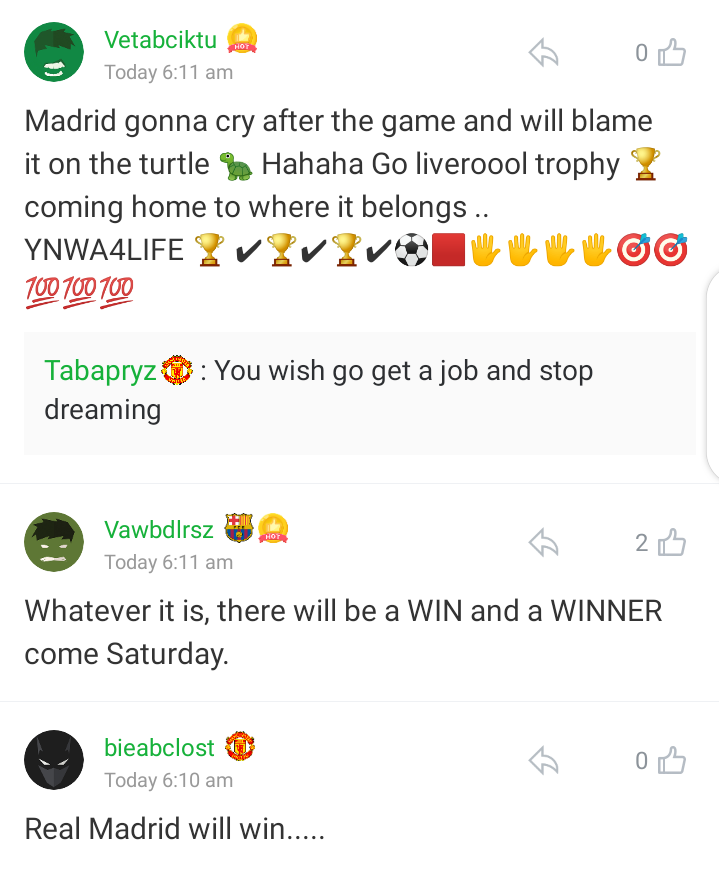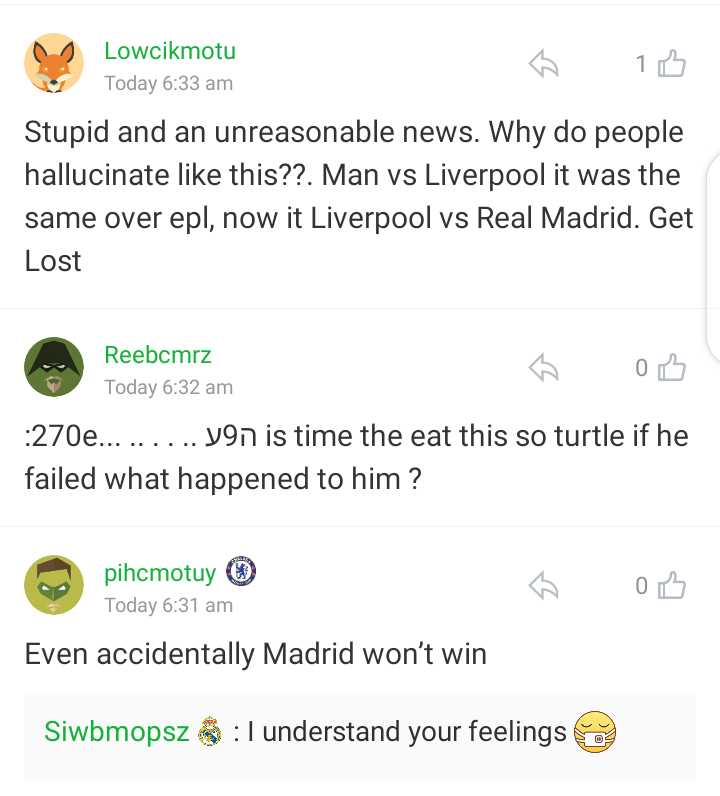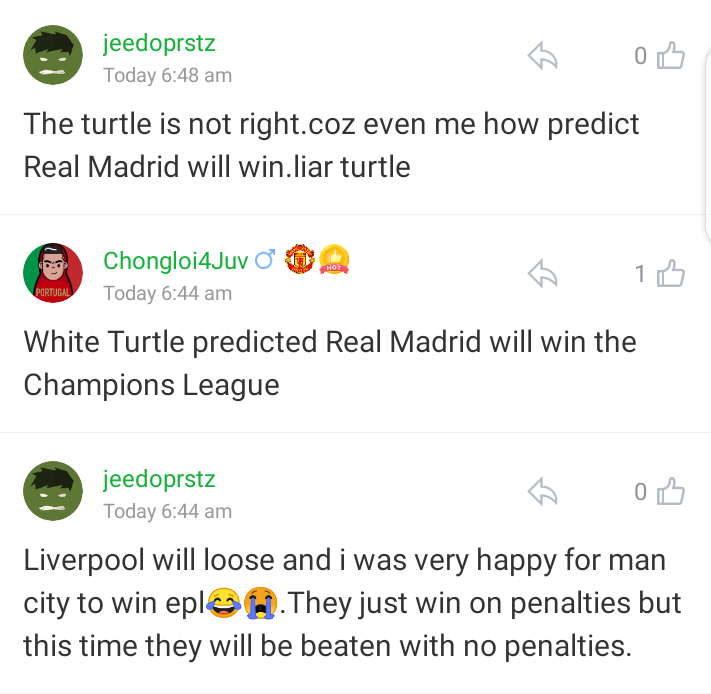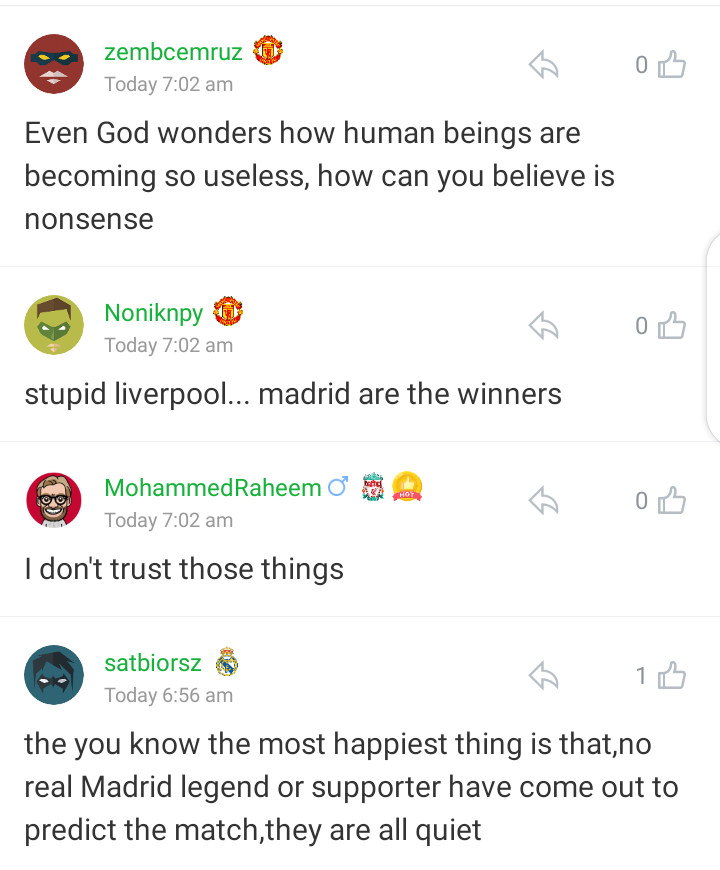 The keepers of the yellow turtle prepared two containers about two meters apart with a broccoli leaf in each one – which represented the rivals in Saturday's UEFA Champions League final – and, when it was lowered into the pond where the turtle was, it went to its left side, where there was the image of the English team.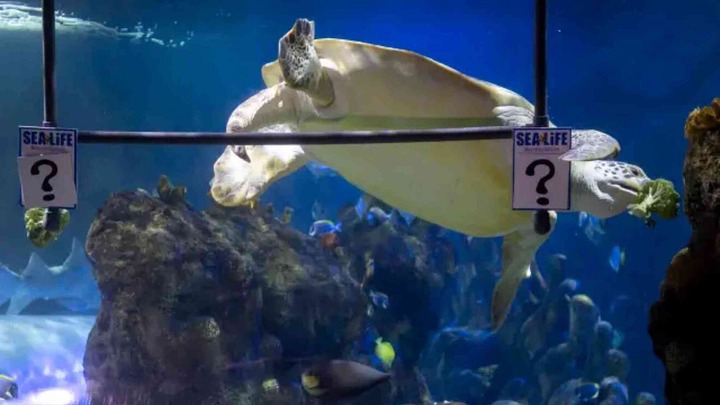 The Turtle had predicted big matches in the past and turned out to be correct. The Yellow Turtle is looking to join other visionary animals like Paul the Octopus, which correctly predicted 8 matches in the 2010 world cup, including the World Cup final between Spain and Netherland. If its prediction of the UEFA Champions League final turns out to be right, it could gather more fame.