Popular relationship and mental expert, Blessing CEO is known for dishing out relationship advise on her Instagram page and due to her consistency she has been able to amass a large number of followers. The relationship expert recently posted a video of herself talking about broke men who are in relationships, and she gave a list of things a broke man needs to do to keep his girlfriend in the relationship. Blessing CEO went on to talk about how being good in bed helps broke men keep their women. According to her, being good in bed is a thing that should not be underrated because it is very important in a relationship even if a lot of people don't talk about it.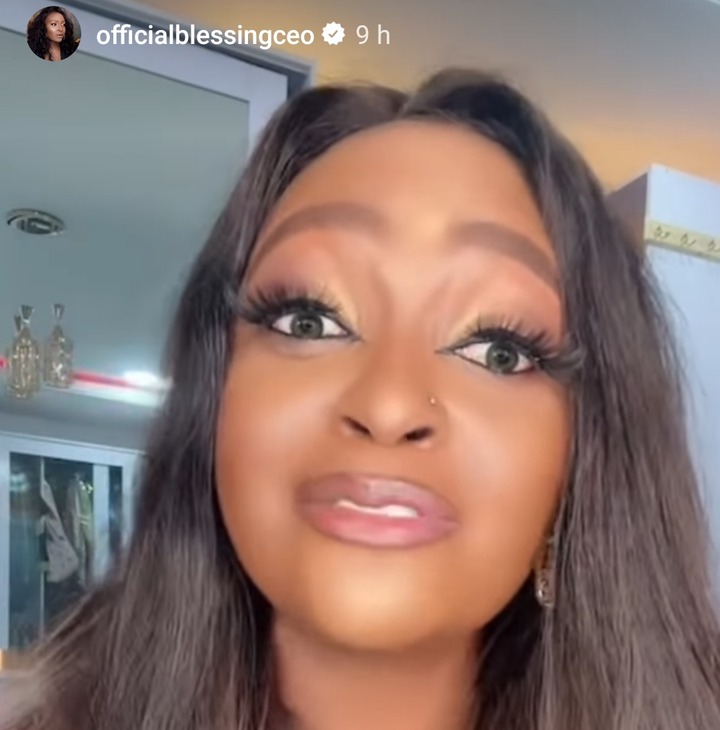 She stated that a lot of women are so in love with their men because of how skilled they are on bed. She went on to say that women who are satisfied with their men's performance would manage with him till he is able to get himself out of his broke state. The relationship expert then urged men who are still broke to up their game in bed while they strive to make it. She said "If you don't have money yet, atleast learn how to perform well. You can't be broke and bad in bed at the same time, your woman would leave you".
Blessing CEO also said that a lot of women may act as if they are not really concerned about sêx that much, but the truth is that they appreciate their men when they satisfy them well on bed. She concluded by saying that "what is worth doing is worth doing well". Hence, even if a man is broke he should put effort in satisfying his woman properly on bed.
What are your thoughts on this?
Click here to watch the video.