Popular Nollywood actress, Destiny Amaka has recently stirred massive reactions on social media after she shared some secrets about her sex life.
In a recent Question and Answer session on Instagram, the actress made it known that it has been long that she made love. The actress who is currently not around said she can't wait to get back to her home in Lagos to satisfy her needs.
In her words, "It's been too long. I can't wait to get back to Lagos."
See the actress's post below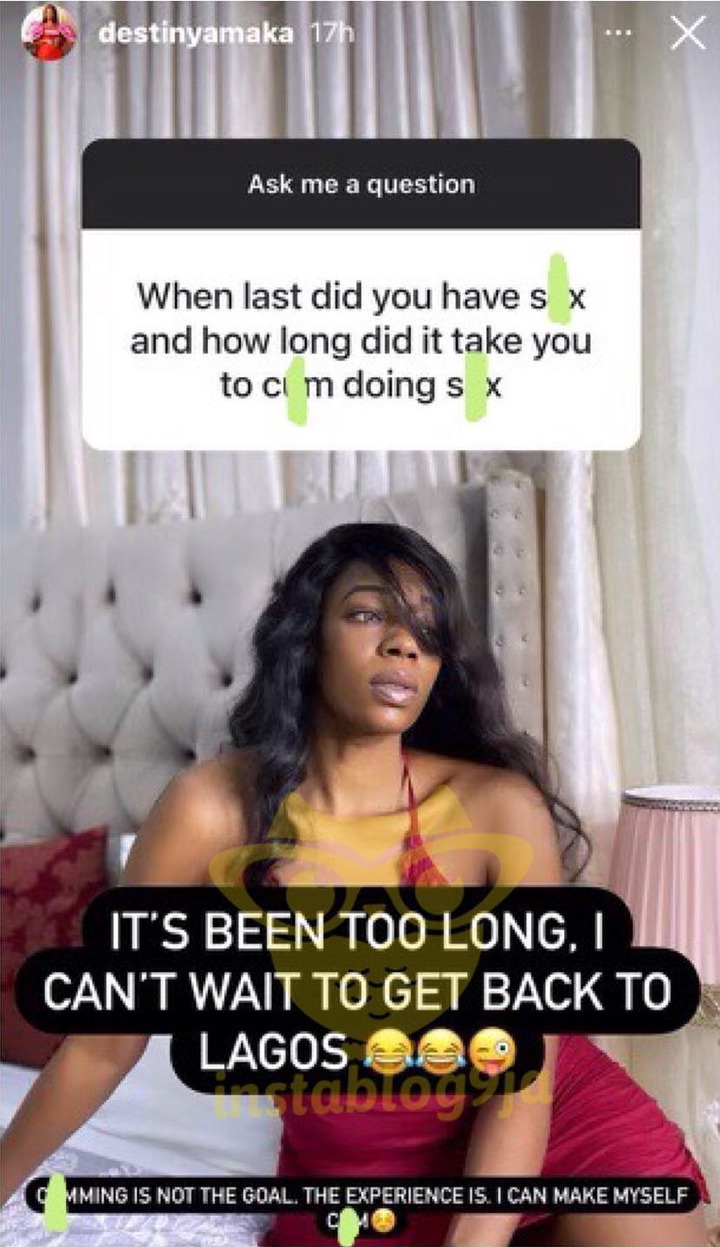 It seems the actress has a lover in Lagos following her devastating breakup. She can't wait to get back home to the warm embrace of her lover.
This came after the actress recently revealed that can go naked in a movie. Even though many top.celebritiendsnd actresses shy away from acting in pornographic scenes these days, Destiny Amaka is ready to show off her body in any movie as long as the story is right.