The Champions League knockout stages are set to undergo certain changes, after it was revealed that the group stages would be contested in the 'Swiss model' format. The new group stage will only consist of one large group, with teams playing four home and away games throughout the stage.
As a result, the group stage is set to conclude in late January instead of early December as it currently does. This will coincide with the Europa League, while the Europa Conference League remains unaffected.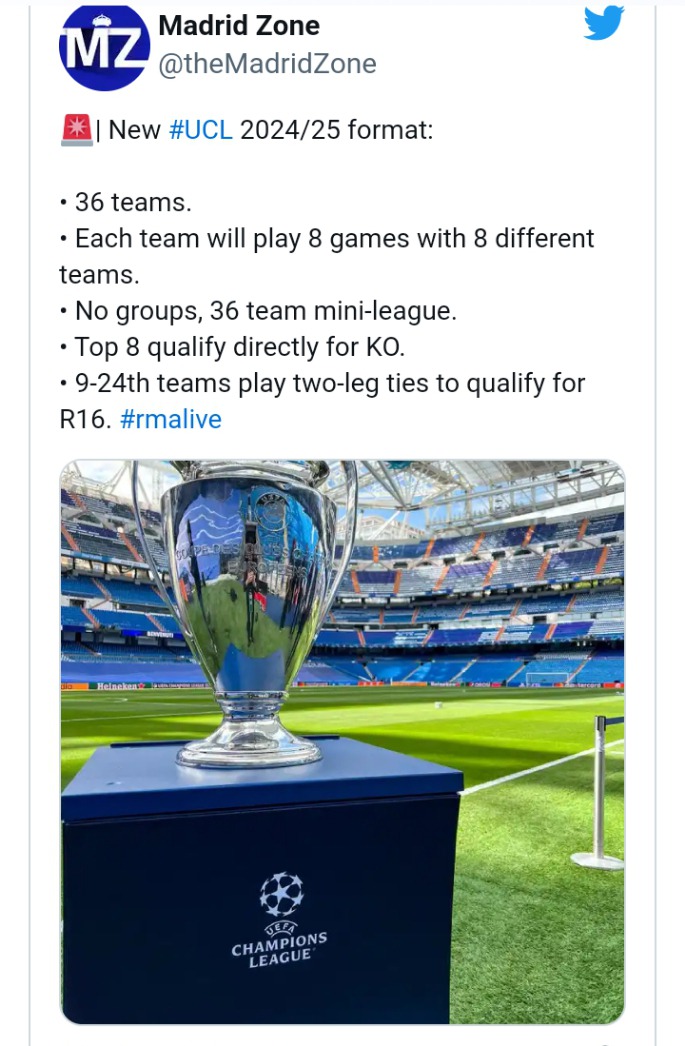 The newly proposed changes would do away with the country restrictions that are currently in place. That is, teams from the same country will be able to play against each other starting from the Round of 16, instead of the quarter finals as of the current rules.
The eight teams that perform the best in the group stage will be seeded, and the two best teams will be drawn on opposite sides. So, they will not be able to face each other until the final.
Teams ranked 9-24 will have to play a qualifier while the bottom 12 teams will be eliminated from Europe altogether. The winners of the playoffs will qualify for the knockout stages, while the losers will be out of Europe altogether. Teams will not be dropping down into the Europa League or the Conference League any more.
The new changes are yet to be finalised, and will potentially be implemented from the 2024/25 season of the Champions League.