Okocha teamed up with Ronaldinho once again since they played together at PSG.
Okocha played in France for Paris Saint-Germain from 1998 till 2022. Ronaldinho also featured for Paris Saint-Germain from 2001 till 2003.
Okocha and Ronaldinho both had an overlap of two years with Paris Saint-Germain.
It has been 20 years since they last featured on the same team but both Ronaldinho and Okocha took to the pitch once again.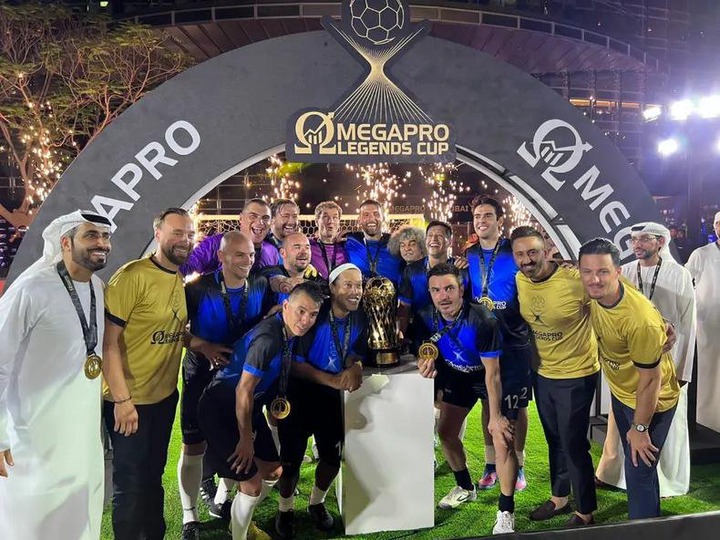 Both Okocha and Ronaldinho has their reunion at the Mega Pro legends Cup this weekend in Dubai, United Arab Emirates (UAE).
Okocha and Ronaldinho were on opposing teams as they took to the pitch for the legends game.
Ronaldinho and Okocha were not the only two legends involved in the legends game.
Former World Player of the Year Kaka, Estaban Cambiasso, Iker Casillas, former Chelsea captain John Terry.
Other stars at the event are Luis Figo, Diego Lugano, Patrick Kluivert Jens Lehmann, Silvestre, Wesley Sneijder and Javier Saviola were among the legends that participated at the event.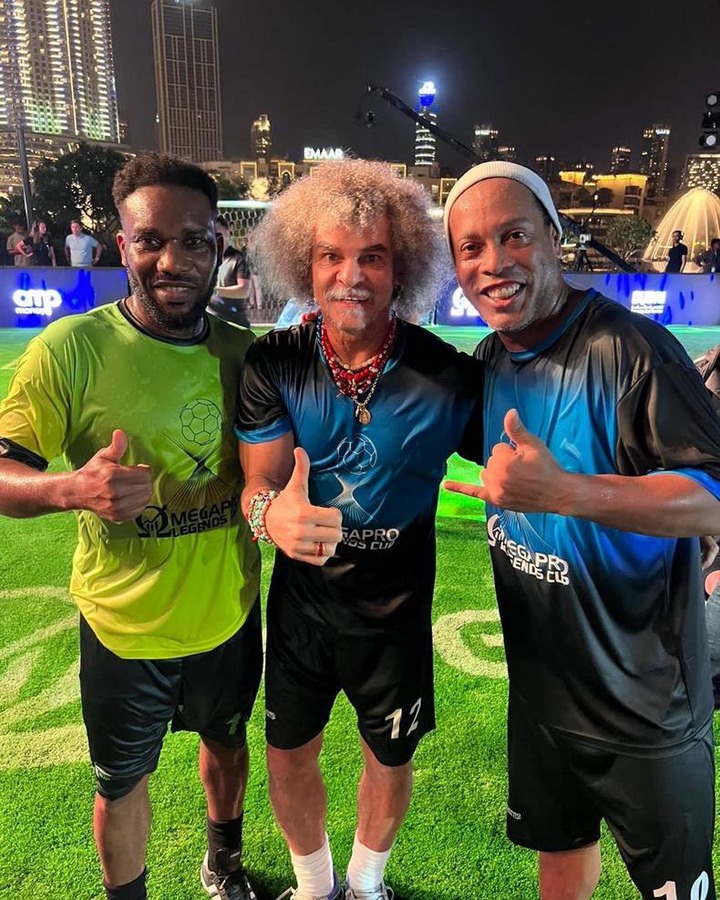 Ronaldinho took to his official Instagram account to celebrate the legends at the game.
Along with photos was a message that said, "Good to see you my friends!!!
"TMJ and until the next match. Always a great joy to see all these stars and great friends!!
"Thank you so much for the reception guys from Dubai, it was a show!!!."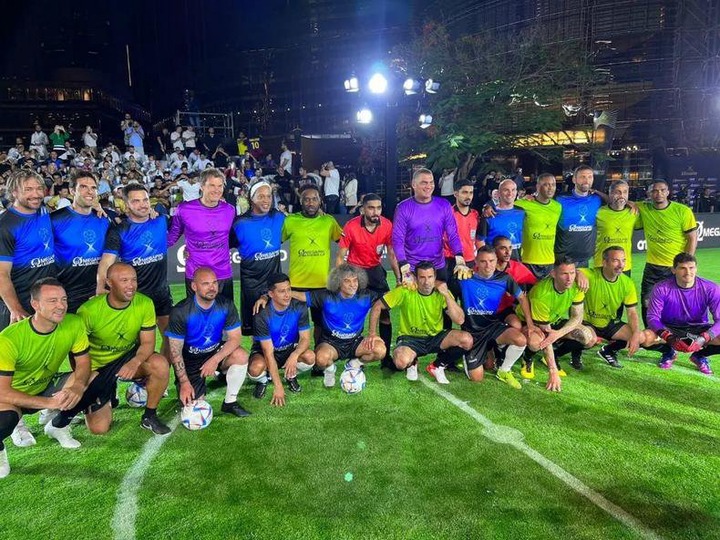 Okocha also reflected on the legends game with a message on his official Instagram account.
He wrote, "Always nice to share the pitch with these legends."
This is the second time Okocha has shined in Dubai. The Nigerian legend was part of the World Classic team that beat Abraham Accords 13-3 at Dubai Games.