The 2022 summer transfer window is fast approaching, and that means the rumour mill is already in full blow. But some transfers have already been confirmed, with clubs planning ahead of time. We've listed nine of the biggest ones that have already been agreed for summer 2022.

With the market seeing the value of players permanently inflating, clubs are increasingly using free transfers to bolster their ranks, from the Premier League to the Bundesliga and La Liga.
But you don't need to get a player on a free to have a transfer pre-arranged. Plenty of clubs have already parted with their cash and signed the contracts for deals that still won't go through for a couple of months.
It gives clubs the time and organisational space needed to then pursue other deals, giving them a head start during the crazy summer period when the bigger clubs generally start making forays into the market.
So here are nine of the biggest transfers already confirmed (or all but confirmed) for summer 2022.
Antonio Rudiger

First up is perhaps the biggest transfer on this list; Rudiger will be leaving Chelsea at the end of the season and going to Real Madrid on a free.
It might not be officially confirmed, but all the major outlets (and a certain Italian) have announced that the contracts are all signed and the deal will happen.
Would he have stayed at Chelsea if he could? We're not sure, considering rumours were already afoot. But either way it's some signing for Madrid, who look like they're only going to be getting better and better.
We don't think he'll be given a welcome in Madrid quite as special as this one, however.
Pedro Porro
When you're playing Football Manager, you always buy as many youngsters as you can. You do so with good intentions, honestly wanting to play and develop them, but you just can't find the game time and send them on loan.
Then they get annoyed when you still won't play them a year or so later, and you sell them. It's the circle of (FM) life.
Manchester City seem to be in that period right now. Exciting Spanish right-back Porro is now 22 and in his second season on loan at Sporting, who have now triggered the buy option to bring the youngster in permanently for €8.5million.
It was worth it for this alone.
Hee-Chan Hwang
Just like Micah Richards, Hwang "burst onto the scene" earlier this season.
Loaned in from RB Leipzig for this season, it's been confirmed that Wolves will trigger the £15million buy option to keep the South Korean permanently at the Molineux.
There's a reason for that.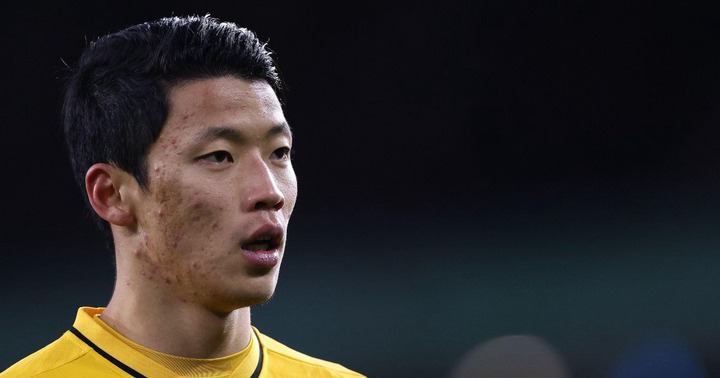 Franck Kessie
Kessie will be focused on leaving Milan with a San Siro firmly gripped in his hand, but in the summer he's destined for a new home in Barcelona.
Milan are losing a key player, so was Paolo Maldini as composed in the negotiating board room as he was on the pitch guarding the defence?
No chance. Apparently, he was so shocked at Kessie's contract demand that he yelled out "He is not Rijkaard!"
Matt Turner
Arsenal have seemingly been sensible in the transfer market in the past year, and arranging a transfer for a new backup goalkeeper before the second half of the season even started is yet more good business.
Turner will arrive in the summer from MLS side New England Revolution. In true Sunday morning TV show fashion, "here's one we made earlier"…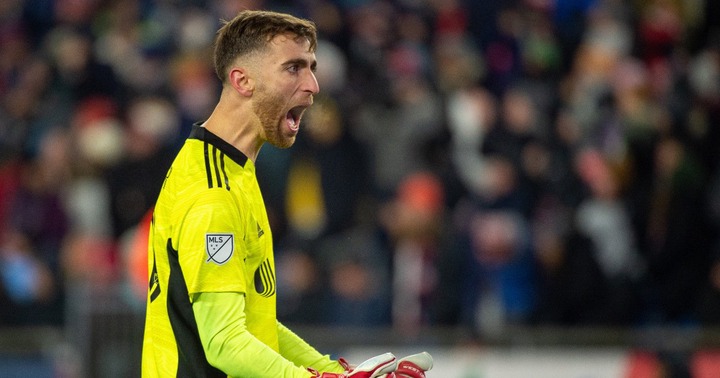 Andreas Christensen
Chelsea are set to lose not just one, but two starting centre-backs for absolutely nothing this window.
But while Rudiger is headed to Madrid, Christensen has instead opted to become part of the project at Barcelona and become part of Xavi's squad.
Whilst it's not official yet, it's reportedly all but certain. It's a good move for both the player and the club, Christensen being good with his feet and so a perfect Barca player.
He also does stuff like this every now and again. Madness.
Matthias Ginter
Ginter hasn't just been confirmed as moving on a free to Freiburg from Monchengladbach, but he's even turned up to the ground and had his picture taken with the top and all sorts.
He might as well just throw the whole kit on and get a few games in early at this rate.
Nico Schlotterbeck
Ginter's arrival is largely in order to cover the departure of Freiburg's exciting young centre-back Schlotterbeck.
He's a huge talent. There were reports 'bigger' clubs like Manchester United were interested in him, along with Newcastle, but he's opted to go to North-West Germany which should stand his career in good stead.
22-years-old, he's off to Dortmund for £18million where he'll be trying to get into the first team as soon as possible, but…
Niklas Sule
… he'll have to compete with Sule. The Bayern man is doing what every other player seems to do in Germany and is swapping one of the Der Klassiker clubs for another.
He's moving to Dortmund on a free, who will soon have the Haaland money to throw around at some point soon as well.
They'll spend it sensibly, however. They're not Manchester United.