There are lots of controversies concerning the death of a 26-year-old lady, Miss Ugochukwu Nworie. According to reports, she was found dead in a hotel with some of her private parts missing.
Investigations are currently being carried out as the Nigerian police vowed to arrest the killers of the victim.
According to the report published in Daily Post, it was revealed that the lady was ganged raped, as  12 used condoms were found in the hotel room. This was revealed by DSP Loveth Odah, on behalf of the Commissioner of Police, Aliyu Garba.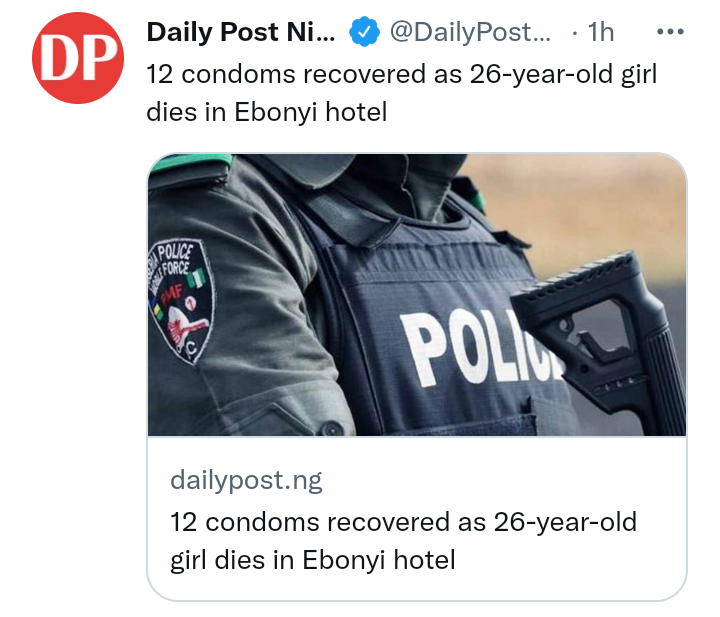 The police spokesman also revealed that the DPO of Kpirikpiri Police Division in the State, confirmed where the incident took place in Abakailiki as he claimed that the incident took place while on a routine check on the hotel.
According to DSP Odah, they struggled to open the room where the incident took place until they requested a spare key. On opening the door, they discovered a lifeless body of a naked lady with legs, mouth, and hands tied to a bed.
The DSP advised young ladies and the general public to be careful and promised to prosecute the people behind the death of the lady.
Some Nigerians have reacted to the news of the young lady death.