This is a follow-up article to my recent health post on bitter kola, moringa and alligator pepper. I am so glad that you all acknowledge my work and I promise to always feed you with firsthand information on health related issues.
I can vividly recall the words of my grandfather as I tried to know why he was always eating bitter kola. He said to me, "It is more important to eat what is small than to have a big problem". At first I was confused when he said this but he cleared the air by saying that bitter kola is small and when eaten, it prevents big problem.
I was still young then to totally grab all what he said but when I became matured, I made some researches and found out the importance of this "small-but-mighty" herb, bitter kola.
Bitter kola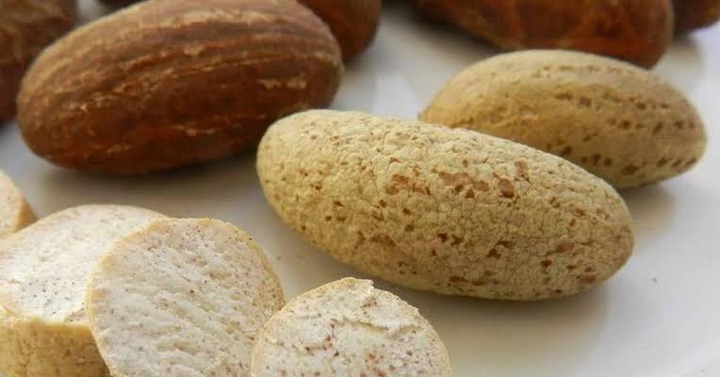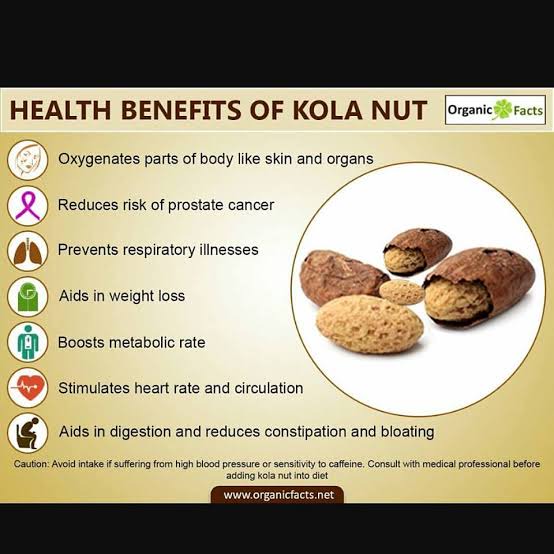 Bitter kola is herb that is present in a nut-like shell. It comes in different shape but it is generally small in shape. It contains antioxidants for the prevention of oxidation of biological molecules.
The anticancer property of bitter kola prevents prostate cancer in men. Prostate cancer occurs due to enlargement of the prostate gland in men. Bitter kola is rich in vitamins and minerals and it has been proven to reduce eye pressure, thereby preventing glaucoma. Bitter kola is also effective in the treatment of malaria and neutralization of poison and snake bites.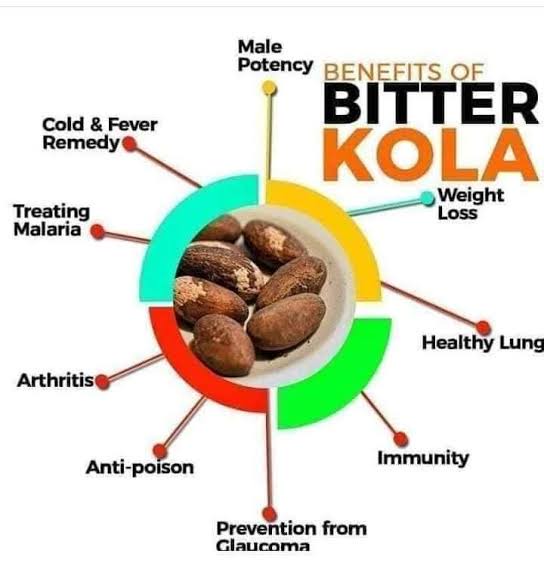 Eating at least two bitter kola in a week has been proven to help handle issues of infertility in male and female. Bitter kola is able to do this due to its aphrodisiac properties.
Alligator Pepper
Alligator pepper (Aframomum melegueta) is a spice that is used in many cultures for traditional and religious rites, entertainment, food flavour and as a herb. Alligator pepper is rich in high fiber, which ensures the fast regeneration of tissues and wound healing.
Alligator pepper addresses erectile dysfunction, low libido, and also maintains blood sugar and helps in weight loss.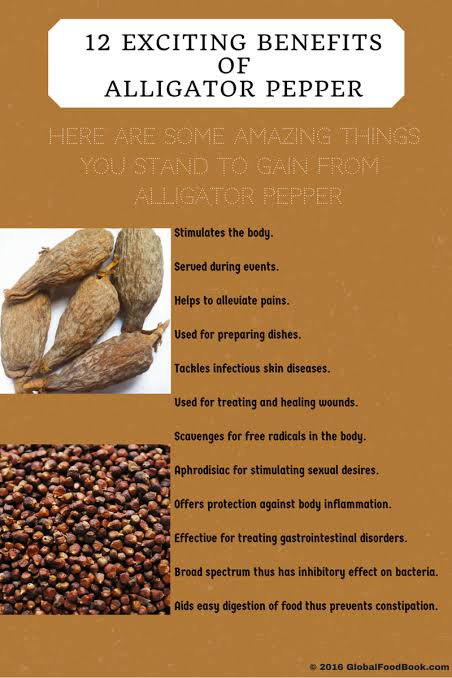 Alligator pepper is also effective in alleviating pain and also tackles skin problems. It has been shown that alligator pepper is effective in treating gastrointestinal disorders and protecting the body against infection.
Preparation
What is needed for this preparation are 5 alligator pepper seeds and 7 bitter kola. Grind very well with stone. Please don't blend it so as not to lose part of the nutrients in them.
After grinding, empty it into a small bottle of schnapps and soak for 5 days. The major reason why we need to soak it is to ensure that the organic solvent in the schnapps extract all the active components in the bitter kola and alligator pepper.
After the 5th day, your medicine is ready for consumption.
Dosage
Drink once daily for 7 days. You are to use a small cup for this purpose. This will handle the following issues;
1. Prevention of prostate cancer in men above 40.
2. Eradication of erectile dysfunction.
3. Prevention of glaucoma.
4. Prevention of respiratory illnesses.
5. Reduction of pain caused by rheumatoid arthritis.
6. Neutralization of poison.
7. Scavenging of free radicals in the body due to the presence of antioxidants, thus preventing inflammation.