Remains of 110 people who died in a ravenous fire that gutted an illegal refinery in Abaize Forest in Ohaji-Egbema LGA of Imo, were buried Tuesday.
The official ceremony was held by the National Emergency Management Agency (NEMA).
"As the days go by, most people who think their siblings travelled will now realize maybe they are victims of this (explosion)," said Marcel Amadioha, chairman of the Ohaji-Egbema LGA where the shocking incident occurred.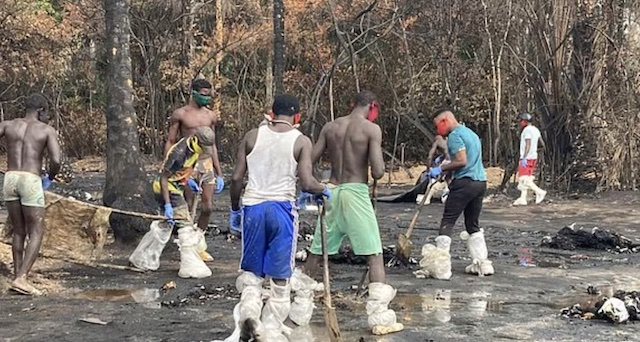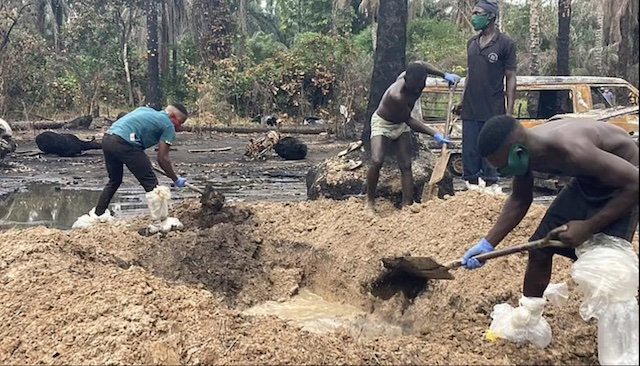 Illegal refineries are "very widespread" in Nigeria as a result of "the collapse of the system (with) poor security system and the lack of care for the pipelines," said Nnimo Bassey, director of the Health of Mother Earth Foundation environmental group in Nigeria.
Nigeria´s security forces are still hunting for two suspects who have been blamed by authorities for the explosion.
However, local officials, including chairman Amadioha, have accused security agencies of "sabotage" in the incident, saying they work with the operators of illegal refineries.
"They were so loose that the illegal bunkers will come here in their numbers without any kind of threat, not feeling like the police or security agencies will come," the council chairman said of the security agencies.
"There are some of them who are collaborators, who are sabotaging the efforts of the real ones trying to make sure this illegal bunkering stops."