The uprise of online comedians and skits makers in Nigeria has been a thing of joy for an average Nigerian because the way the country is one needs to ease off the daily stress to some good laughs.
But speculations has been on an acclivity and its becoming a thing to wonder about. One moment you see a new skit maker looking tattered and the next moment you see them buying luxurious cars and new houses worth millions which makes one to think how or what's really going on or Rather what should be the secret behind the whole skit making things that turns them into millionaire over a short period of time.
With Recent social media posts filled by influx of commentaries, sighted by galantnaija.com where Many say that they get their money through endorsement and advertising of brands, while some believe them to be internet fraudsters known as yahoo yahoo. The debate is always been argued on twitter trends, whenever any skit maker flaunts a new house or car as an achievement from their comedy skit.
Though, the Nigerian comedy industry appears to be doing well lately, with fresh and rising comedians and content creators on Instagram earning in big time. galantnaija reported about five new comedians who splashed millions of Money of Money on acquiring houses and expensive cars in a space of weeks.
Nevertheless, these guys are extremely creative and intelligent and social media has necessarily aided them in showcasing their abilities on a global phenomenon.
Amongst these comedians who rose from Grass to Grace with mind Blowing achievements are;
Isaac Aloma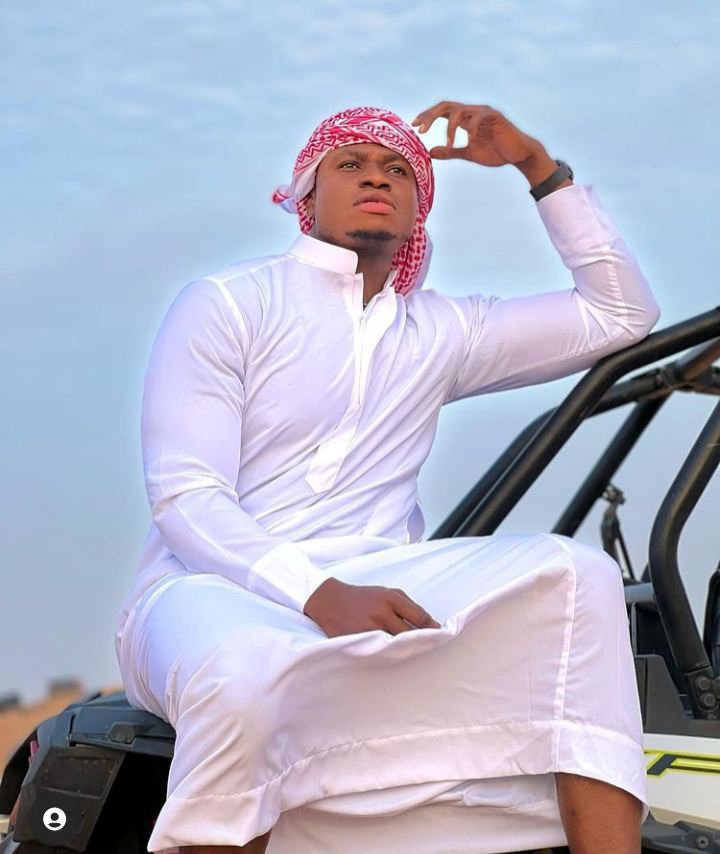 Well known as
Zicsaloma
, here is a
link to his official Instagram page
. This young lad declared the purchase of his house and a car, both of which he claimed were bought with money from social media comedy.
"I assumed I'd be a landlord, but not as quickly as it happened
," he added. I was living in a one-room flat in January, and now I have a duplex in Ajah, Lagos State, in less than six months.
From his statement, "I bought a pre-built house and was meant to pay for it in installments, but I ended up paying for it in two months".
Zicsaloma is one of the amazingly fast comedians on Instagram, currently dominating the scene with a large number of followers.
Ashmusy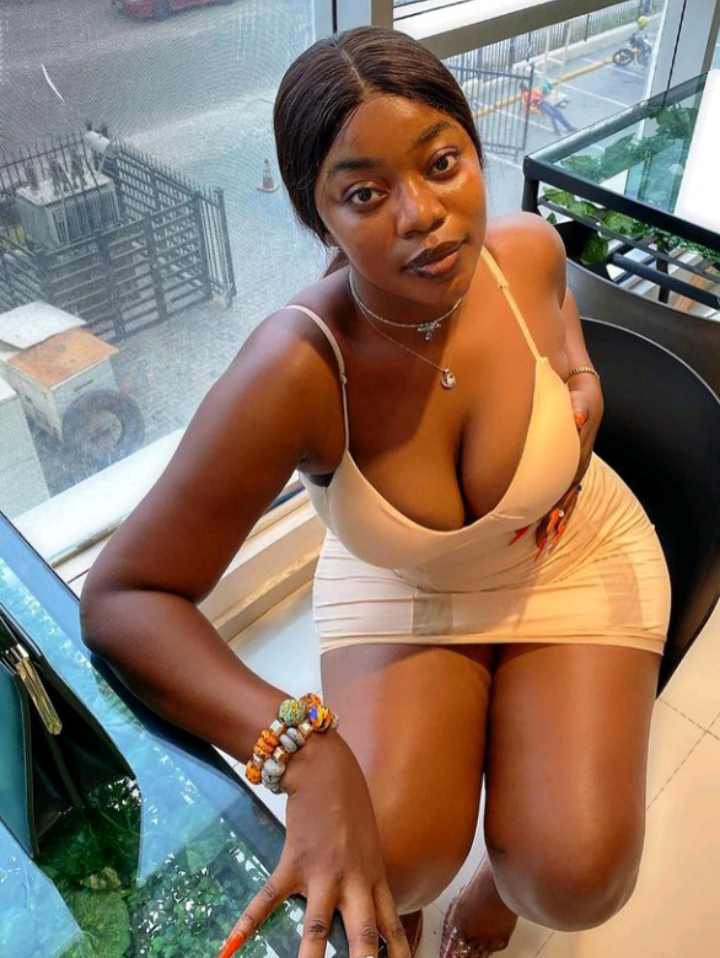 Also the quick excelling Amarachi Amusi a.k.a. Ashmusy, another prominent comedian, recently took to Instagram to convey the good news of her success since becoming a house owner.
She is one of the Instagram skit maker who has been known to excite her fans with her professional acting skill.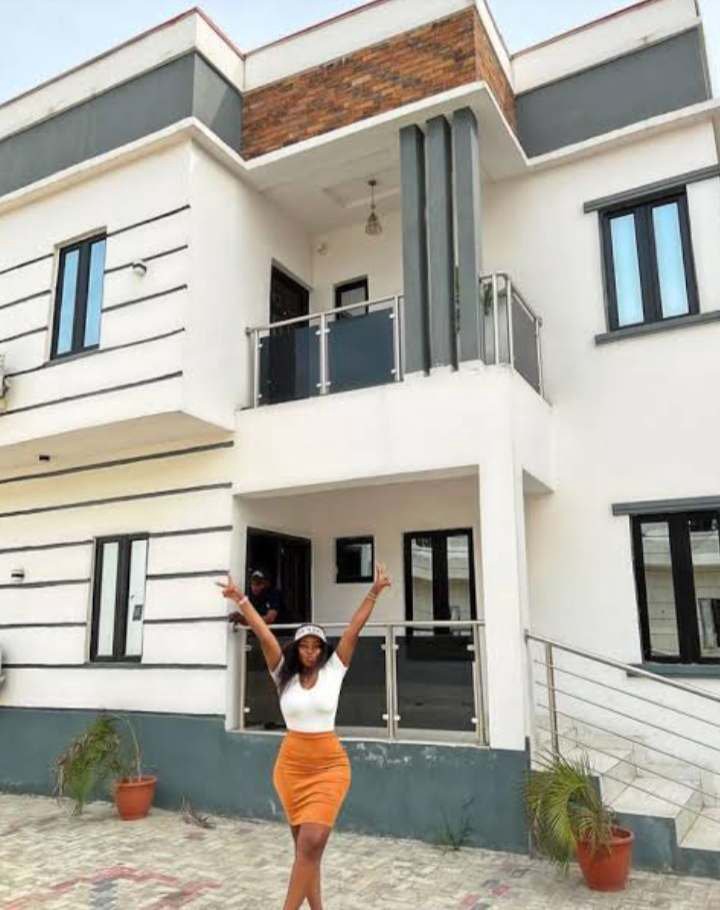 She retold her success story in a video which came under her personal IG handle about how she went all way from being an extremely poor lineage to owning a multi Million mansion creating comedy videos.
According to Ashmusy, her fanbase also skyrocketed to over a million followers following the ground breaking announcement of the crib.
Mr Funny, Oga Sabinus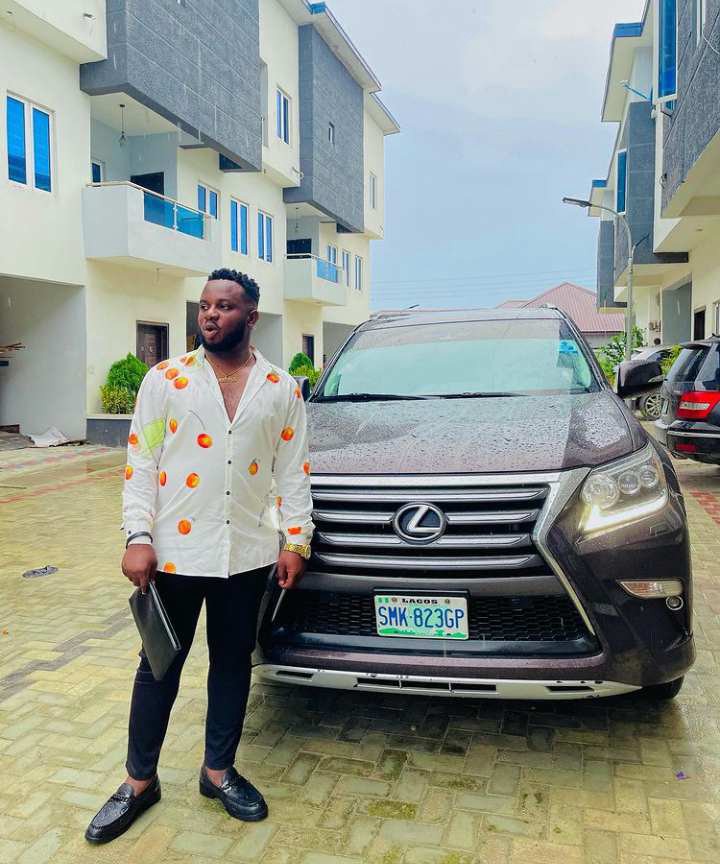 Chukwuemeka Ejekwu, often known as Mr. Funny, is on the list of Instagram comedians whose background story would throw you into a sad mood if retrieved, but the actor recently achieved a Posh Mercedes Benz SUV Jeep. And he took to Instagram to share the happy news with his followers. Before then, he has already built his mom a standard modern home in the village. Oga Sabinus who uses (investors vibe and something huge) as a tagline to almost all his comedy series had also risen concerns on overnight wealth of online comedians and skit makers Wealth of Online Comedians and Skit Makers
…Here is the photo prove.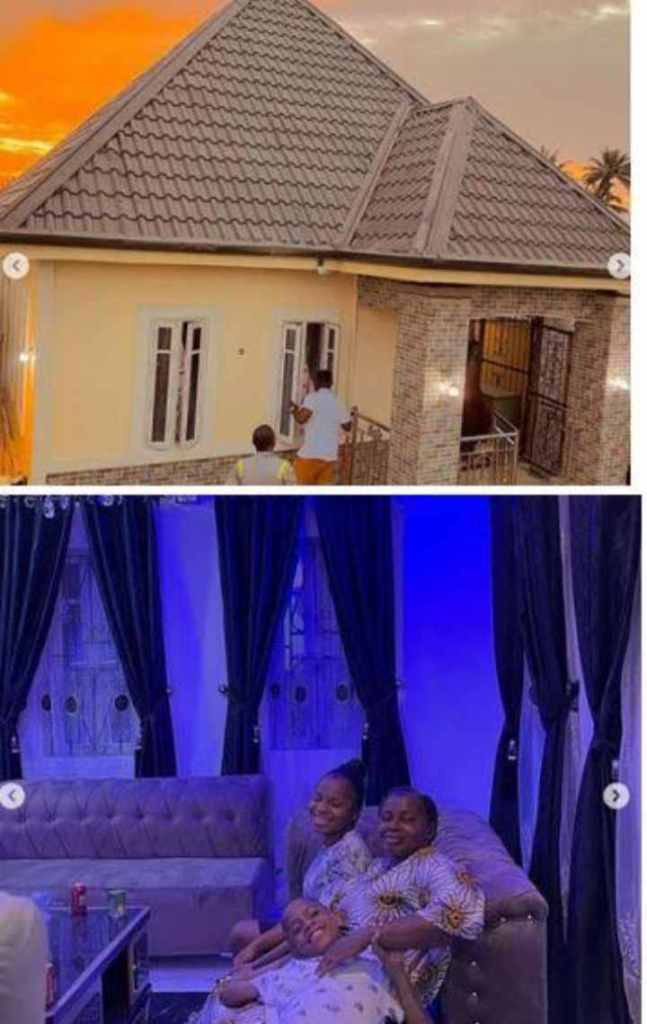 TheCute Abiola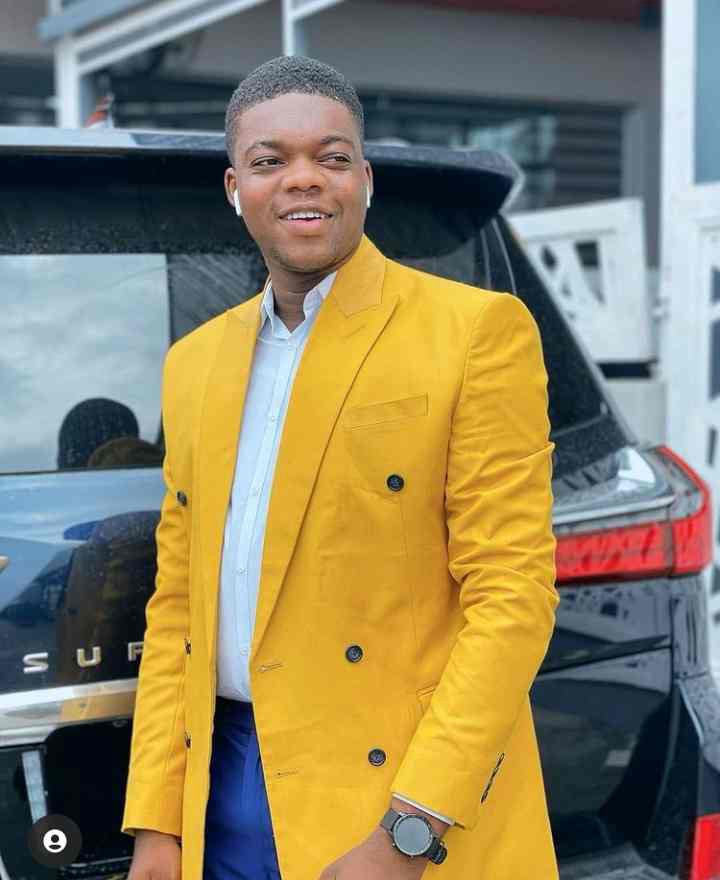 Man looks so young but getting it Large! skit maker, The Cute abiola has got tongues wagging after he joined the league of Lagos house owners at the age of 24. Not just that, Abdulgafar Ahmad recently gifted himself a new Mercedes Benz worth N12 million naira as he keeps generating good money from one comedy skits to another.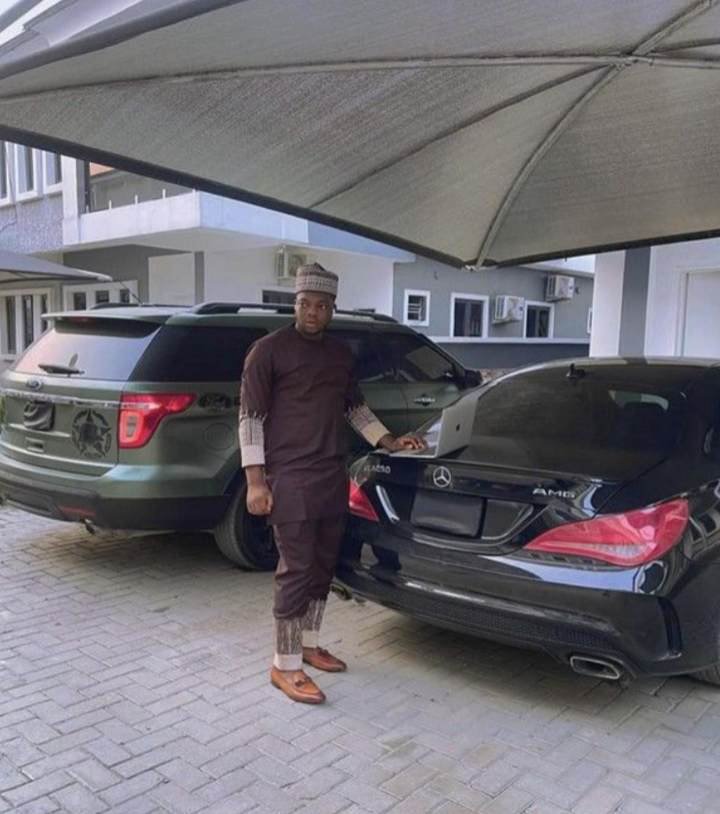 A clear evidence of how The Cute Abiola's garage looks like right now. (In picture above).
The news about his new car purchase was disclosed by his colleague in comedy industry, Obotuke Timothy, otherwise called SirBalo, through a serial instastory Update.
"Congratulation blood. More win. This is just the beginning." – Comedian SirBalo captioned the image shared across his page.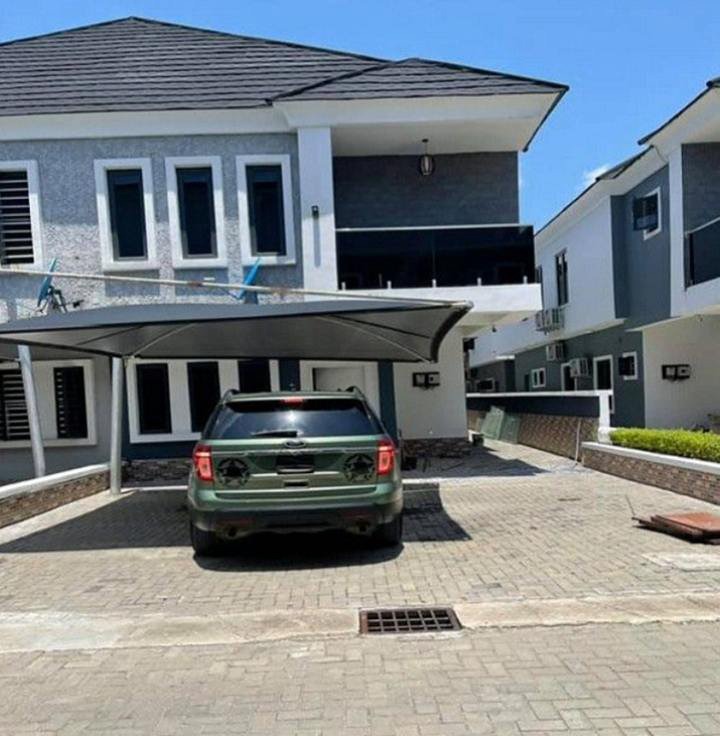 Lord Lamba
Lord Lamba would be missing from the list if he wasn't mentioned.. "The Master of Lies", Promise Kelvin Anagbogu, preferred to be call Lord Lamba, is one of a kind crazy man ever seen, a brained content creator with a slew of exceptional skills that have earned him global distinction. Someone who spends nothing less than N50,000 naira maintaining just Hair style. Not long ago, he opened up online on how hard he fought to reach success. As a result, the photos of his new car as well as the keys to his new home was posted alongside.
Lamba even won himself more accolades as he continues expanding his garage with more costly cars (this triggered lots of queries from fans with more concerned Nigerians asking whether Lord Lamba is a yahoo boy). The native of Anambra State who was born on the 4th May, 1995 recently acquired another Benz Car in addition to previous three he had making it four exotic cars, all for himself excluding the one he bought for her mother. This has proven that there's so much Money in skit making. Lord Lamba has been an eye opener and substance of motivation to other youths with his breathtaking OverNight Wealth.
SirBalo
Next on the line is SirBalo, the Nigerian first comedy actor who introduced Chubby and physically endowed Women in the history of skit creation. Sirbalo comedy grasped richest and hold on to fame by incorporating the services of fat ladies into his skit videos, man makes money by virtually showcasing different volumes of Big Nyash and nothing much. Oftentimes, his comedies on YouTube heaps over millions of views.
Born Timothy Obotuke, professionally known as Sirbalo hails from Warri, Delta State and he's currently one among the most popular influencer and YouTuber in Nigeria with an estimated net worth of about $300,000 dollars.
Sir Balo recently stirred reactions on internet after he decided to gift his girlfriend a new car as a token of appreciation. This comes months after he completed a well furnished 8-Bedrooms house for his parents.
The new shining comic icon revealed he used to hawk sausage rolls and soft drinks along Mile 2 to Iyana Iba in Lagos, before venturing into full time comedy business and there he got his breakthrough. Sirbalo right now is a landlord of two mansions and Benz Cars.
OGB Recent (cult!st)
Not forgetting the cultist boy who bought a car with just one viral skit. The upcoming Ogb Recent who promotes a cult!sm related content with an inquisitive slang "you won collect?' went from trekking in the streets of Ebonyi to pulling out in a Benz following the publication of his blockbuster skit.
In an interview with Legit Tv, Michael Charles said Since ever he became popular, has been called by several companies for advertising, endorsement and deals worth millions. Ogb Recent is now living a fulfilled life that every young Nigerian citizen would ever deserve.
Bro Solomon
Not heeding to few persons speculating that the money he used in building his house came from Rituals, Bro Solomon (also written as bro Solo) is a comedian in disguise.
Godswill Enweroghene, the general public figure from Edo State, who owns the brand "Laughpills", said his newly-built home was a product of his hard work, and not the proceeds of fraud and ill-gotten wealth as Netizens claim on social media. The skit maker went on to attest that "comedy is the new blood money".
When we talk about comedians in Nigeria in those days, names like Basket Mouth, I Go Save, Seyi Law, AY, Klint the Drunk, Bovi, Ali Bab and Mr Ibu immediately come to the mind, but today, the game has officially Changed! The upcoming comedians are literally taking over as social media now broadens their reach with Higher visibility, as well as increase in Financial status.