The UEFA Champions League between Real Madrid and Manchester City at the Etihad stadium has been an interesting one as the scoreline remains 4-3 as at the time of writing this article.
The goals from Kelvin De, Riyad Mahrez, Gabriel Jesus and Bernardo Silva gave Manchester City the lead against Real Madrid. 
However, Karim Benzema and Vinicius jnr came into the scoreline for Real Madrid tonight. 
Real Madrid was awarded a penalty in the 80th minutes of the second half, which Karim Benzema converted into a goal for Real Madrid. However, the Referee and VAR is right for this call. Here is why.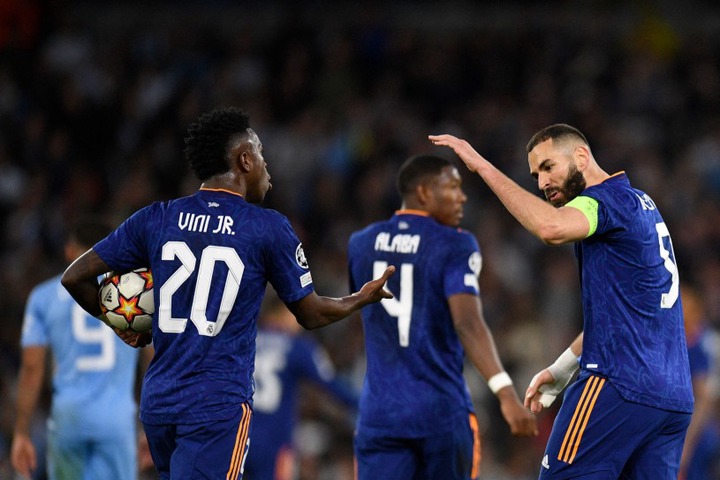 It was a handball by Laporte in the penalty box. According to the rules of football, when a player's hand touches the ball in the penalty box, whether knowingly or otherwise it is a penalty.