In life, there is nothing as sweet as having someone intimate, someone who understands you better than everyone else, someone you can talk to, someone you can share your happy and sad moments with. That's one of the main reasons for getting a boyfriend or girlfriend or better still a wife or husband if you're matured enough to get married (matured in reasoning and age).
Few hours ago, popular transgender female, Idris Okuneye popularly known as Bobrisky took to her official Facebook page to disclose the number of guys she is dating. "I have 6 boyfriends; 4 in Lagos, 1 in UK, and 1 I'm California", she said.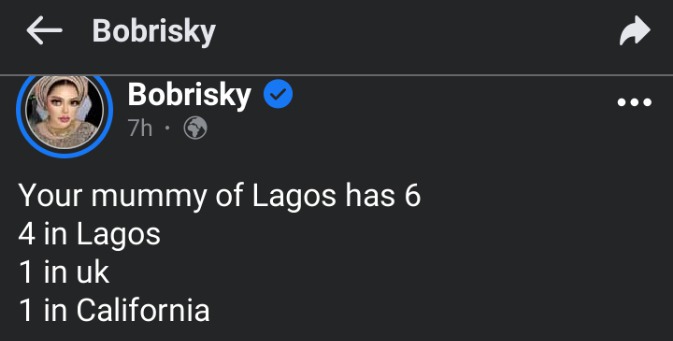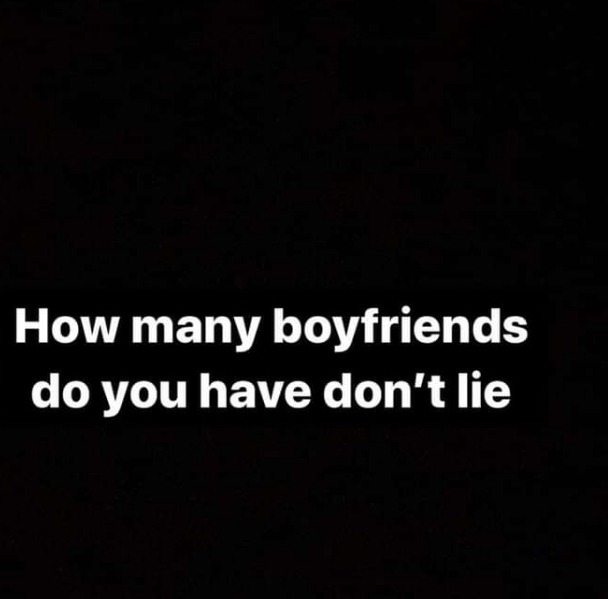 She also asked her fans to share the number of boyfriends they have. Posting it on social media means Bobrisky is proud of it and as such shouldn't be judged by anyone, after all it's her life and she is proud of it.