Many times I've heard guys say it is a very difficult task for them to ask a girl out. The fact that she has given you attention is a green light on its own. Situations, whereby she doesn't even want to talk to you, can be very difficult though. But when she gives you an audience and she wants to hear what you have to say, why should that be difficult? You just have to be very smart about it when you're trying to talk to a girl you just met.
You can talk to a hundred and one girls, ninety- nine might say no to you, you just have to keep up with it, make your ones as captivating as anything. No how she wouldn't want to talk to you if you have cool lines and a very smashing one.
And so in this article, I'll be showing us 3 ways to talk to a lady you just met.
1. Hey, Beautiful, My Name Is Mikewest, I'm Sure You Have A Beautiful Name As Mine.
This is a beautiful way to start talking with a lady you just met. I'm sure when you say this, it would make her smile. That way you've captivated her attention. She would want to hear what you have to say even if it's just for some time. I'm sure she would be willing to share the time to talk to you.
2. I Wouldn't Mind Being A Friend And Would Be Willing To See Where This Takes Us. No Rush. I Would Like To Explore, I Hope My Exploration Makes Sense.
Learn this line, even if it's not as it is written here. Try as much as possible to use this on a girl you're just meeting with. When a lady hears this she would be very curious and enthusiastic about your intentions, that way she might wanna give it a trial.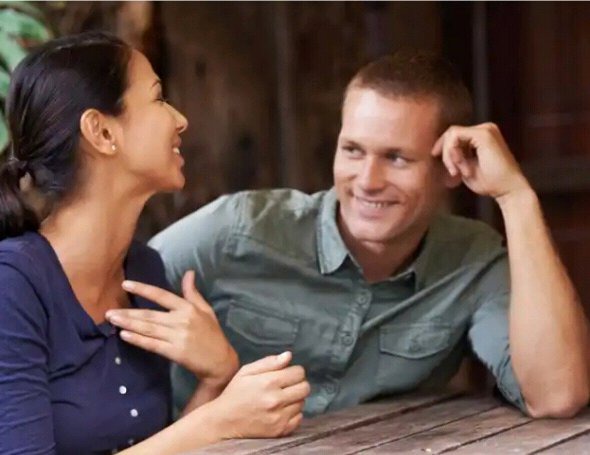 3. Also, As Much As You're Trying To Be Good With Your Lines, Try To Be Very Attentive. Listen To What She Is Also Got To Say. Don't Just Be Too Forward.
This is also very important. You have to be attentive. When you're attentive, you'll see from her point of view. That way you'll know what next to say and what needs not to be said.