Joan Laporta's second term as Barcelona president was particularly difficult for the Catalan. The 59-year-old was elected to pull the club out of severe financial difficulties, coupled with unsatisfactory performances on the pitch.
Laporta has tried to cut losses, so he has introduced a much more conservative financial scheme at Barcelona, asking players to take deep pay cuts while negotiating sponsorship deals with companies such as CVC and Spotify.
The sponsorship deal with Spotify caused a lot of controversy as Barcelona's stadium was to be renamed 'Spotify Camp Nou' next season, causing uproar among fans who recently stopped protesting outside the stadium.
In a video shared on Twitter by Moises Llorens, Barcelona fans can be seen actively protesting against Laporta just outside the Camp Nou.
Protestas en el Camp Nou! pic.twitter.com/2PpWhmFccR

— moisESPN (@moillorens) April 18, 2022
– moisESPN (@moillorens) 18 April 2022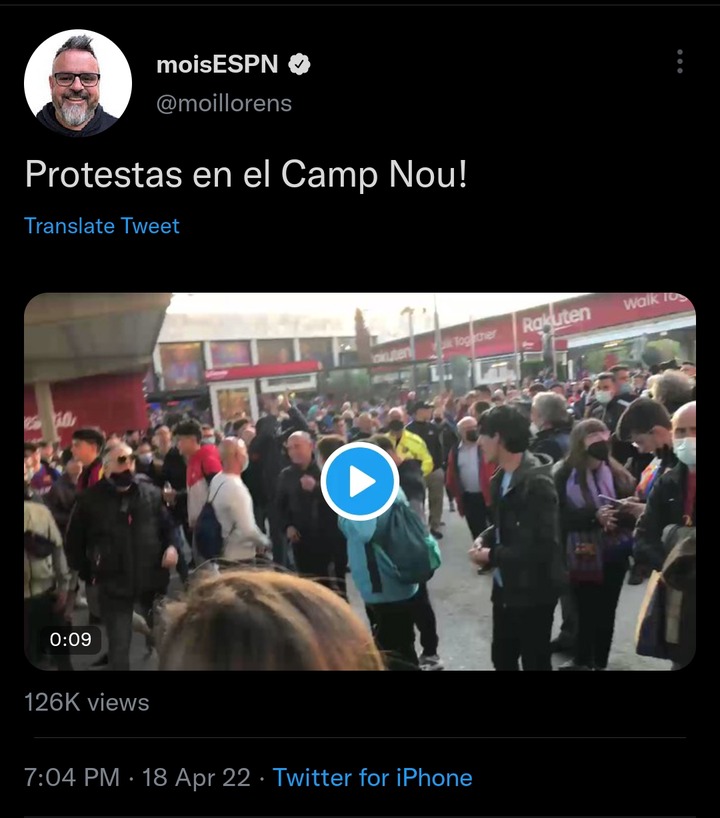 The animosity between the Barcelona president and the fans seems to have increased after the club's shock 3-2 defeat against Eintracht Frankfurt.
The Catalans were frustrated as they could not keep up with Frankfurt's intensity for much of the match. Even more frustratingly, Frankfurt's away fans almost took over the entire stadium.
According to some reports, as many as 30, 000 Frankfurt fans were present at Camp Nou on Thursday, which raised doubts about the management and especially about Laporta.
Barcelona has not yet made an official statement regarding the mismanagement of the seats, but given the plans to further increase the overall capacity of the stadium, it is essential that the club deals well with the situation and is transparent with the fans.