Barcelona youngster Pedri Gonzalez has done extremely well for the club since he returned back from injury under the management of Xavi Hernandez, but he suffered a bad injury against Frankfurt during the Europa League quarter final at the Camp Nou. Barcelona released an official statement about his injury after tests was carried out.
According to reports from Barcelona, tests carried out this morning have confirmed that Pedri Gonzalez has a rupture in his left biceps femoris. The club claimed that his recovery will determine his availability, but rumors are claiming that he will be out until the end of the season.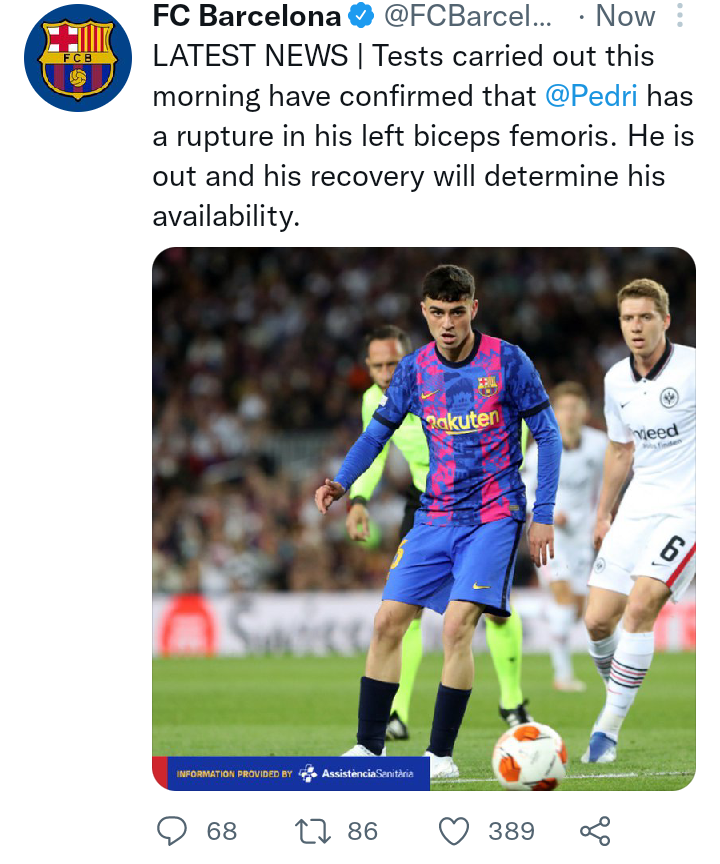 Xavi Hernandez could struggle in the La Liga without him. Barcelona were defeated at the Camp Nou last night and I don't think that they can win the La Liga trophy this season as Real Madrid are ahead of them with 12 points.