It is common for the youth of today to post about their daily lives, they like to update each other about the things they like to do, though others feel like they are bragging.
A lady posted a picture of her engagement ring along with her fiance aside celebrating their next level of the relationship. In the picture, the lady posed by poking her tongue out, and her tongue did not look normal.
Reading through the comments it seems like other tweeps are familiar with the lady's condition, they say It's called Geographic tongue, and it has no cure at the moment.
One lady shared that her cousin almost exhausted his medical aid until one doctor told him it has no cure. The tongue will heal on its own after some time and he was advised not to consume certain food and beverage.
Her post was reached by many and they flooded her comment section sharing their views.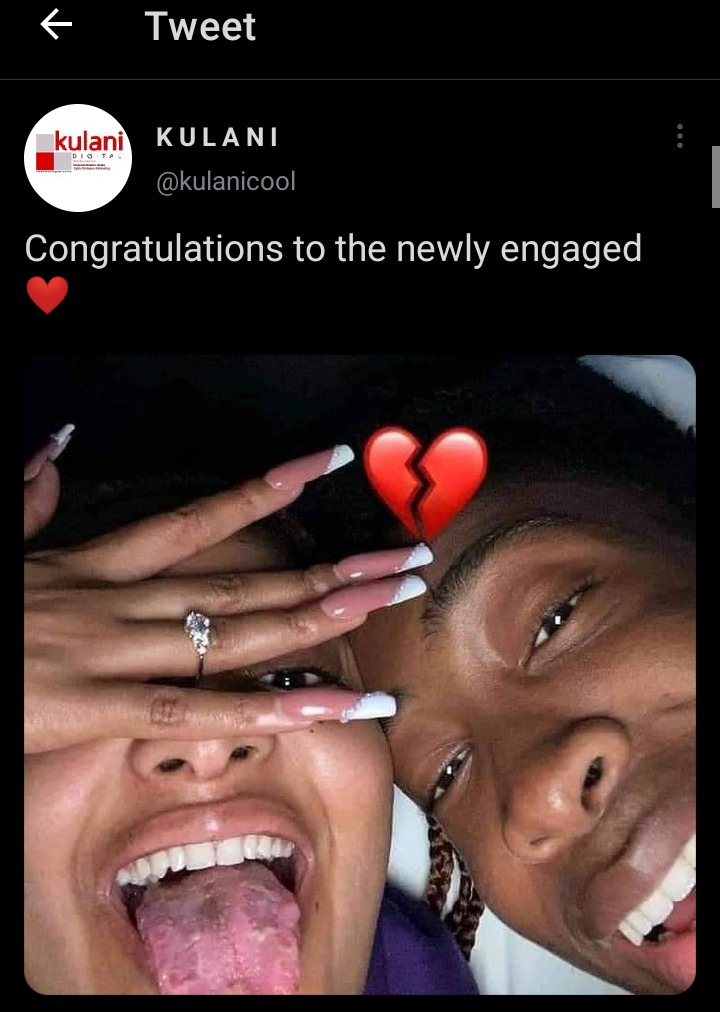 @Troy: "I have a friend who suffers from the same tongue condition. Hope there'll be a doctor under this tweet to educate us about it." She wrote
@Sanele: "When they're kissing it's not pilling off to his mouth? 😒" He asked.