Nigerian celebrity dancer and fashion model, Jane Mena took to social media just a few minutes ago to share a picture of herself alongside a man whose face she masked with an emoji.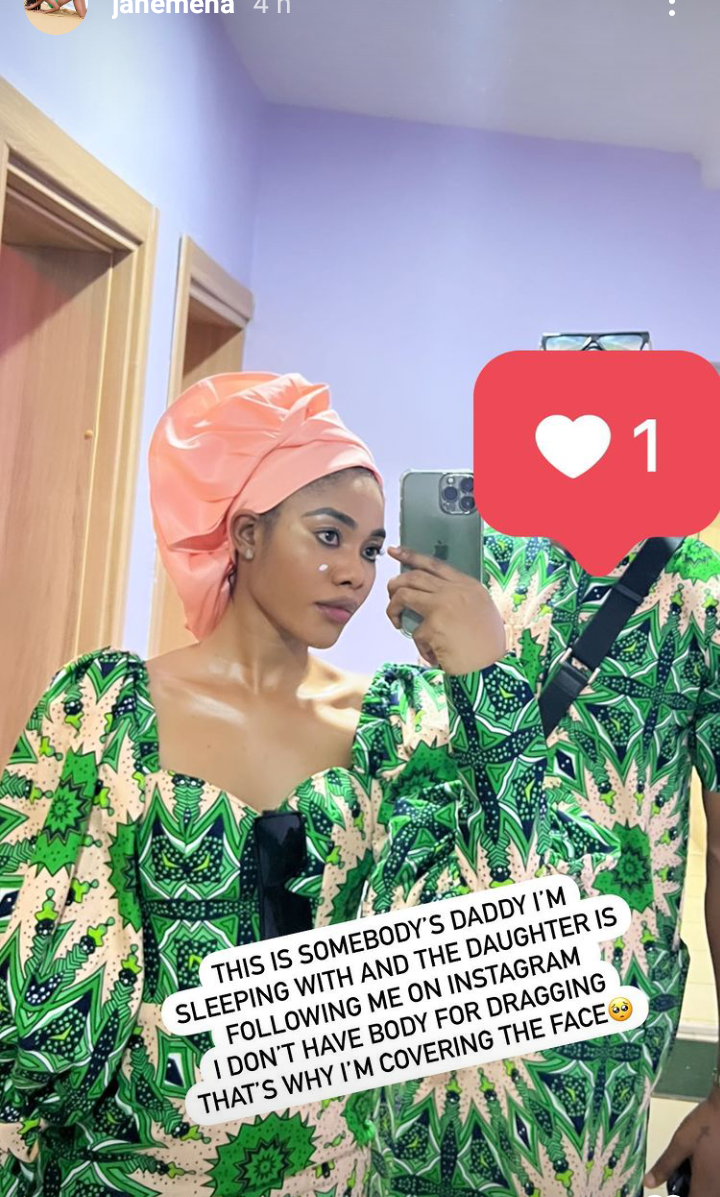 Captioning her post, the gorgeous dancer revealed that the man he sleeps with, his daughter follows her on Instagram. According to the dancer, she masked the man's face because she can't stand being dragged on social media platforms.
Jane Mena is probably the best professional dancer in Nigeria and one of the best dancers in Africa. Through her unique dancing skills, she continues to increase in fame and popularity on daily basis.
Apart from her unmatched and unique dancing skills, Jane Mena is one of the most gorgeous and elegant celebrities in Nigeria who meets every great man standards in terms of beauty.