Popular Nigerian Instagram dancer, Janemena, has taken to Instagram to share a new picture of herself. The talented dancer used her Instagram page to share a picture of herself wearing a blue jeans trouser and her stunning long hairstyle. The picture got many of her Instagram followers talking as they couldn't help but react quickly to the picture on her Instagram page.
Apart from being a dancer, she is also a social media influencer who likes to share pictures and videos of herself on a regular basis on social media, and she did the same on this occasion as she showed off her beauty with a new long hairstyle. She posed for the camera with a blue jeans trouser as she was all smiles in the picture.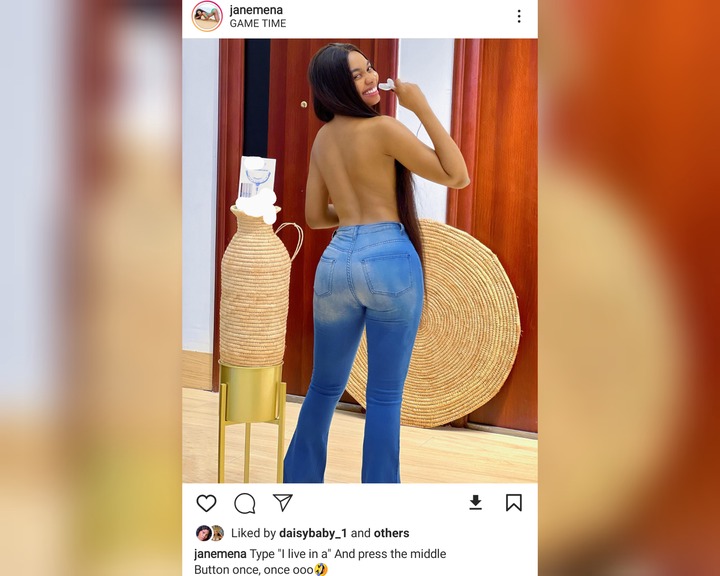 She gave the picture a caption where she tried to play a guessing game with her Instagram followers as she asked them to complete her sentence. She captioned the picture by saying, "Type I live in and press the middle button once." Some of her followers who understood the game responded by guessing what the answer could be.