Manchester United couldn't secure a single point against Everton at the Goodison Park today as the game ended in a 1-0 defeat. Harry Maguire was not at his best against Everton this afternoon and the fans are not happy with his performance. Images surfaced online showing the English defender raising his hand after his teammate commits a hand ball.
Manchester United conceded an early goal against Everton and Frank Lampard's men still dominated the game in the first half. Looking at the picture below, you could see that Nemanja Matic's right hand touches the ball a little bit, but the referee ignored.
Images showing Harry Maguire, raising his hand have caused a stir on social media.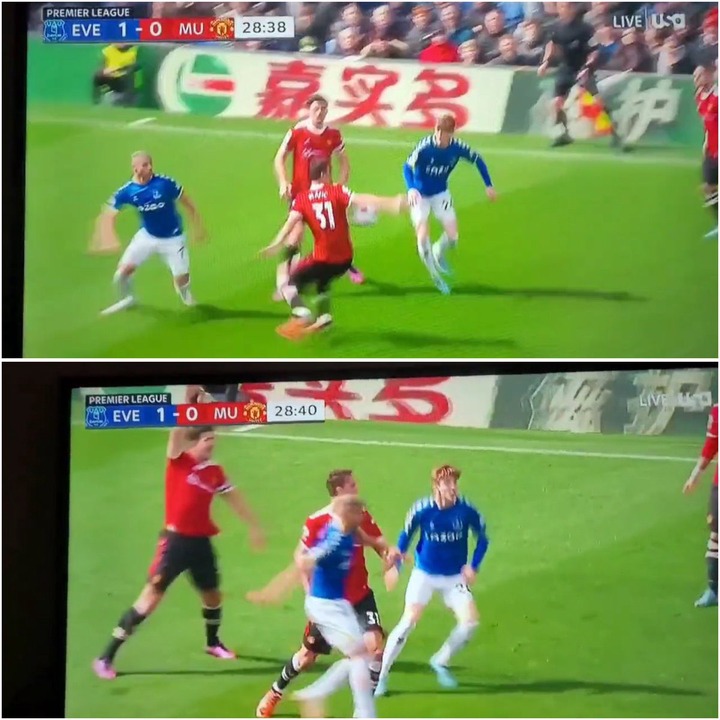 Manchester United have now failed to win their last two premier league games and the fans are not happy with the performances against Leicester City and Everton.